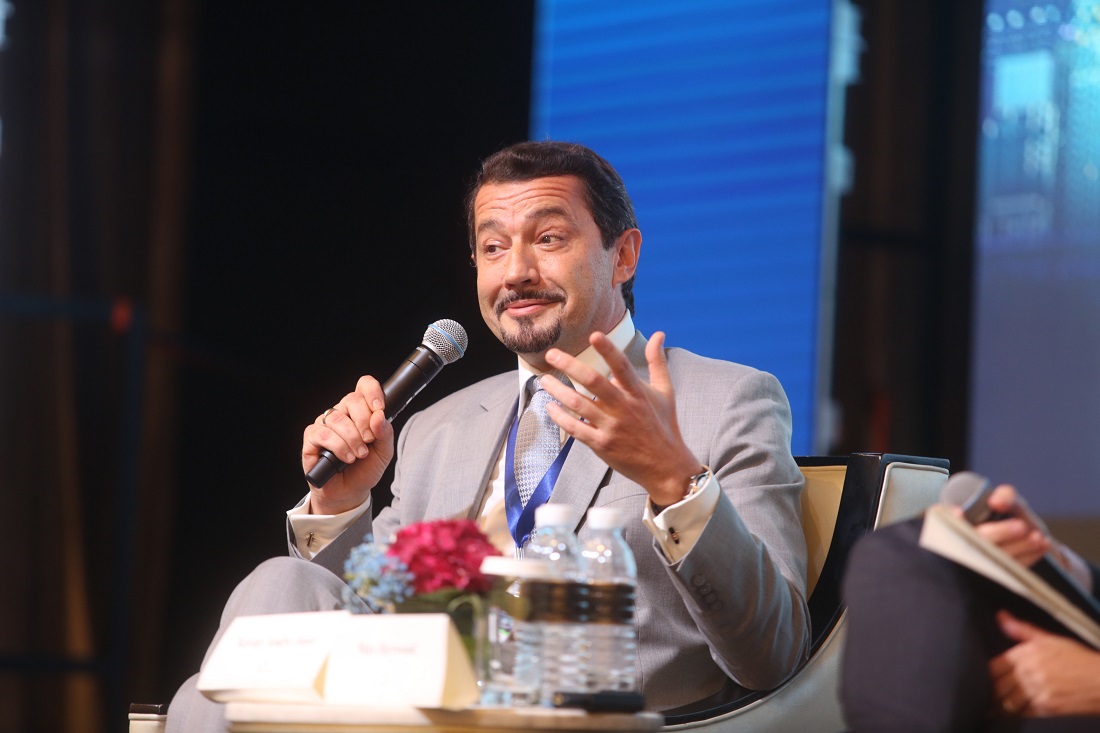 KUALA LUMPUR (Feb 1): Xavier Andre Justo, the man who played such a large role in exposing the 1Malaysia Development Bhd (1MDB) affair wants to "settle down" with his family in Malaysia, reported Free Malaysia Today (FMT).
The news portal said that Justo and his wife Laura are already hunting for schooling facilities for their four-year-old son Zander.
*The Edge chairman gifts 1MDB whistle-blower Justo US$2 million
"We thank all Malaysians for the incredible friendship towards our family," said Justo.
The Swiss citizen hit the limelight again yesterday when it was reported that The Edge Media Group chairman Datuk Tong Kooi Ong "gifted" Justo RM8.2 million (US$2 million) for his help in exposing the 1MDB scandal.
"The gift to Justo is in appreciation of his contribution to Malaysia in helping to expose the kleptocracy of the past Government," said Tong. "Without him, the wrongdoings involving 1MDB, as exposed by The Edge, would not have come to light."
It was reported that Justo suffered heavily for providing information to The Edge as well as Sarawak Report, which showed billions were stolen from 1MDB under the guise of a joint venture with PetroSaudi International between 2009 and 2011.
He was arrested in June 2015 on blackmail charges in Bangkok and spent 1 1/2 years in a Thai jail.
Justo told FMT he was grateful for Tong's generous contribution, "which would provide his family with financial stability".
"It is a reward for our family's suffering to expose the 1MDB scandal," he added.
"We never gave up the fight against the real criminals, and we are still committed to bringing down the people who stole the money from Malaysians so that they can face justice."