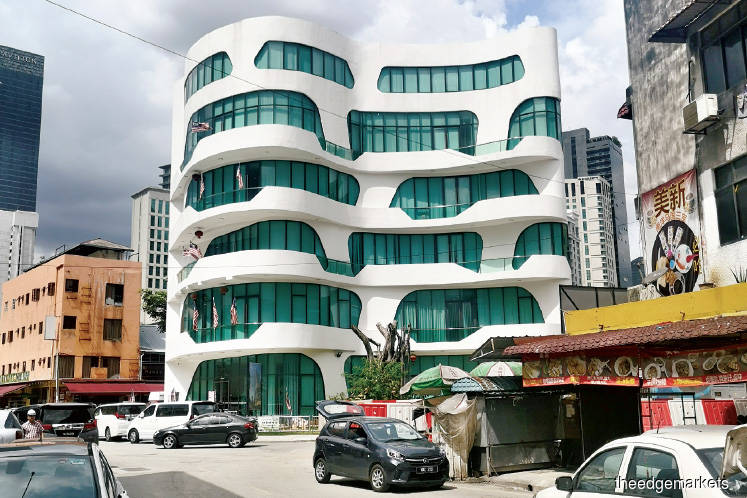 KUALA LUMPUR (Feb 9): Those who have built on government land illegally, under the previous government have been urged to come forward and discuss the matter with Kuala Lumpur City Hall (DBKL) and the Federal Territories Ministry.
The Star reports that FT Minister Khalid Abdul Samad recommended that owners do not wait until he holds a press conference to reveal the matter.
"If you realise that you have built a structure or building on government land, don't wait for me to hold a press conference. Come and see me or the KL mayor.
"Tell us your story and we will discuss it and try to find a solution which is acceptable to all parties," he said.
The Ali Cafe restaurant was reportedly built at a cost of RM3mil, and occupies a divider on a road reserve, on land that belongs to the Federal Territory of Kuala Lumpur Land and Mines Office.
*Bangsar restaurant built illegally, to be demolished
*Medan Imbi building owner proposes buying two plots of land
Earlier reports revealed that KL mayor Datuk Nor Hisham Ahmad Dahlan has ordered the demolition of the restaurant.
Khalid noted that the matter would be handled on a case-by-case basis.
"With some structures, the development order has been issued and signed by DBKL. But the land belongs to the government; just like the Medan Imbi case.
"So it is semi-legal, but built on government land. This should not have happened.
"There is no standard approach (to deal with this) – we need to look at it on a case-by-case basis," he said.
All parties should be able tor each a satisfactory outcome, including residents in the area surrounding the occupied land.
"The worst case scenario is when the building will have to be demolished and the owners will have to accept that what they have done is wrong," he was reported as saying by the daily.