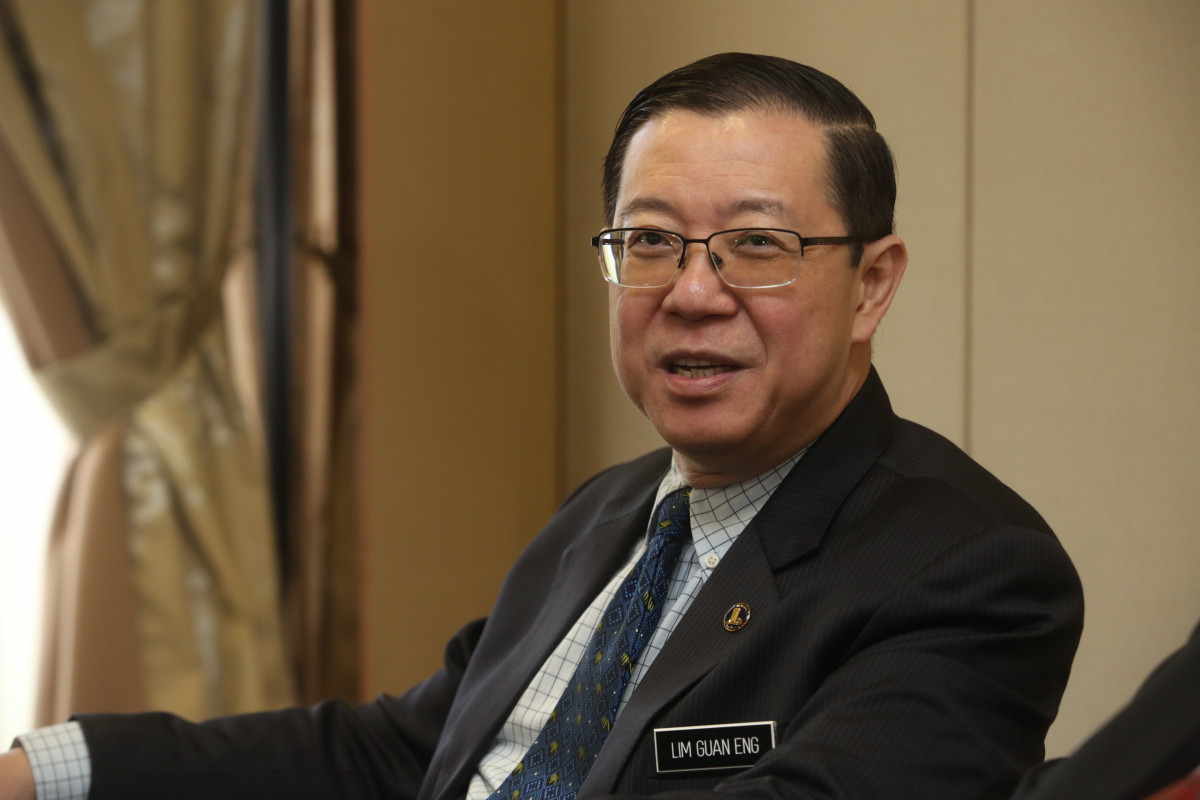 KUALA LUMPUR (Feb 21): Discussions on the East Coast Rail Link (ECRL) project is still ongoing and details will be revealed soon, said Finance Minister Lim Guan Eng.
"We are still at the discussion stage. The price remains the main concern. We hope this can be resolved and they can meet our request of a price reduction. Otherwise, we can't afford the project," he told the media after officiating the 12th Malaysian Property Summit 2019 today. The conference was organised by the Association of Valuers, Property Managers, Estate Agents and Property Consultants in the Private Sector Malaysia (PEPS). Edgeprop.my was the media partner.
* Jones Lang Wootton: TRX office space to take a long time to achieve full occupancy
* Here are six ways to improve demand for Klang Valley offices, according to Jones Lang Wootton
* JPPH: Overhang issue requires cooperation between private and public sectors
* Foreign investors needed to boost property market
* Time to pander to millennial shoppers
* Malaysians need to make more babies to fill up new homes
* Stewart Labrooy: Government buildings' REIT will do very well
* Medical tourism supporting Penang's hotel sector
* Bumiputera quota contributed to property overhang in Johor
The estimated RM81 billion ECRL project to link Port Klang, Selangor to Pengkalan Kubur in Kelantan had been approved by the previous government, under former prime minister Datuk Seri Najib Tun Razak. The construction of the 688km rail link was to be handled by China Communications Construction Co Ltd (CCCC).
CCCC was instructed to stop all construction works on the ECRL project by Finance Minister Lim Guan Eng last July until further notice, pending a review due to its high cost.
Earlier this week (Feb 19), China's ambassador to Malaysia Bai Tian revealed that China Construction Bank is proposing to issue panda bonds to Malaysia to help with the country's finances.
Lim said the government will consider the offer as the proposal showed investors' confidence on Malaysia.
"They [the investors] are willing to lend money because they are confident in Malaysia, similar to Japan's Samurai bond, which has not been done since the 1980s. This shows Japan's and China's confidence in the country.
"Malaysia is a preferred investment destination for them and this demonstrates their faith in the government, which was not seen before," he added.
However, the proposal to accept the Panda bond is still pending the Cabinet's discussion.