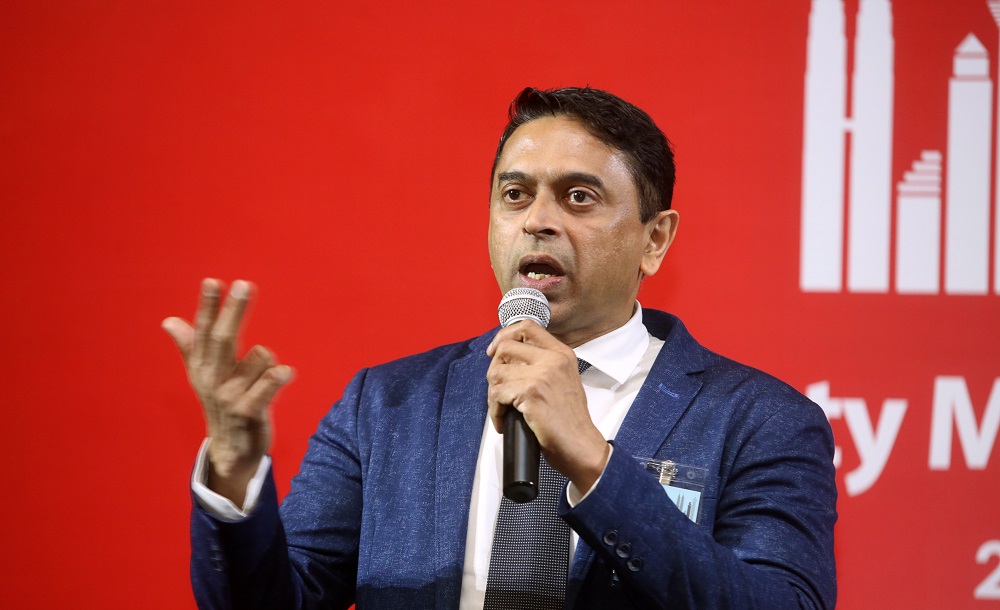 KUALA LUMPUR (Feb 21): It is time for Malaysian retailers and shopping mall operators to stop asking whether e-commerce or physical stores will win in the fight for shoppers and focus on combining the two to create a shopping experience targeted at millennials, said retail consultancy Savills Malaysia.
Millennial shoppers, it added, are expected to become the main spenders over the next few years.
"It is not about online versus offline. It is [about] how the two can work together," said Savills Malaysia head of retail services Murli Menon at the 12th Malaysian Property Summit 2019 held at the Sime Darby Convention Centre today.
* ECRL discussions ongoing, hope for price reduction
* Jones Lang Wootton: TRX office space to take a long time to achieve full occupancy
* Here are six ways to improve demand for Klang Valley offices, according to Jones Lang Wootton
* JPPH: Overhang issue requires cooperation between private and public sectors
* Foreign investors needed to boost property market
* Malaysians need to make more babies to fill up new homes
* Stewart Labrooy: Government buildings' REIT will do very well
* Medical tourism supporting Penang's hotel sector
* Bumiputera quota contributed to property overhang in Johor
"Are we ready for the future and are we future proofing ourselves, whether it is a shopping mall or retail store? Do we know what the big chunk of customers are looking for and will be looking for in the future, especially the millennials and post millennials?" Murli asked the audience during his presentation on "Retail Performance and Outlook".
"We need to be prepared and know where the world is heading. It doesn't mean that things are going to work if you have a few big brands in your mall. Those days are gone. You need to have an ongoing relevant mix of brands or tenants and create a space where people want to come and spend their time," he added.
The property summit was organised by the Association of Valuers, Property Managers, Estate Agents and Property Consultants in the Private Sector Malaysia. EdgeProp.my was the official media partner.
According to Savills Malaysia, the spending power of global millennials is expected to overtake Gen-X in 2020. They are also estimated to constitute about 76% of the global workforce in 2025.
One of the mottos among the millennials is "YOLO", which means "you only live once", noted Murli.
"They want to enjoy every moment of their life. So, they want to spend money, eat well and look good."
Murli also offered a few tips for retailers including the use of social media to interact with customers, rewarding customers for their loyalty through exclusive non-monetary incentives and to keep pricing, promotions and product availability information consistent across all channels.
"Today, people don't want to look at different channels for information, each channel should have the same information as others, whether it's pricing, return policies or promotions," he elaborated.