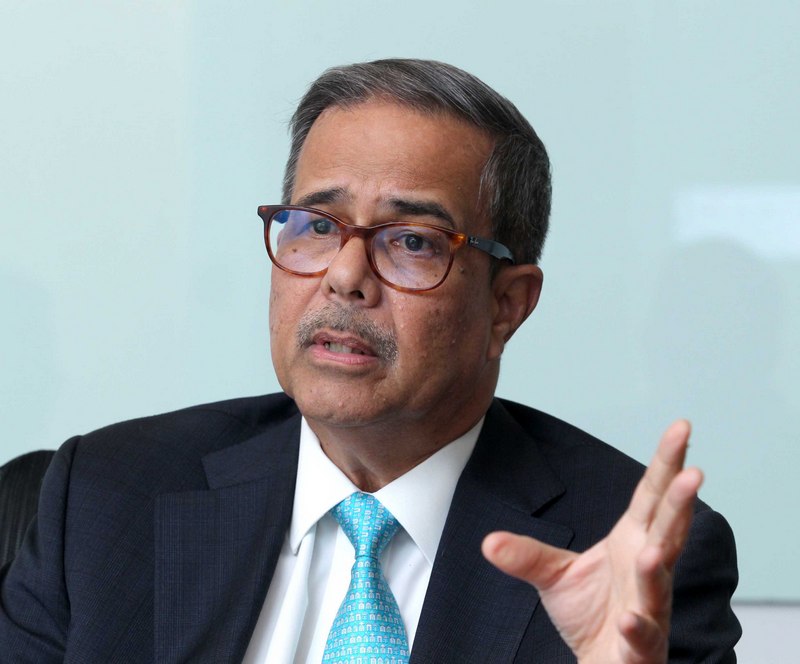 KUALA LUMPUR (Feb 21): Alpha REIT Managers Sdn Bhd chairman Datuk Stewart Labrooy said real estate investment trust (REIT) of government buildings would do very well, given the good location and quality of these assets.
During his presentation at the 12th Malaysian Property Summit, Labrooy said having the government as a tenant is as good as holding a government bond, adding that the government would be a "triple A tenant".
"Look at Putrajaya. It's a great integrated commercial development: the buildings are high quality and it's fully well planned out. It's actually something that can be packaged and listed as a REIT.
* ECRL discussions ongoing, hope for price reduction
* Jones Lang Wootton: TRX office space to take a long time to achieve full occupancy
* Here are six ways to improve demand for Klang Valley offices, according to Jones Lang Wootton
* JPPH: Overhang issue requires cooperation between private and public sectors
* Foreign investors needed to boost property market
* Time to pander to millennial shoppers
* Malaysians need to make more babies to fill up new homes
* Medical tourism supporting Penang's hotel sector
* Bumiputera quota contributed to property overhang in Johor
"The trouble is that its already under a build operate transfer (BOT) deal with Putrajaya Holdings. So that's maturing now and the government is getting its buildings back for them to manage themselves. And what happens when the government gets buildings to manage? They don't," he said.
Labrooy said it would probably be better for the government to inject these buildings into a REIT to release itself from the burden of managing the properties and instead rent the assets back from professional property managers that can properly manage, maintain and optimise the assets.
The idea of injecting assets into REITs has been considered by the government, Labrooy said, noting talks of setting up an airport REIT, as well as a trust for government hospitals.
"By packaging the assets into a REIT, the government will not be trapped to manage their assets. The government owns about 25% of the office space in KL and if you add it all up, it will run in the billions. It's a great idea and it should happen.
"Such a REIT will probably be bigger than KLCC Properties with a market cap of RM20 billion to RM25 billion. And as they add more government assets, it will only get bigger," he said. — theedgemarkets.com