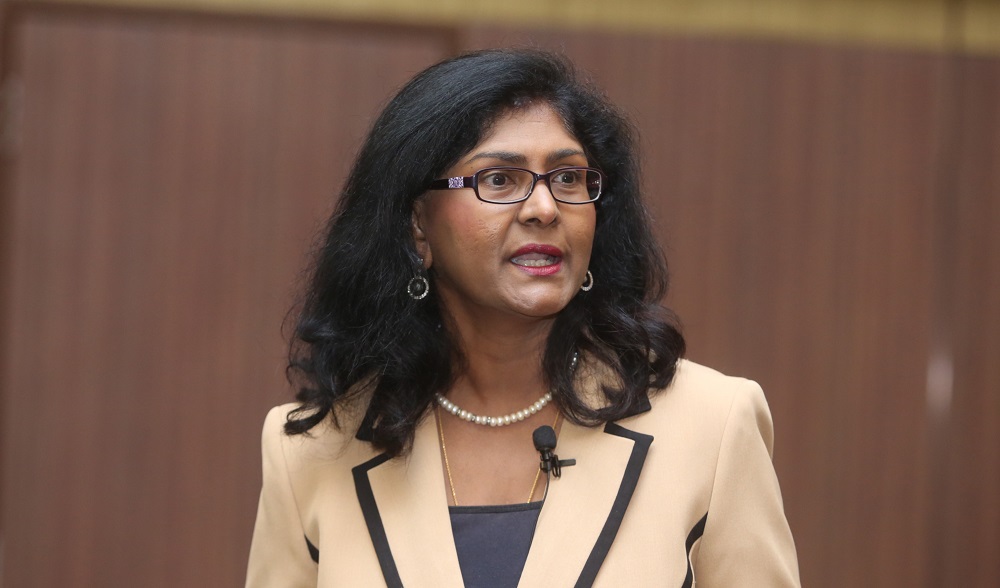 KUALA LUMPUR (Feb 21): There are six ways to improve demand drivers for purpose-built office spaces in the Klang Valley, said Jones Lang Wootton executive director and head of research and consultancy Malathi Thevendran.
According to her, the six ways: are undertaking independent market research and valuation, identifying shortfalls and opportunities, thinking of ways to maximise potential market share, benchmarking/positioning branding incentives, looking out for infrastructure opportunities and having planning control.
"We need to look at the type of quality of office buildings that we have. Is it the kind of [building] qualifications which they [the end occupiers] want?
"Developers think they know what they want and they build those buildings but at the end of the day when you ask the end occupier [to come into the office space], the office buildings do not have what the end occupier wants. You need to put all the needs [of the user] into a matrix," said Malathi to elucidate the importance of doing proper market research and studies before building offices during her presentation on "Office Market Performance and Outlook".
* ECRL discussions ongoing, hope for price reduction
* Jones Lang Wootton: TRX office space to take a long time to achieve full occupancy
* JPPH: Overhang issue requires cooperation between private and public sectors
* Foreign investors needed to boost property market
* Time to pander to millennial shoppers
* Malaysians need to make more babies to fill up new homes
* Stewart Labrooy: Government buildings' REIT will do very well
* Medical tourism supporting Penang's hotel sector
* Bumiputera quota contributed to property overhang in Johor
She recalled conducting a presentation about the Petronas Twin Towers office many years ago at a conference in Hong Kong, but was told that while the building looked iconic, it did not have the type of floor plates which met the requirements of the end-occupier.
"We also need to observe the changing occupier trend, of the ways offices are being used today. For a lot of millennials today, they work on flexible hours where they can be working from home and cafés. We don't need that kind of [large] space anymore [to fit everyone in the office] as there are services like hot desking in the market," she explained.
She also pointed out the importance of maintenance and management in office buildings which is a crucial aspect in elevating the office value and to draw users to use the space.
"Are developers today spending money and time to refurbish your offices? Some of these buildings are sick buildings. People will find that sitting at home or a café will [allow you to] get more things done [instead of working in the office]," Malathi added.
She also advised building owners or developers who want to attract tenants into their offices to keep a lookout as multinational firms and regional headquarters offices are currently moving around and they can use this chance to draw these tenants into their office buildings.
Based on data from Jones Lang Wotton, purpose-built offices in the KL City area (Golden Triangle, Central Business District, Damansara Heights, Bangsar/Pantai and decentralised areas) have an occupancy rate of 79% for the 80.5 sq ft million sq ft of existing supply in the market while offices outside of the KL City area (Petaling Jaya, Subang Jaya, Shah Alam, Klang Town, Cyberjaya, Putrajaya and other areas) have an occupancy rate of 69% for the 41.8 sq ft million of existing supply of space in the market for 2018.
As at 2018, only 75% of the 122.3 million sq ft of purpose-built offices in the Klang Valley are occupied.
Malathi was presenting her topic at the 12th Malaysian Property Summit on the Property Market Outlook for 2019 organised by the Association of Valuers, Property Managers, Estate Agents and Property Consultants in the Private Sector Malaysia (PEPS).
EdgeProp.my is the media partner of this summit.