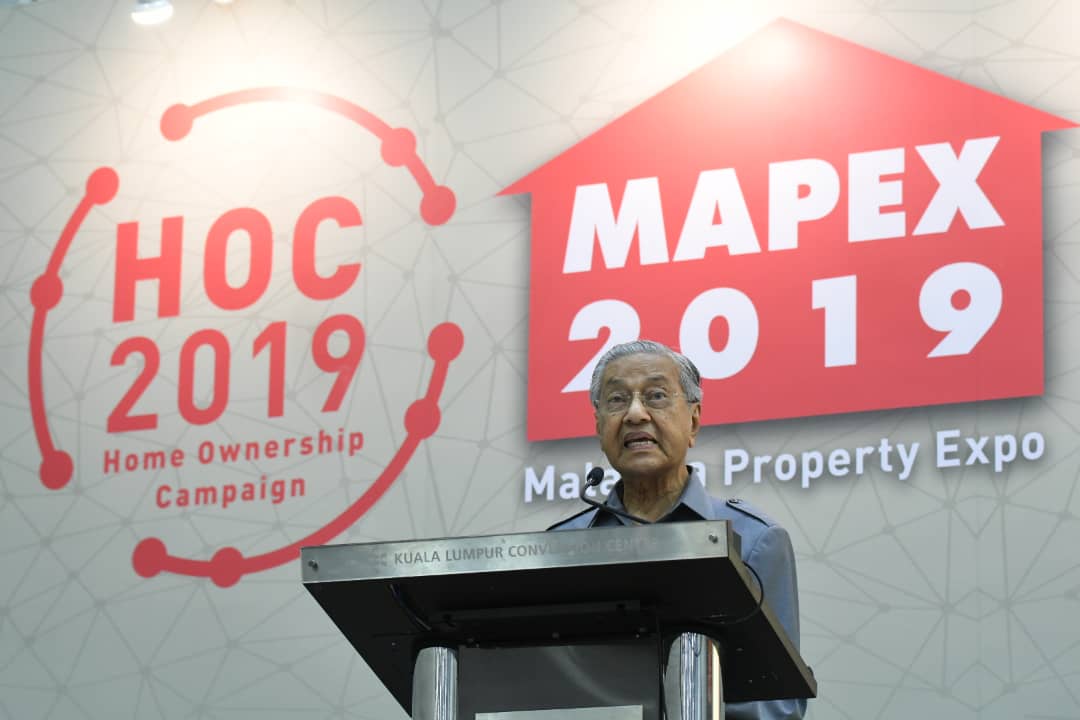 PETALING JAYA (March 11): The goal of reaching RM3bil in sales during the course of the six-month Home Ownership Campaign 2019 (HOC 2019) may be difficult to attain, despite the discounts and initiatives offered by government and and developers, say property consultants.
The Star reports that CBRE|WTW managing director Foo Gee Jen says the target might be too optimistic.
"There is a lot of affordable properties being offered during the HOC and the government is also playing its part in widening the eligibility bracket. However, it's also important for the buyer to look into his own financial constraints.
"Look at what's your capacity to pay. For investors, they must first determine if the product being offered falls under their investment goals," he was quoted as saying.
Given the slow state of the property market, PPC International managing director Datuk Siders Sittampalam concurs.
"I feel that the RM3bil target will be hard to achieve. How are all these buyers suddenly able to purchase properties?"
Real Estate and Housing Developers Association (Rehda) said last month that it expects sales of between RM2bil and RM3bil during the six-month campaign that ends in June.
To address the growing issue of property overhang, the government took action to spur potential homebuyers into action. Launching the three-day Malaysia Property Expo (MAPEX) on March 1, Housing and Local Government Minister (KPKT) Zuraida Kamaruddin said the government is looking to halve property overhang.
Data by the National Property Information Centre (NAPIC) states that unsold homes in Malaysia amounted to 40,916 units valued at RM27.38bil, including serviced apartments and small office home offices (SOHO).
The publication reports that Maybank group president and chief executive officer Datuk Abdul Farid Alias says the current HOC is no different from the HOC that was held back in the late nineties, just after the financial crisis of the time.
"In 1998, the country was very successful in addressing that and there are a lot of initiatives put in place now to help the situation. It's not really a supply-demand imbalance. It's more a supply-demand imbalance on who can afford it. It's an affordability issue.
Maybank community financial services group chief executive officer Datuk John Chong was quoted as being optimistic about the outcome of the HOC 2019: "The key thing is that it's still new and we would like to see that it succeeds.
"In terms of approvals, industry-wise, primary and secondary transactions, approval rates stood at 70% last year. Ours (Maybank's) is closer to 80%. With this HOC and comparing with how it was in 1998, which was a success, we're hopeful that this one will follow suit similar to how it was in 1998 as well."
Foo also says: "The HOC is an opportunity for buyers to bargain with the developer. This is something that was not previously possible. Before, you could only negotiate secondary properties. For primary market properties, when you walk into a sales gallery, you can't bargain with the developer to reduce the price. Now, you can.
"Developers are offering discounts and freebies. However, it's also important for the buyer to look into his own financial constraints. Look at what's your capacity to pay. For investors, they must first determine if the product being offered falls under their investment goals."