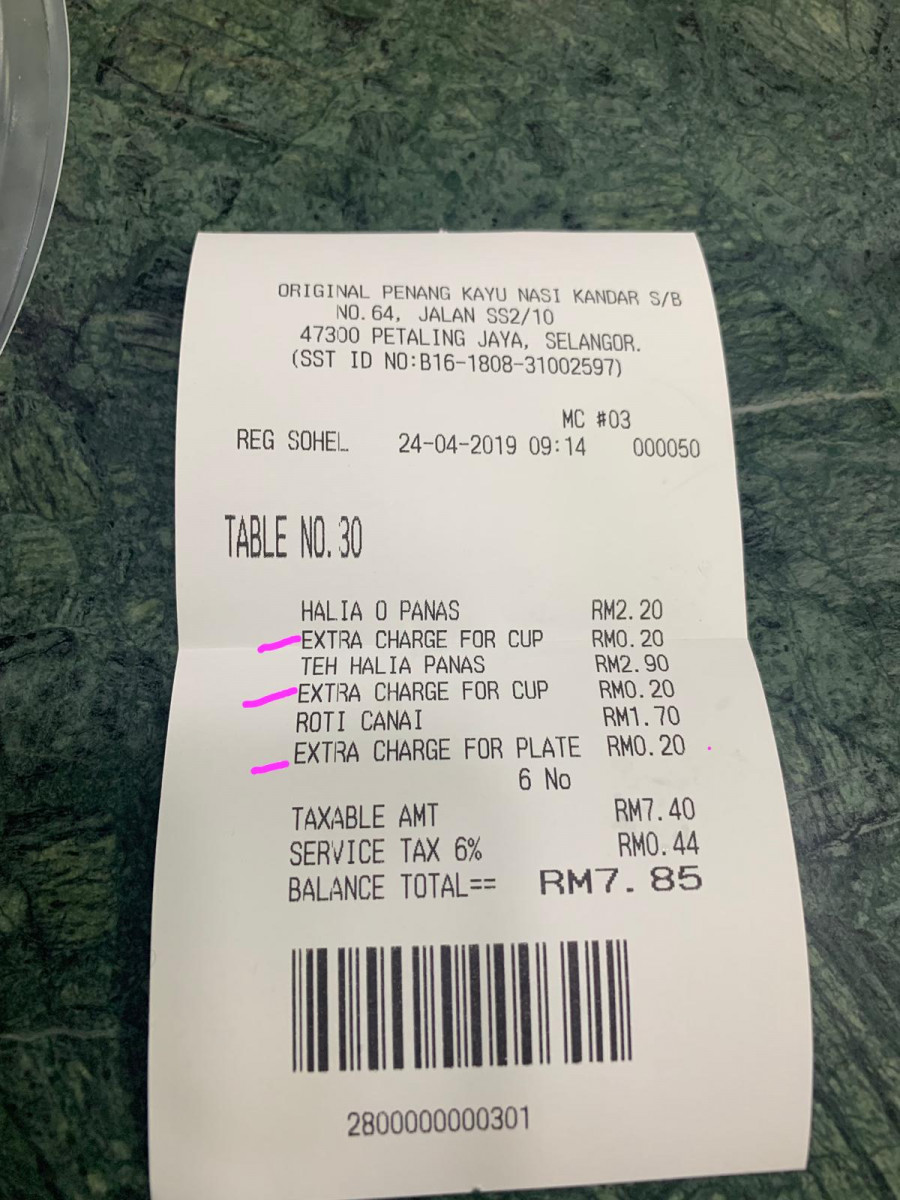 PETALING JAYA (April 24): It looks like the water cuts in the Klang Valley are hitting the pockets of diners in a popular nasi kandar restaurant in SS2.
According to a report by Free Malaysia Today, the restaurant's manager Mohamad Sajahan said a 20 sen charge for each plate or cup has been imposed "to the sudden water cut it experienced last night, ahead of water disruption in many parts of Selangor".
"Around 7pm, there was no water suddenly, so we had to use plastic cups and plates," and "the charge was because we had to buy the cups, plates and cutlery," he added.
"But now there is a bit of water and we are using our regular cups and plates, so there are no more charges," Mohamad.
Meanwhile, the news portal also confirmed that domestic trade and consumer affairs ministry is investigating the restaurant over the charge.