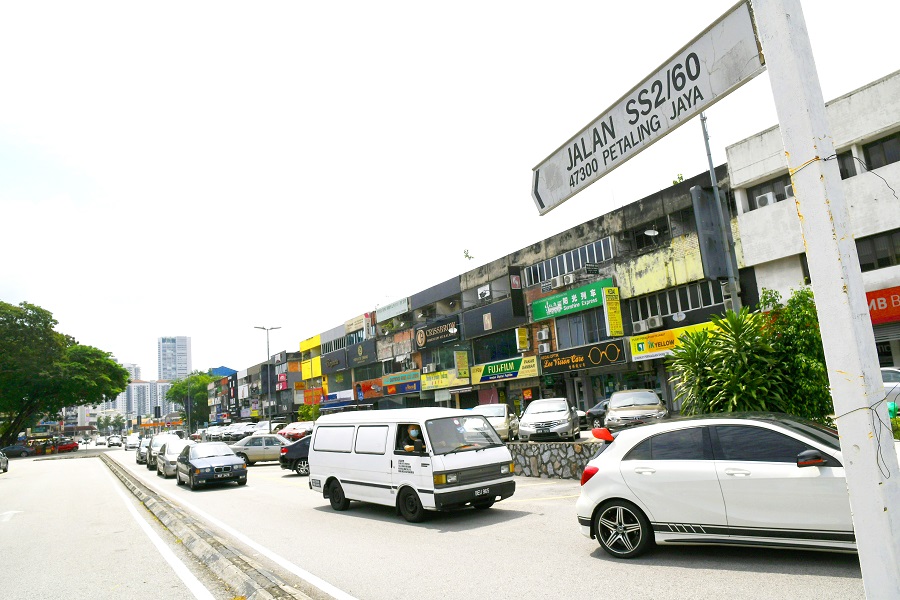 It was a typical Wednesday afternoon during Phase One of the National Recovery Plan. Of course, in the new normal, one cannot expect commercial districts to be as busy or lively as pre-pandemic times.
Despite the Covid-19 taking its toll on some establishments though, with banners seeking for rentals hung on several units, the SS2 district in Petaling Jaya, Selangor has not appeared to lose its "liveliness". Well-known for its myriad of food offerings, durian stalls and even residential units converted into businesses, SS2 is still almost always busy.
Read also
Are shoplots losing their charm?

A visit by EdgeProp.my that noon after lunch time saw throngs of people out and about. Most of them could be seen taking away food, grocery shopping as well as going to the bank – all according to the standard operating procedures. Scores of cars could also be observed piling up on the major intersections around the area. Roadside car parks were mostly occupied, although finding a parking place here was much easier compared to the usual days.
Upon contacting a property agent representing one of the shoplot units along Jalan SS 2/24, he tells EdgeProp.my that the unit has been vacant since end-February this year. "SS2 is a mature area, finding tenants should not be too difficult," he says, adding that for this ground-floor unit formerly rented by a bubble tea operator, the owner is seeking an RM8,000 per month rent.
Real estate agency Rahim & Co International Sdn Bhd CEO Siva Shanker notes that a larger number of rental listings are commercial bungalow units.
"The trend of them going out of business is not entirely reflective of the Covid-19 situation. Apart from a few that remain, over the years many businesses come and go," Siva tells EdgeProp.my, drawing similarities to the situation observed along Jalan Maarof, Bangsar, Kuala Lumpur.
He adds that the rents are very high for these converted bungalow units. "They spend a fortune renovating the house and then realise the business would not be able to sustain the high rentals," Siva explains.
"Due to the present soft economy, not many businesses can afford to take over the units quickly. Of course, the lockdown may have contributed to the predicament to a certain extent, but to say it has happened because of [Covid-19] is not entirely accurate. It already has a fairly high turnover to start with," notes Siva, citing the post hoc fallacy – post hoc ergo propter hoc (Latin: after this, therefore because of this).
However, he observes that these converted units have become popular in the past few years and some parties are willing to pay higher rents for the exclusivity. "You have the entire house to yourselves, with ample parking and main road frontage."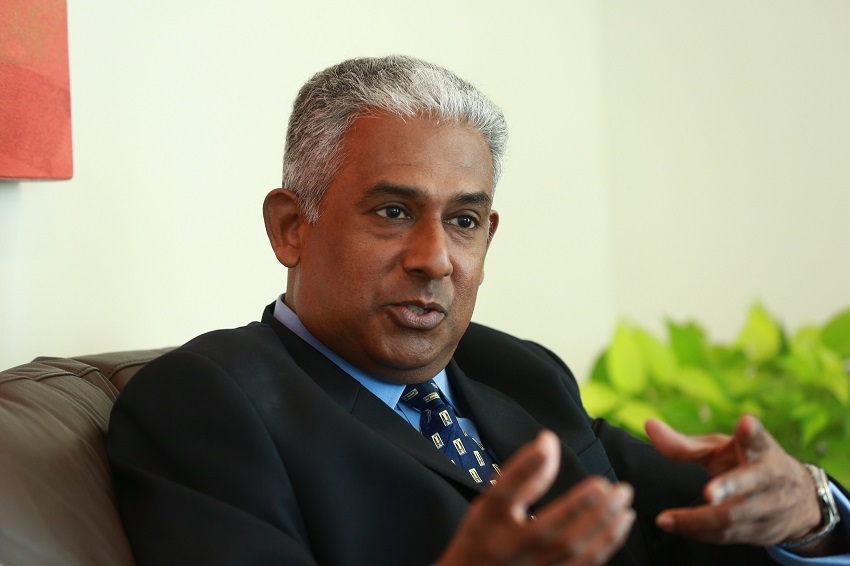 "But whether the business can be sustained over the long term is questionable," cautions Siva.
Based on listings on EdgeProp.my, a double-storey residential unit (about 4,600 sq ft) for commercial use costs an upwards of RM15,000 a month.
As of mid-July, there were 14 for-sale listings for shops in SS2 with an average asking price of RM4,587,857 or RM1,122 psf.
As for rentals, there were 39 listings with an average asking monthly rent of RM8,346 or RM4 psf, according to EdgeProp.my data.
Meanwhile, Metro Homes Realty Bhd executive director See Kok Loong notes that SS2 shops were doing reasonably well, with stable rents up until Covid-19 struck last year.
He attributed the closure of the commercial bungalow lots mainly to the nature of their businesses – bridal houses, which bore the brunt of the Covid-19 lockdowns.
Despite that, See opines that the maturity and strategic convenience of SS2 would mean that the commercial district would be one of the first to recover once the pandemic or lockdown is over.
"Most landlords had bought the SS2 shoplots many years ago and hence, they have very little financial pressure," says See.
This story first appeared in the EdgeProp.my E-weekly on July 23, 2021. You can access back issues here.
Get the latest news @ www.EdgeProp.my
Subscribe to our Telegram channel for the latest stories and updates