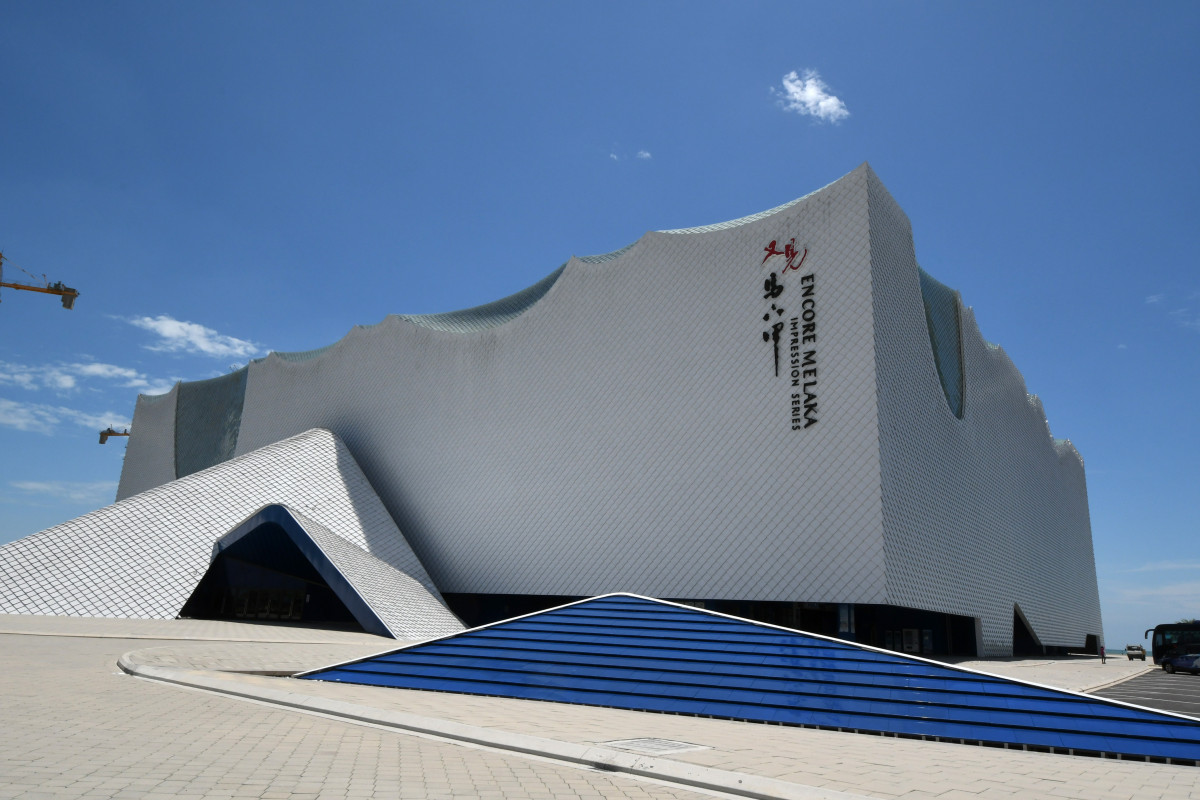 Editor's Choice Award 2019 Exemplary Real Estate Contribution to the Nation : Encore Melaka
Many called him crazy when he was building the first corporate towers in Melaka more than a decade ago, doubting the need for such a development in the state. But this native of Melaka went on to build Jaya99 on Jalan Tun Sri Lanang which has seen its 200,000 sq ft space completely leased out today. Extraordinarily, among its tenants are three out of the Big Four accounting firms namely PricewaterhouseCoopers, Ernst & Young and KPMG.
But Datuk Wira Boo Kuang Loon, the CEO of Yong Tai Bhd did not stop there. He went on to complete The Pines Hotel, offering the first poolside suites with private access to a saltwater swimming pool in Melaka, the first Marriot Hotel Courtyard by Marriot Melaka and The Apple, the first serviced apartment with a four-tier security system in the state.
But its latest and most ambitious development to date is ongoing. The 138-acre Impression City in Kota Laksamana with an estimated gross development value of RM7 billion.
When completed, Impression City will feature a theatre, a mega retail mall called Terra Square, a four-star hotel, residential towers, wellness and education components.
The aim is to create an integrated city where all the action is — art and cultural activities, commercial activities, education, wellness, hotel, shopping and homes.
Taking off first at Impression City is a world-class theatre dubbed Encore Melaka which features a 360-degree rotating audience platform with a seating capacity of more than 2,000 and a 240-metre long stage. The Southeast Asia's largest theatre opened its doors in July 2018 as the venue for the first Impression Series performances outside China since the Impression Series was co-founded by China's renowned directors Wang Chaoge, Fan Yue and Zhang Yimou in 1998.
The Impression Series performance in Encore Melaka is a 70-minute visual and auditory experience taking the audience through six centuries of Melaka's history using astounding projection mapping and intricate theatre props.
Recognising its contribution to the nation's economy, Encore Melaka has been accorded the Editor's Choice Award 2019: Exemplary Real Estate Contribution to the Nation at this year's EdgeProp Malaysia's Best Managed Property Awards.
"It is a great honour to us and it serves as a recognition for those who have the vision to develop such a special building," Boo tells EdgeProp.my.
"Even though it was challenging to build this cultural tourism project, we did it with determination and perseverance. Winning this award is a first step for Yong Tai to create value not only for this development but for the people of Melaka and the overall growth of the state," he adds.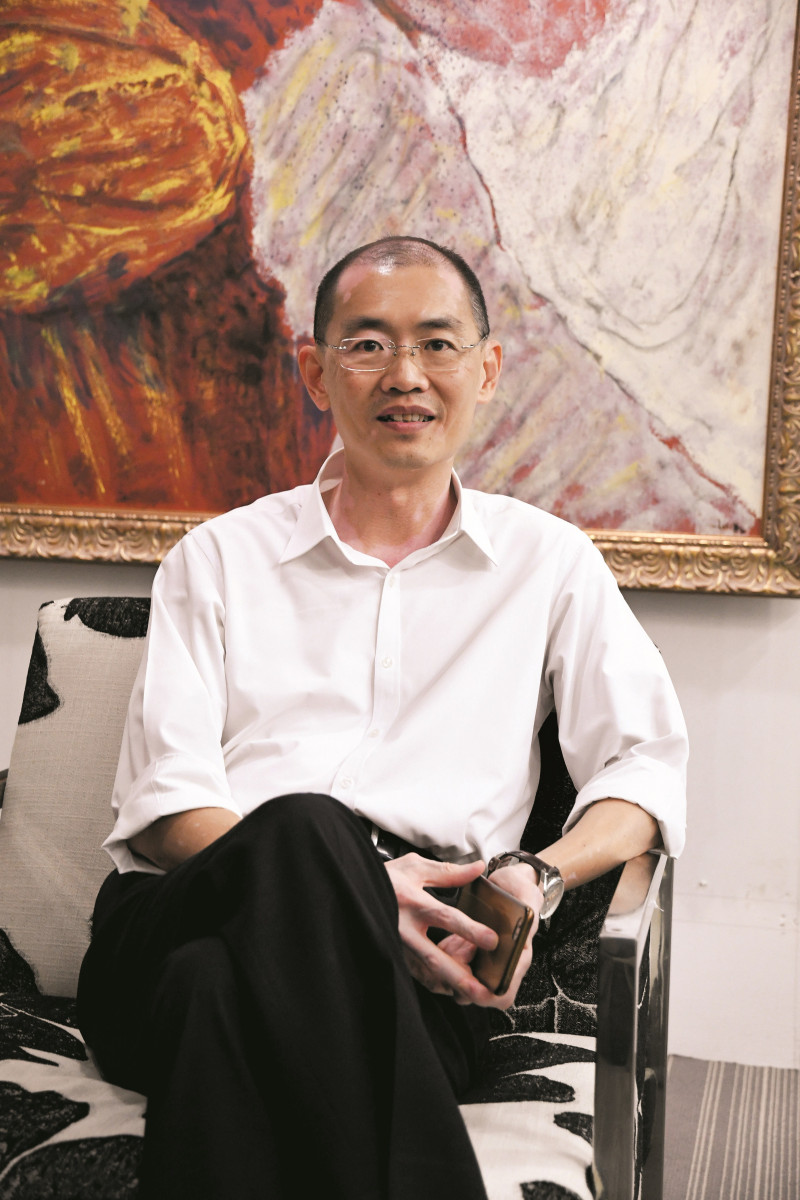 A tough start
Boo had a bumpy start getting Encore Melaka off the ground. The first challenge was to get in touch with the directors of the Impression Series in China.
"I have seen the show and found it so amazing, so I thought it would be great to have it in our country. Then I searched for Zhang's company address and wrote a letter to him in 2012. I didn't think too much of it," he recalls.
But never underestimate the power of dreams, because two months later, Zhang's office replied and invited him to Beijing to discuss the proposal. Another two months after the meeting,
Zhang visited Melaka and fell in love with the historic city. "He [Zhang] just said 'ok, Melaka, do'," Boo says. That was a remarkable achievement because over 150 cities around the world, including Vancouver, Singapore and Dubai have submitted similar proposals but all of them were turned down, he adds.
The next big challenge was funding. At that time, Boo was struggling to find a bank to finance the purchase of land to build the theatre.
"The banks did not understand the project and there was no reference for them to calculate the risk and so they were not willing to loan. Only one bank was willing to lend — Bank of China," he reveals. Bank of China (Malaysia) Bhd had to present the application at the bank's headquarters in Beijing to get the final approval. Boo and the bankers went to Beijing for their presentation scheduled for 10am, March 9, 2014.
Unfortunately, just one day before that, news of the missing MH370 plane broke. There was widespread anger among the Chinese against Malaysia because of the incident which Boo believed led to the rejection of the loan application.
But he refused to give up and finally managed to gain the trust of Yong Tai's board of directors to allow him to inject his business units into the company. He was also appointed an executive director in October 2015.
"I diversified the company from garment manufacturing to property development and after I injected all my units into the company, I issued new shares to overseas investors which allowed me to raise funds to kick-start the project," he recounts.
Putting Malaysia on the world map
The completion of Encore Melaka and the introduction of the Impression Series has put Melaka and the entire country on the world tourism map. The theatre was conceived to attract both local and foreign visitors to Melaka and in turn create demand for businesses such as F&B, accommodation, shopping and entertainment. These economic activities are estimated to inject some RM300 million annually into the local economy.
More than 200 locals are part of the Impression show at Encore Melaka. Tan Ji Boy, who is a retired primary school teacher from Melaka, is the oldest performer at 68. She says she is on a "happy and fun" journey of enriching her retirement days. Meanwhile, 19-year-old Ong Yong Sheng is the youngest performer.
"I'm from Kelantan and Encore Melaka was interviewing performers in my hometown. So I went for the interview and I'm happy that I was selected. I can gain experience from here to pave my way onto a bigger stage," he says.
Yong Tai is also working with the National Academy of Arts, Culture and Heritage (Aswara) to offer its graduates opportunities for full-time employment with the theatre.
Meanwhile, the Encore Melaka building has several sustainable features in its design. One feature is the ventilation corridor which captures the wind from the Straits of Melaka and ventilates the entire building to maintain a comfortable environment within the theatre even on a hot day. It is used mainly during non-performance hours to save energy.
Another notable feature is the aluminium exterior panels that form the stark white facade of the building, which reflects the sky. Dust hardly clings to them, making them easy to maintain.
"Sustainability is important to us as it allows Impression City to be here for the long run. It is tough but you must first believe and be determined enough to get it done," says Boo.

The highlights of the Awards:
An interview with Housing and Local Government Minister Zuraida Kamaruddin:
For an overview of the winners at the Awards: Tan Sri Jeffrey Cheah named Malaysia's Exemplary Leader of Sustainable Development 2019
For more information about the Awards night and the winners, click here.
This story first appeared in the EdgeProp.my pullout on April 26, 2019.You can access back issues here.