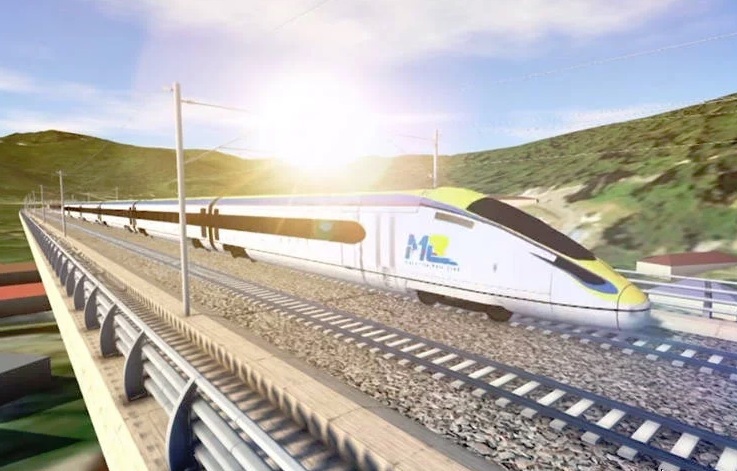 KUALA LUMPUR (May 10): Malaysia Rail Link Sdn Bhd (MRL) is urging local contractors that have a CIDB Grade G3 to G7 with a minimum of 2 Star SCORE rating to participate in a pre-qualification exercise for the East Coast Rail Link (ECRL) project to be held this month-end.
MRL said the pre-qualification exercise is open to all experienced local engineering, infrastructure, and construction companies that are qualified.
The documents required for the pre-qualification exercise must be submitted at China Communications Construction Company Ltd (CCCC)'s counters, which will be opened at the Sime Darby Convention Centre (SDCC) on May 29 and May 30, 2019.
CCCC is the engineering, procurement, construction, and commissioning (EPCC) contractor for the ECRL.
In a statement today, MRL said the pre-qualification exercise is to tap eligible Malaysian contractors to participate in 40% of the project's civil works.
"We urge qualified local contractors nationwide to actively participate in the pre-qualification exercise which will be a precursor for them to get on the ECRL bandwagon.
"There are ample opportunities for Malaysian contractors as local participation for the ECRL project has been increased to 40% of the civil works from 30% previously," it said.
The civil work packages intended to be subcontracted by CCCC include earthworks, formation works, soil improvement works, foundation works, structural works, road works, and building works.
MRL said the Pre-Qualification Evaluation Committee, consisting of senior MRL and CCCC officials, would evaluate all the submissions made by Malaysian contractors, and eligible local contractors will then be shortlisted to proceed to the subsequent stages as potential tenderers of the ECRL civil works packages.
Only those shortlisted would be notified to proceed to subsequent stages as potential tenderers.
It added that the committee would be tasked to ensure good governance and ethical practices are upheld in the pre-qualification and evaluation of the local contractors.
It is optimistic that with the combined knowledge and expertise of CCCC and the local subcontractors, the ECRL "would be fully completed as per its targeted date of Dec 31, 2026".