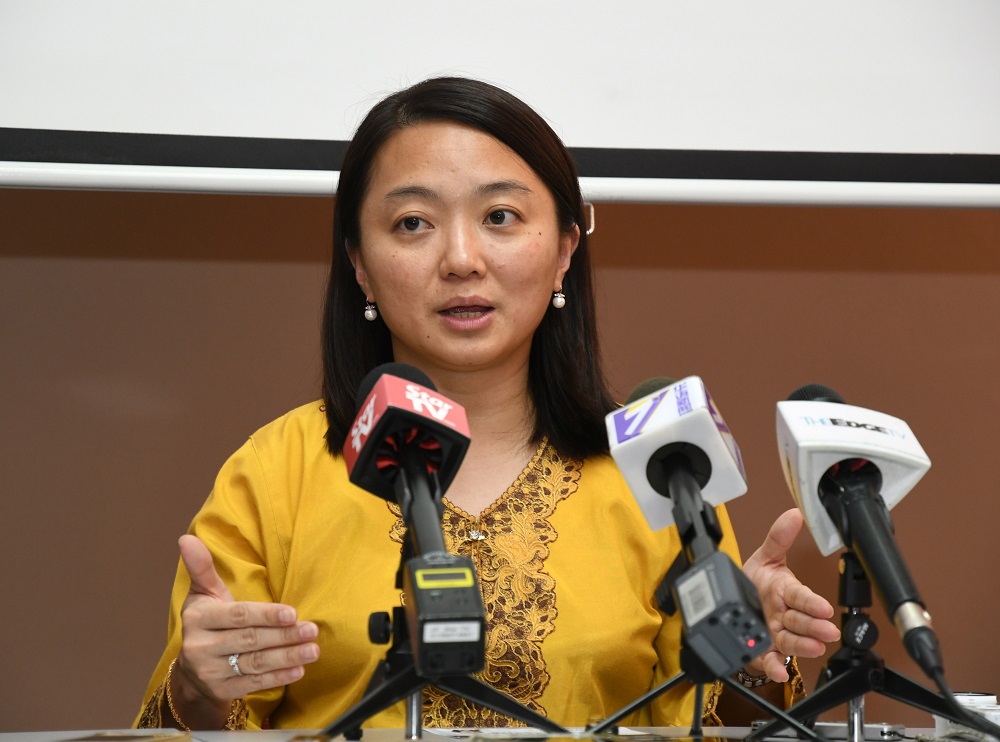 KUALA LUMPUR (May 18): The Malaysian Anti-Corruption Commission (MACC) should close shop if it is not able to find any wrongdoing in the Taman Rimba Kiara project case, Segambut MP Hannah Yeoh (pictured) was reported saying by The Malaysian Insight today.
"This is a serious conflict of interest. The MACC cannot say this is nothing wrong. If this is nothing wrong, then everyone else in this new government will be doing the same thing.
"If this is nothing wrong, the MACC might as well close shop," Yeoh said at townhall meeting with Taman Tun Dr Ismail (TTDI) residents today.
Yeoh said in its report submitted to the anti-graft agency, the Centre to Combat Corruption and Cronyism (C4) clearly explained "the element of conflict of interest".
In addition, the TRK project was also not awarded via open tender.
"There was no open tender; the Cabinet gave the land to Yayasan (Wilayah Persekutuan). Now, remember, Tengku Adnan was a minister [at the time].
"He probably convinced them – I don't know – but he was a minister. The Cabinet gave the land to Yayasan and they immediately shook hands with Memang Perkasa," she explained.
Datuk Ambiga Sreenevasan, who also attended the event, said MACC must carry out its investigation to "determine if there is an element of corruption in the project", reported the news portal.
She also added that she failed "to understand why there is a lack of progress in the investigation by the anti-graft body".
"I'm hoping the MACC will move very quickly."
"While it is right for the government to honour all contracts, it may leave out deals that are tainted with illegality and not in the public interest," Ambiga said.