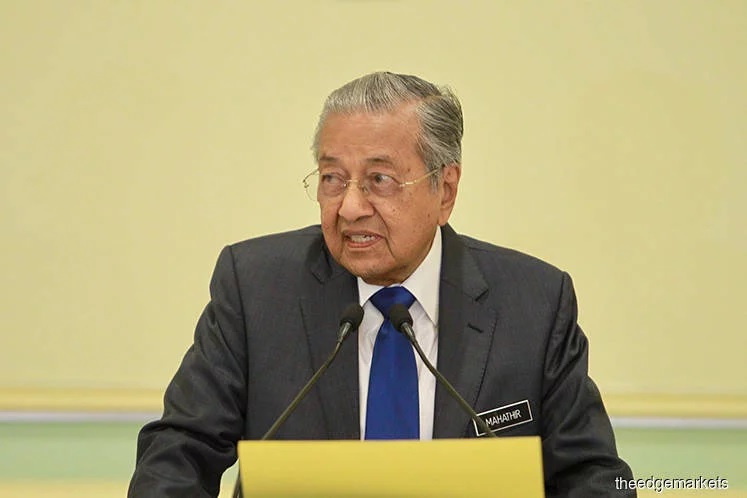 PUTRAJAYA (May 27): Prime Minister Tun Dr Mahathir Mohamad said that there has yet to be a decision made on reducing toll rates in the country.
Speaking to the press after chairing the annual National Finance Council meeting here today, the premier said that the Government is now "facing some issues" even though the Pakatan Harapan Government had promised to abolish toll
He added that the Government's burden will increase substantially if the tolls are to be abolished.
"For example, to buy PLUS Highway, the Government has to fork out RM30 billion. To spend this amount, it is better for us to spend it on reducing our debt burden. So, at this juncture, we have not decided yet on what we're supposed to do in relation to toll," said Dr Mahathir.
"There are some proposals from the private sector to reduce toll rate, but not to the extent of reducing toll rate by 25%. The Government has not decided on this," he added when asked about the government's view on whether it could reduce the toll rate to as much as 25%.
"That is Tun Daim [Zainuddin]'s opinion, but we have yet to study how are we going to reduce the toll rate yet," said Dr Mahathir.
"It is true that if we abolish toll, the people will feel relieved because they do not have to pay toll, but the Government would feel the opposite, because the Government will have to pay the price," he quipped.
Recall that in February this year, Putrajaya announced it had begun talks with Gamuda Bhd to negotiate the acquisition of four highway concessions that the company has a majority stake in, with the aim of abolishing toll collection at these highways.
The four highways involved in Putrajaya's talks with Gamuda are: Lebuhraya Damansara Puchong (LDP), Sistem Penyuraian Trafik KL Barat (SPRINT), Lebuhraya Shah Alam (KESAS) and SMART Tunnel.
This was the "first step" that the Pakatan Harapan Government took towards fulfilling its election promise to abolish toll collection by stages to alleviate the cost of commuting.
Upon successful takeover of these highways, the Government intends to abolish the existing toll mechanism and replace it with a "congestion charge" whereby commuters will have to pay a fee equivalent to the existing toll for six hours of "peak period" a day
This means that during the "off-peak" period of between 11pm and 5am, commuters will travel on the highway for free. At other "normal" travelling hours, commuters will enjoy discounted rates of up to 30% compared with existing toll rates.
The revenue collected from the "congestion charge" will go towards the operations and maintenance of the highways and repayment of borrowings.
Any surplus collected will then be channelled into a public transportation fund to improve the quality of public transport in Malaysia.