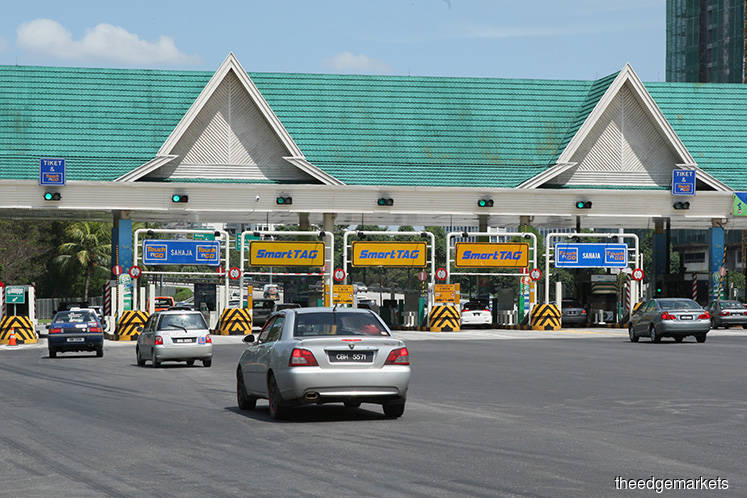 Comment by Liew Chin Tong on toll rates
The announcement by PLUS Malaysia Bhd to reduce its toll rates by 18% is in line with Pakatan Harapan's two-step election promise to (a) renegotiate unfair toll concessions, and (b) to gradually take over and eventually abolish tolls.
Our manifesto has the following passage: "The Pakatan Harapan government will review all highway concession agreements. We will renegotiate to obtain the best value for money for the people so that we can take over the concessions with the ultimate view of abolishing tolls gradually."
Under the previous administration, toll rates had been going up, and compensation to toll concessionaire companies had also been on the rise. After re-negotiation with PLUS, although the tender period is extended for 20 years, Pakatan will be able to solve the following legacy issues:
1) Reduction of toll rates.
2) Ensuring no increase in toll rates until 2058. (Relative to inflation, this is a reduction in household expenditure).
3) The government does not need to come up with any up-front payment now.
4) The government also does not need to compensate PLUS in future, saving taxpayers RM42 billion.
The old contract signed by the Barisan Nasional government allows PLUS to increase its toll rates by 5% every three years, and every time Barisan Nasional wanted to stop the price increase, it had to use public funds to pay compensation to PLUS. In contrast, Pakatan's re-negotiated contract is more beneficial to the people.
We are facing an expectation gap - many people expect that after the regime change, all problems can be solved instantly and we will all live "happily ever after". But in reality, the Pakatan government needs time to deal with legacy issues left over from the past.
We could see the glass as "half empty" or "half full". At the end of the day, there is water in the glass, this is an improvement from what was previously not there.
We have successfully reduced the toll rates for PLUS-owned highways and locked-in the price to ensure no toll increase until 2058.
The next thing on the government's "to do list" should be to consolidate high quality public transport infrastructure that will allow more people to benefit instead of getting into high debts via hire-purchase loans for private vehicles. In the long run, this will reduce the historical baggage faced in regulating highway concessions.
Note: Liew Chin Tong is deputy defence minister.
Like our content? Check out
Narratives
– where we curate stories based on topics to keep you well and broadly informed about Malaysian real estate.
Looking for property? Check out
Location Scan
, where we summarize all available options and facts you need in a few clicks. We have updated the tool to include MRT3 stations too.
Curious how much you can borrow? Use
LoanCheck
to get your maximum loan eligibility from various banks, or
LoanReport
to get a FREE CTOS/CCRIS credit report.