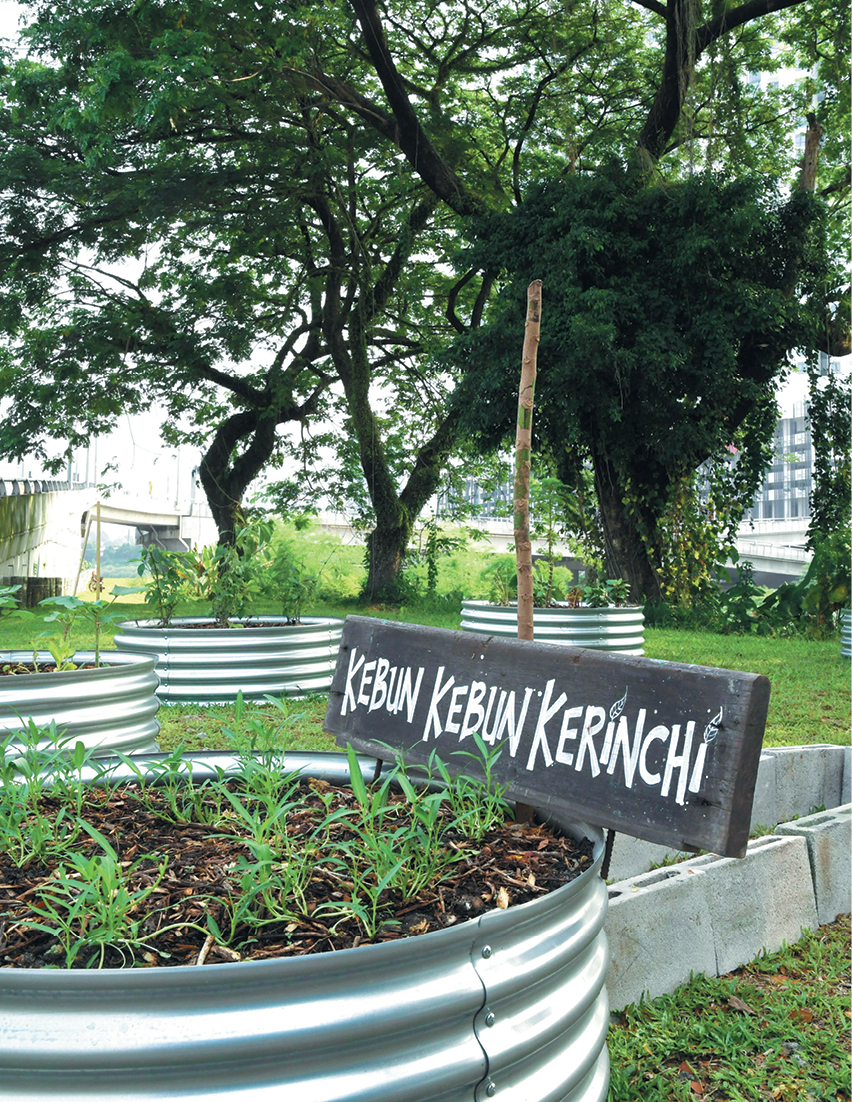 Many of us may be familiar with the story of Kebun-Kebun Bangsar (KKB) spearheaded by landscape architect Ng Sek San and his team of volunteers. Located on an 8.5-acre hillslope in Bangsar, Kuala Lumpur, KKB was a community garden project inspired by the thousands of flags, in blue, red, yellow and white, the colours of Parti Keadilan Rakyat (PKR), which were planted across Bangsar.
This was the "Malaysian Spring" of 2013, and the flags were planted in support of PKR candidate Nurul Izzah Anwar, as part of a community project. Ng, at the time, proposed that instead of planting short-lived flowers, it would be more beneficial to create something more permanent.
KKB is now thriving and Ng has gone on to help set up Kebun-Kebun Kerinchi (KKK) not far from Bangsar in early March this year. Currently, Ng and his team have started planting different vegetation in metal planter boxes at the community garden. The team has also placed huge empty containers just below the New Pantai Expressway to collect rainwater which can be used to water the plants.
Unlike KKB, Ng says KKK intends to uplift the lives of the residents living in Kampung Kerinchi. Located just opposite the main entrance of Pantai Eco Park, Ng shares KKK does not have a specified boundary. It basically constitutes the land along the Klang River reserve that leads all the way to Klang, Selangor.
"We can even go across to the other side of the river if there are families who want to take up the land [for this project]. We are hoping to move towards the River of Life [to the north], so that those visiting the River of Life can also visit KKK," says Ng.
The River of Life rejuvenation project of the Klang River in Kuala Lumpur was launched in 2012 by Kuala Lumpur City Hall as part of the former government's Economic Transformation Programme. The US$1.3 billion (RM5.46 billion) project has even made it to the list of the World's Top 10 best waterfronts by British online news portal The Independent.
The main aim of KKK however, is to help residents in the area.
"If you look around this area, there are more than 4,000 units of low-cost flats. The homes look good from the outside but there are a lot of desperate families living in there.
"Sometimes, when we visit them (the families), they are eating unhealthily, filling their stomachs with biscuits and bread for dinner. I don't know if we can generate income for them in the long run, but we are hoping that we can help them through initiatives such as teaching them how to grow vegetables which we can also help them to sell or teach them how to make compost for sale as well," Ng tells EdgeProp.my, adding that the residents here can grow their own vegetables here, to take home for consumption.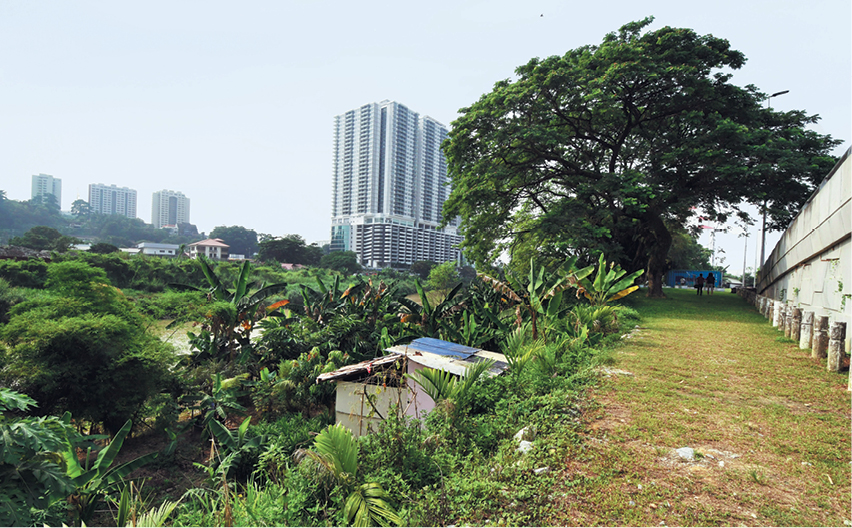 The current site of KKK was actually the alternative site for KKB that Ng's team had earlier identified, just in case KKB was not able to proceed due to the protests faced when it was being conceptualised.
"One of our struggles here [in KKK] is that the soil is nothing like in KKB, as the [ground surface] is all engineering construction material. Thus, we have to bring in a lot of soil from elsewhere. However, the advantage here is that you can plant trees, unlike in KKB where there were electrical lines," Ng notes.
This project is currently funded by Think City, an urban rejuvenation organisation under Khazanah Nasional Bhd which seeks to increase the wellbeing of communities by creating more sustainable and liveable cities.
"We started on the easy part first, where we work with various low-cost flat management committees here. Our mission is to hand over KKK to residents in two years' time.
"We have to hire full time workers for this site later so this will eat up funds very quickly. We have all these highways to provide shelter [to the users] and we are also considering seating areas and a playground for the children to play. We are trying to bring in some architectural design input so that these are not just conventional playgrounds but instead, working with the existing structures here," Ng explains.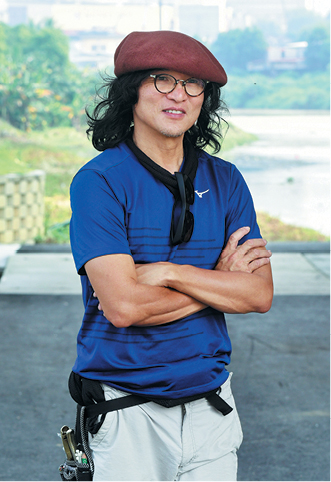 Thanks to the original team members who started the KKB initiative as well as some generous contributions from the public, things are developing on track for KKK. Volunteers show up every Sunday fortnight to "gotong-royong" together while those who cannot be there physically help in other ways such as donating materials for the KKK project.
"They [the residents] here were in a bit of a shock initially at seeing this project. It is only when they started seeing the containers being brought in that they knew we were serious about this.
"Even as we talk now, there are other neighbourhoods who have visited and were inspired by KKB including Taman Desa, Medan Damansara, Setiawangsa, Sri Hartamas and Pematang Pauh which have indicated they would like to start similar efforts.
"Many housing estates today create more separation than bringing people together. We hope to change that with projects like these," Ng concludes.
This story first appeared in the EdgeProp.my pullout on June 21, 2019. You can access back issues here.