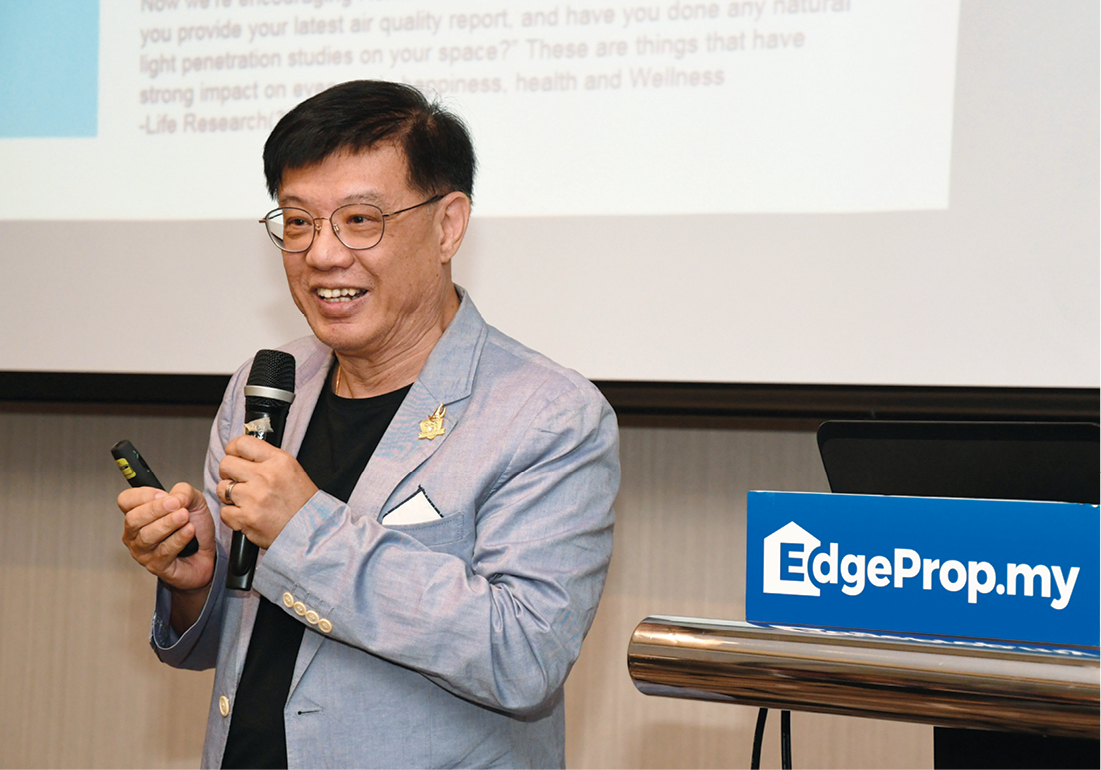 Environmental pollution is probably the biggest threat to humanity in today's world and therefore, some governments, corporations, scientists and people on the street are trying to do their part to prevent a disaster.
However, while we are busy solving the air pollution outside our windows, we often overlook the pollution within our homes or our indoor environments where we spend most of our time, sometimes up to 90% of our time, according to Dr Michael Tan, the founder and CEO of
Singapore-based epigenetic health management firm Life Research Wellness Pte Ltd.
In his presentation titled "International Trends and Practical Approaches to Wellness Living" at EdgeProp.my Talk on Building for 'Wellness', Tan disclosed some of the most harmful indoor pollutants in our homes and highlighted the importance of wellness building.
The talk was held on June 26 in Kuala Lumpur and was organised by EdgeProp.my in collaboration with Panasonic Malaysia. More than 80 top managements of property development firms attended the talk.
According to Tan, the indoor environment can even be more polluted than the outdoors, causing its inhabitants to feel unwell and fall sick.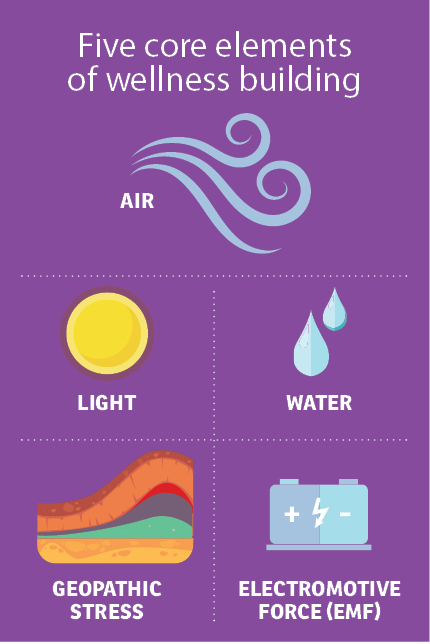 "Indoor air pollution can be four to five times more than outdoor air pollution. Air pollutants come from many sources and they encompass every corner of mother earth, including indoor environments," he said.
Citing the American Heart Association, he said inhaling polluted air can cause heart inflammation while a study published in The Lancet showed that air pollution causes as many heart attacks as alcohol and coffee.
"What's concerning however, is the lack of awareness and understanding of how the indoor environment affects us, let alone the concept of incorporating wellness elements into the design of buildings from day one," Tan lamented.
"There is a lack of education [in the market] and over the years, no one has ever bothered to look into wellness in totality.
"When you talk to the public about wellness [buildings], the things that come to mind are probably fitness, nutrition and spa, which are just a small part of wellness. Developers, on the other hand, do not have the concept of wellness in their minds when they are developing their projects."
Hence, he urged industry stakeholders to start paying attention to the concept of wellness building or real estate, which is very misunderstood at this point.
"Why do we allow the buildings to be designed like that and we live in them and fall sick?"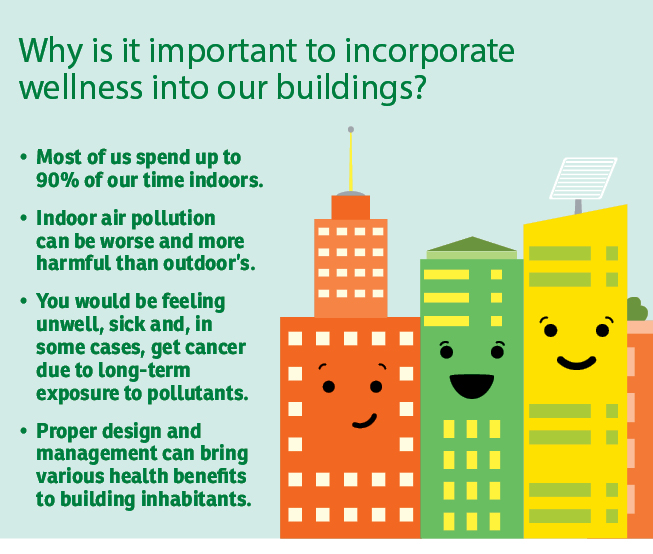 "We spend so many hours indoors and yet we discount the way we design the building and the M&E (mechanical and electrical). Have we ever given this a thought as a responsible developer, architect, leader of the country and each and every one of us who actually stays in buildings?" he asked the audience.
There are five core elements in a wellness building, said Tan, namely air, lighting, water, geopathic stress and electromotive force (EMF).
Each element, he said, will be harmful to human health and wellness if it is not well taken care of.
As cited above, polluted indoor air can be lethal to those who are exposed over a long period of time. But through proper air purification and ionisation, the indoor air quality can be improved to a condition that is not only unharmful but beneficial to one's physical and mental health.
Another key area is lighting, which not only affects our visual response but also plays a more sophisticated role for our health.
"According to WHO (World Health Organisation), the American Medical Association and National Institutes of Health, the increase of ALAN, which stands for artificial light at night, increases the risk of cancer by 50%," Tan revealed, adding that this is due to the harmful blue rays that are emitted from them.
Realising this, some buildings overseas have changed their lighting to circadian lighting, which mimics human's natural rhythm and helps to improve productivity, concentration and sleep, he said.
In conclusion, Tan believes that it is time for all stakeholders to make a change.
"Today, as a responsible human being, we can make a change by understanding the concept of wellness real estate and take charge of our health and wellness through development. It is time [for us] to change and make a better place for all of us in Malaysia, Singapore and across the whole region.
"And it is absolutely not costly to do that as the more we endorse and adopt the concept, the cost will start coming down."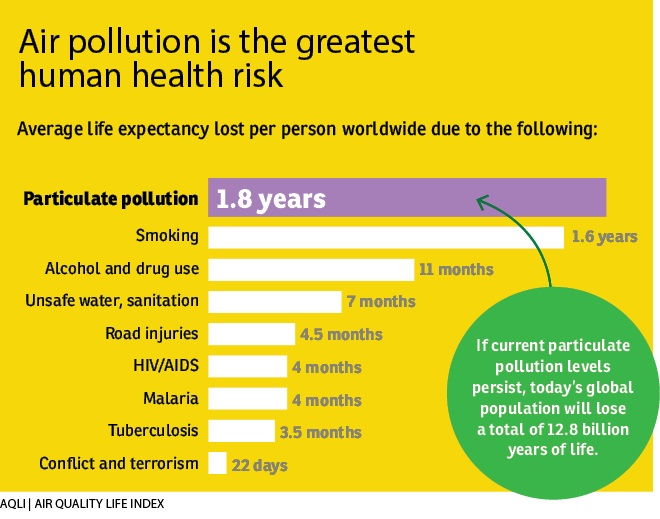 This story first appeared in the EdgeProp.my pullout on June 28, 2019. You can access back issues here.