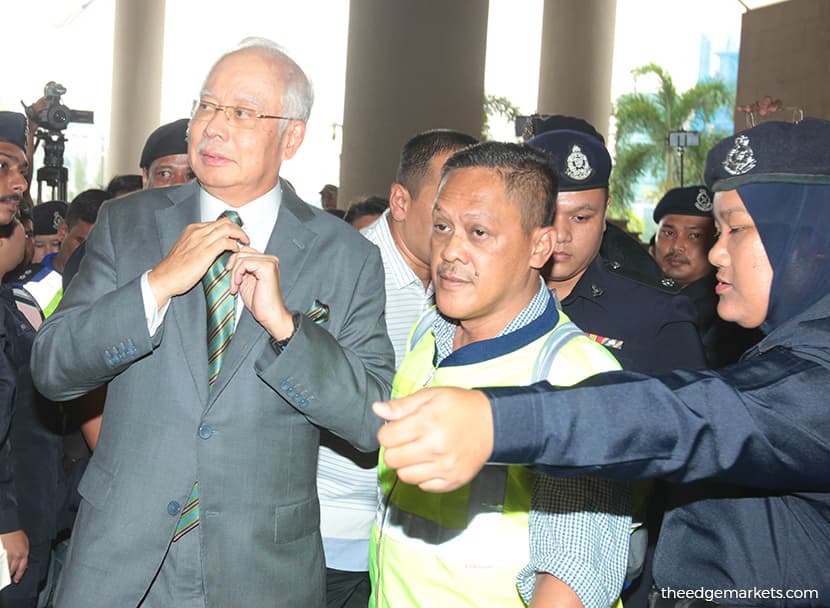 KUALA LUMPUR (July 8): Datuk Seri Najib Razak's 1Malaysia Development Bhd (1MDB) trial involving the misappropriation of RM2.28 billion allegedly sourced from the fund will start on Aug 19 as scheduled.
This follows High Court judge Collin Lawrence Sequerah's refusal to grant an adjournment requested by Attorney General Tommy Thomas for the August and September trial dates.
After hearing submissions from Thomas and Najib's lead counsel Tan Sri Muhammad Shafee Abdullah, the judge cited a court practice directive.
"This is the third postponement sought and this court is of the view that it cannot grant another postponement following the court practice directive.
"Hence the trial will begin on Aug 19," Justice Sequerah said.
The case management hearing on July 15 has also been vacated, he added.
The other dates fixed for the 1MDB trial are Aug 19 to 29, the whole of September and October except Fridays and the first two weeks of November.
The prosecution team is also represented by deputy public prosecutors Ahmad Akram Gharib and Mohamad Mustafa P. Kunyalam.
Over on the defence team are lawyers Harvinderjit Singh, Rahmat Hazlan and Farhan Shafee.
Former premier Najib is facing 25 charges relating to graft and money laundering of RM2.28 billion that had allegedly come from 1MDB which were chanelled through Tanore Finance Corp.