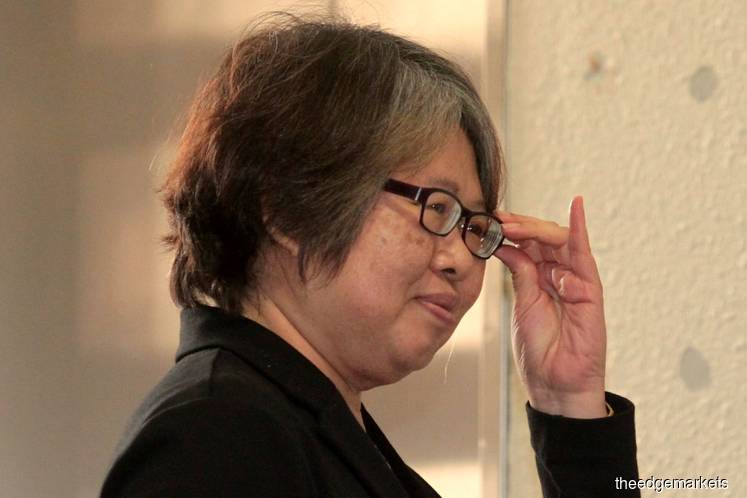 KUALA LUMPUR (July 16): Former Yayasan Rakyat 1Malaysia (YR1M) chief executive officer Ung Su Ling told the High Court here today that the instructions to transfer RM27 million and RM5 million on December 26, 2014 and RM10 million on February 10, 2015 into Datuk Seri Najib Razak's accounts at AmBank came from his late private secretary Datuk Seri Azlin Alias.
Ung, who is the 49th prosecution witness, said the funds do not belong to YR1M and she had been directed by the late Azlin to transfer the funds via whatsapp message.
"Azlin told me that funds had been transferred to Ihsan Perdana Sdn Bhd (IPSB) and had asked me to inform IPSB's CEO Datuk Seri Dr Shamsul Anwar Sulaiman to transfer the funds to two AmPrivate Banking accounts," she said.
The RM27 million, she said, was transferred into the account ending 880 while the RM5 million was transferred into the account ending 906. The witness further added that on February 9, 2015 she received instructions from Azlin to transfer another RM10 million to the 880 account.
Ung, 51, said Azlin told her the transfer of funds was for CSR (Corporate social responsibility) activities.
She added that they had met at the private secretary's office, in the Prime Minister's Office on the fifth floor of the Putra Perdana complex at Putrajaya.
Azlin died in a helicopter crash in April 2015.
Ung also said that while she knew Joanna Yu was the relationship manager for accounts at AmBank belonging to YR1M and others, she did not know that the accounts where the funds were deposited belonged to Najib.
It had been previously established that the 880 and 906 AmBank Private Banking accounts belonged to Najib.
Najib is facing three charges of criminal breach of trust, one for abuse of power and three more for money laundering of RM42 million.
The funds as stipulated in the charge were RM27 million and RM5 million that were transferred into his accounts on December 26, 2014 and RM10 million on February 10, 2015.