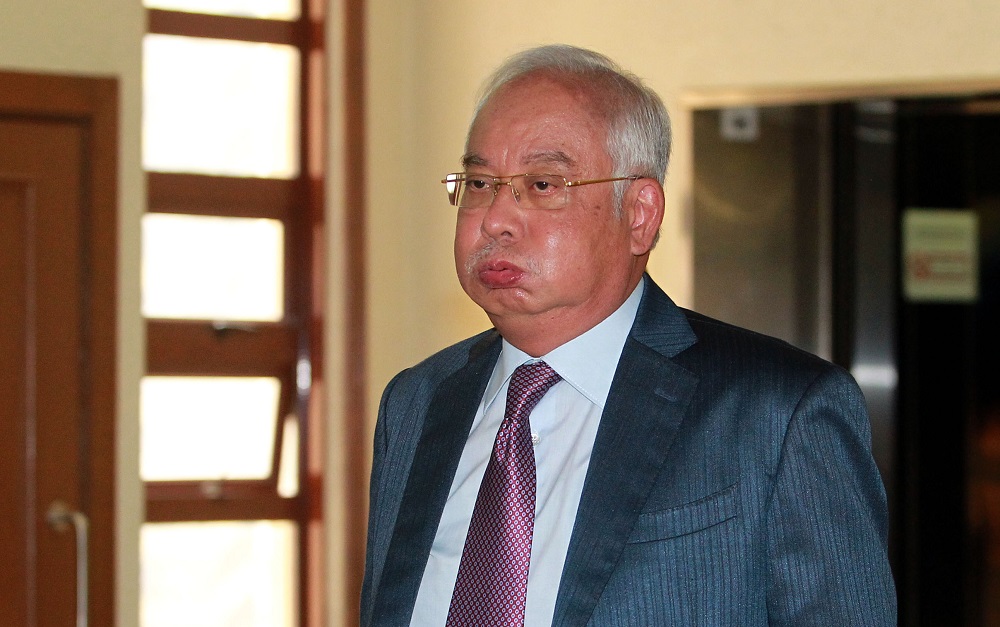 KUALA LUMPUR (July 22): All eyes would be on High Court judge Justice Mohd Nazlan Mohd Ghazali and possible prosecution witness and former AmBank Relationship liason manager Joanna Yu as the Datuk Seri Najib Razak trial enters its 41st day today.
Justice Nazlan will today listen to submissions from Attorney General Tommy Thomas and Najib's lead counsel Tan Sri Muhammad Shafee Abdullah on whether the former premier should apologise to court for his Facebook posting on July 15 defending his purchase of RM3.3 million jewellery in Italy which he allegedly claims is for an undisclosed royal family.
The judge has set one hour for both parties to submit on the issue as Thomas claimed there is sub judice as this was not the first time the former premier made such post regarding the case.
At the same time before proceedings ended last week Justice Nazlan also warned Najib against making any more postings regarding the case till today or risk facing contempt.
The matter follows AmBank senior vice president Yeoh Eng Leng told the court earlier in the day of the single day purchase in August 2014, the former premier had made in buying the jewellery that was charged to his two credit cards which the former premier is now defending it online.
Besides this Yu who managed Najib's account is expected to take the stand today where her testimony is seen vital relating to the transfer of funds made to the former Barisan Nasional chairman.
Her name had been mentioned countless times by SRC International Sdn Bhd officials as well as AmBank personnel.
Hence this week's proceedings will be one to looked out for as if the former premier is required to apologise by the court, he would be the most senior politician and the first asked to do so in the country.
Najib is facing seven charges including three for criminal breach of trust, one for abuse of power and three money laundering involving RM42 million of SRC funds.
The Edge is bringing the trial involving Malaysia's former highest-ranking politician who led the country for nine years live.