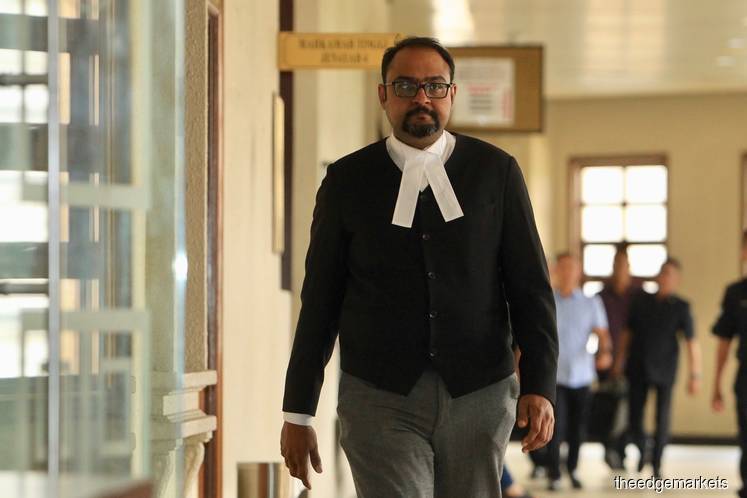 KUALA LUMPUR (Aug 6): Fugitive businessman Low Taek Jho, who is known to have facilitated transfers to and from AmBank accounts of Datuk Seri Najib Razak between year 2011 and 2015, may have skipped the former prime minister's approval in one of those transfers, the High Court was told yesterday.
This was suggested by defence lawyer Harvinderjit Singh, during the cross-examination of AmBank relationship manager Joanna Yu, who is the 54th prosecution witness in Najib's SRC International Sdn Bhd trial.
Excerpts from Yu's BlackBerry Messenger (BBM) chat with Low, commonly known as Jho Low, showed one instance in December 2016, where she submitted a draft instruction letter — to be signed by Najib as the account owner — for transfers of RM27 million from his AmBank account ending 880.
Yu was the go-to person for the AmBank accounts of Najib and SRC International Sdn Bhd, and frequently drafted instruction letters on behalf of missing former SRC chief executive officer Nik Faisal Ariff Kamil, who had been appointed as the mandate holder for Najib's accounts.
The BBM transcript showed an exchange between Yu and Jho Low, where Yu tweaked the date of the instruction letter from Dec 24, 2014 to Dec 29, 2014. The draft letter was sent via email to Jho Low — and within a minute, Jho Low had replied to Yu's email with Najib's scanned signature.
Harvinderjit argued that it would take longer than a minute for the letter to be processed accordingly. "This letter was never seen at the material time by my client [Najib] and he did not sign the letter," Harvinderjit told High Court judge Mohd Nazlan Mohd Ghazali.
Furthermore, there was no hard copy document for the instruction letter that was submitted to AmBank's Jalan Raja Chulan branch, where the accounts were facilitated, based on documents produced in court.

The standard operating procedure for a bank account instruction letter underlines that each time a soft copy of a letter is received, the exact hard copy of the same instruction should be submitted to the bank, within three working days, for record-keeping.
Yu responded that she may have received a soft copy reply from Jho Low later. However, there was no chat conversation to imply so.
The outbound transfer of RM27 million on Dec 29, 2016 to Permai Binaraya Sdn Bhd, coincides with an inward transfer of RM27 million into account ending 880 on Dec 26. The latter is one of three transactions received by Najib into his accounts, that are central to the ongoing trial, which reached its 47th day yesterday.
Najib is facing seven charges of money laundering and abuse of power for receiving a sum of RM42 million, said to be funds belonging to SRC International, across three transactions between December 2014 and February 2015. The trial continues today.