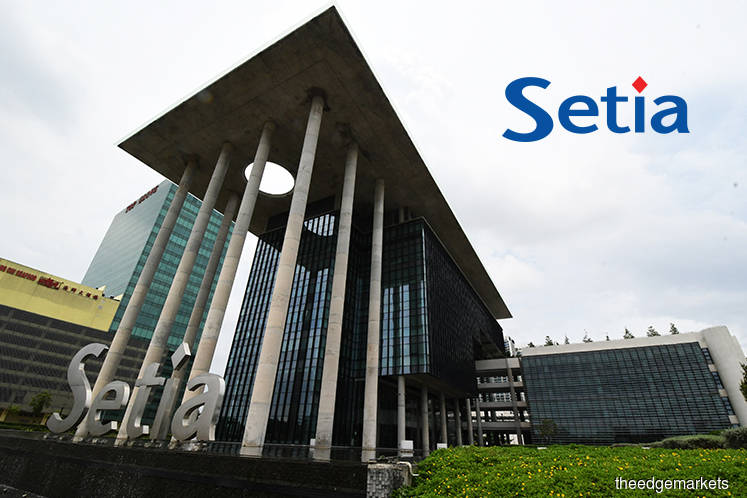 KUALA LUMPUR (Aug 14): S P Setia Bhd's net profit for the second quarter ended June 30, 2019 (2QFY19) dropped 68.67% year-on-year to RM138.73 million from RM442.74 million mainly due to a one-off provisional fair value gain during 2QFY18.
In a filing with Bursa Malaysia today, S P Setia said the fair value gain of RM343.8 million arose from the remeasurement of existing equity stake in Setia Federal Hill Sdn Bhd when the group acquired the remaining stake in the company, which has since become a wholly-owned subsidiary of the group.
Conversely, quarterly revenue stood 44.3% higher at RM1.34 billion compared to RM925.97 million in 2QFY18, largely attributable to the sale of former British Embassy Land located in Jalan Ampang, Kuala Lumpur for RM449.2 million.
For the first half of the year (1HFY19), S P Setia recorded a net profit of RM191.55 million, down 62% from RM504.23 million in the same period last year, despite revenue increasing 39.2% year-on-year to RM2.2 billion from RM1.58 billion.
Following the results announcement, S P Setia's board of directors declared an interim dividend for its Islamic Redeemable Convertible Preference Shares, RCPS-i A and RCPS-i B, at 6.49% and 5.93% per annum respectively.
In a separate statement, S P Setia president and chief executive officer Datuk Khor Chap Jen said the group has revised its sales target for FY19 from RM5.65 billion to RM4.55 billion, citing uncertain macro-economic situation and the still-subdued property market.
"The group continues to monitor the property market closely and has revised the total planned launches to RM3.33 billion for the second half of FY19," he said.
The planned launches, Khor said, will be focused in Klang Valley (RM2.32 billion) and Johor (RM776 million).
Given the planned launches in the pipeline as well as the extension of Home Ownership Campaign (HOC) by the government, the group is confident of achieving the revised sales target of RM4.55 billion.
"Anchored by 46 ongoing projects with 9,381 acres of effective land banks remaining and potential gross development value (GDV) of RM144.52 billion, prospects going forward remain positive with total unbilled sales of RM10.67 billion as at June 30, 2019," it added.