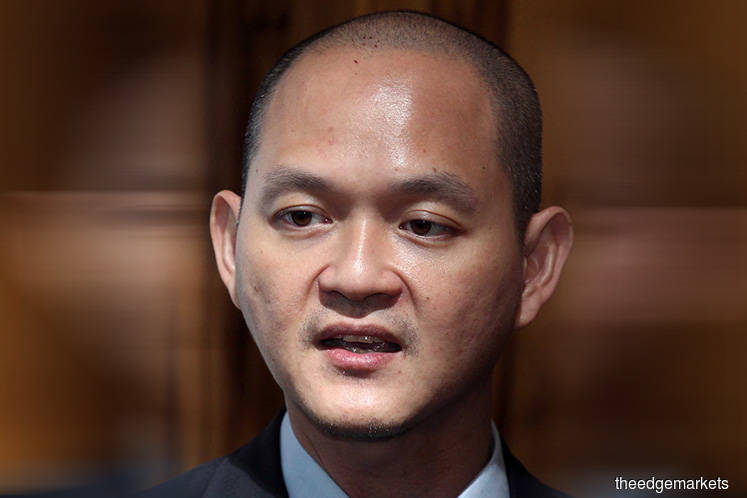 KUALA LUMPUR (Oct 1): Malaysia should focus on the economic impact of the East Coast Rail Link (ECRL) project rather than seek a review of the project, said Deputy International Trade and Industry Minister Dr Ong Kian Ming.
"There have been comments made for the need to renegotiate the ECRL. What's important is for us to focus on how we properly implement the memorandum of agreement (MoA) between MIDA (Malaysia Investment Development Authority) and CCCC (China Communication Construction Company Ltd) in the different details that have been spelt out in the agreement," said Ong.
He was speaking at the World Bank's Malaysian launch of a report entitled Belt and Road Economics: Opportunities and Risks of Transport Corridors.
The MoA was signed between MIDA and CCCC in April after Malaysia Rail Link Sdn Bhd and CCCC inked an agreement to revive the project at a reduced cost of RM44 billion.
Economist Jomo Kwame Sundaram last week called for a rethink of the option to cancel the project after new revelations were made in the ongoing 1Malaysia Development Bhd (1MDB) trial.
*Reopen question of cancelling ECRL, Jomo tells govt after Amhari's statement
*Jomo says ECRL cancellation can be done without affecting relations with China
In the trial, Datuk Amhari Efendi Nazaruddin, former aide to ex-premier Datuk Seri Najib Razak, tesified that the project was intended as a possible bail-out for the troubled fund.
Ong said under the agreement with CCCC, the contractor would not just act as a turnkey contractor but also be responsible to build two major infrastructure parts — one in the east coast of Peninsular Malaysia and the other in the west coast.
"They will also build transit oriented development in at least seven stations as well as logistic hubs so the entire ecosystem will be enhanced.
"This would bring about increased economic activity that would make the ECRL sustainable.
"So rather than go back to relook the cost which we've already renegotiated, let's look forward to the increased economic activity that we can generate as a result of this enhanced MoA, which is not only between MIDA and CCCC but also jointly monitored by the Malaysian and Chinese governments," Ong added.