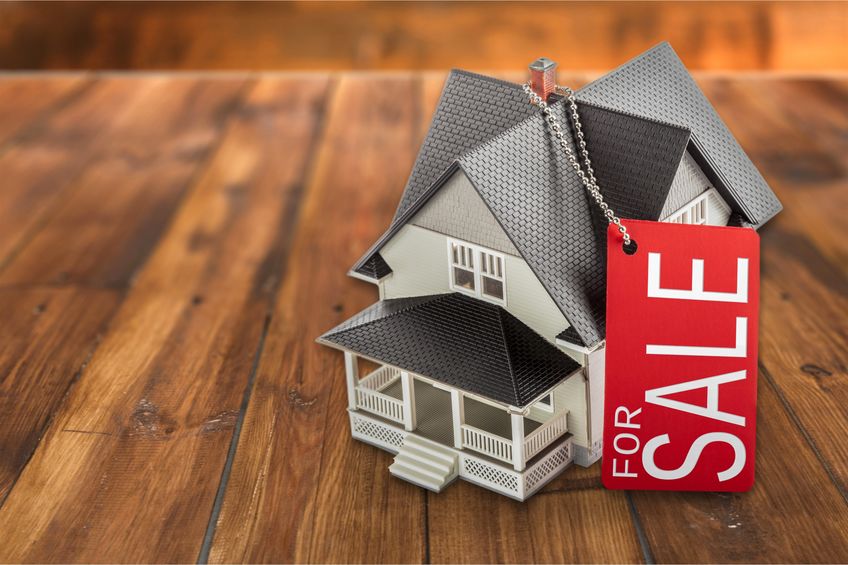 Looks like property owners looking to sell their properties will have to wait at least six months before they could find a buyer, according to an EdgeProp.my online survey.
Of the 900 respondents who took part in the survey, 713 were property owners of whom 36.6% or 260 of them said they were looking to sell their properties amidst the current slow market.
Read also
Budget 2020 survey: Please review RPGT
Budget 2020 survey: Connectivity, the main priority of homebuyers
Budget 2020 survey: More innovative home ownership schemes tops Budget 2020 wish list
Budget 2020 survey: Extend incentives to secondary market
Notably, over a quarter (25.4%) of those selling their properties had been waiting for a buyer for more than two years now while 23.5% said they had been trying to sell their properties between one to two years. Another 19.2% of them said they had been seeking buyers for between six months to 12 months. The rest of the respondents who were selling their properties (31.9% or 83) had been waiting for a buyer for less than six months.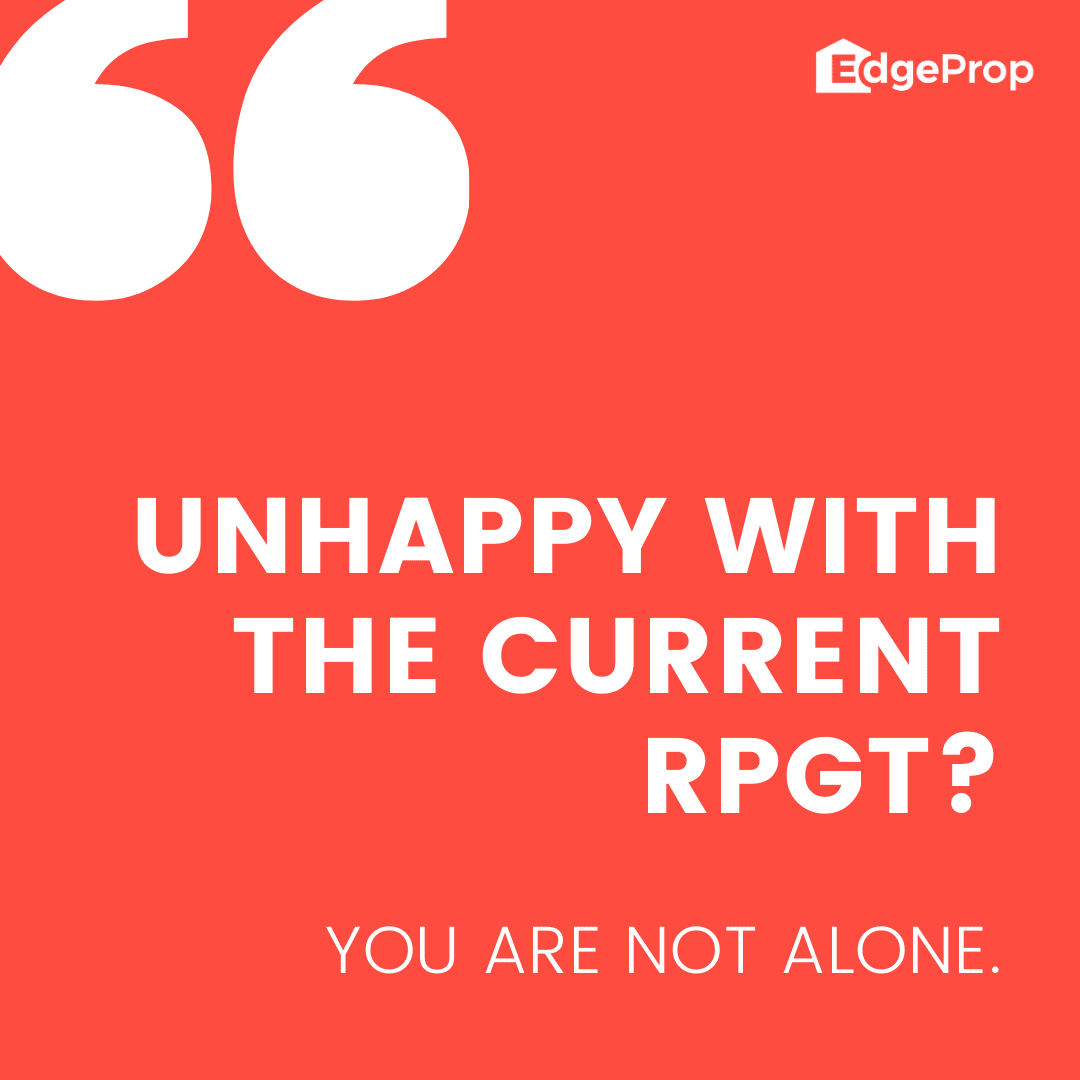 Interestingly, a majority of these property owners (40%) were trying to dispose of residential properties priced between RM500,000 to RM1 million. Another 15.5% were selling properties priced above RM1 million.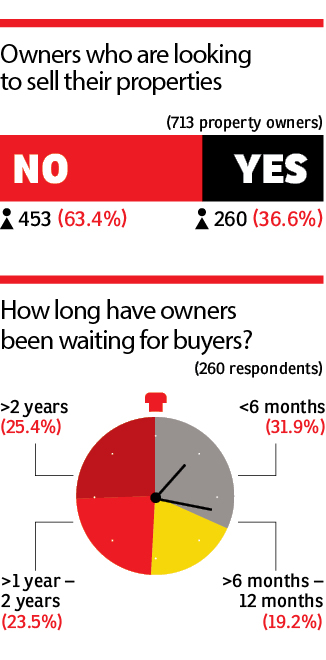 About 29% of the property owners were selling residential properties priced below RM500,000 — the next most common property type for sale in the market.
Only 1% to 2% respondents were currently selling commercial properties priced at RM1 million to RM2 million; and priced at above RM2 million, as well as industrial properties.
Meanwhile, 63.4% or 453 respondents currently did not have plans to sell their properties as a majority of them (55% or 249 respondents) were owner–occupiers now staying in their properties.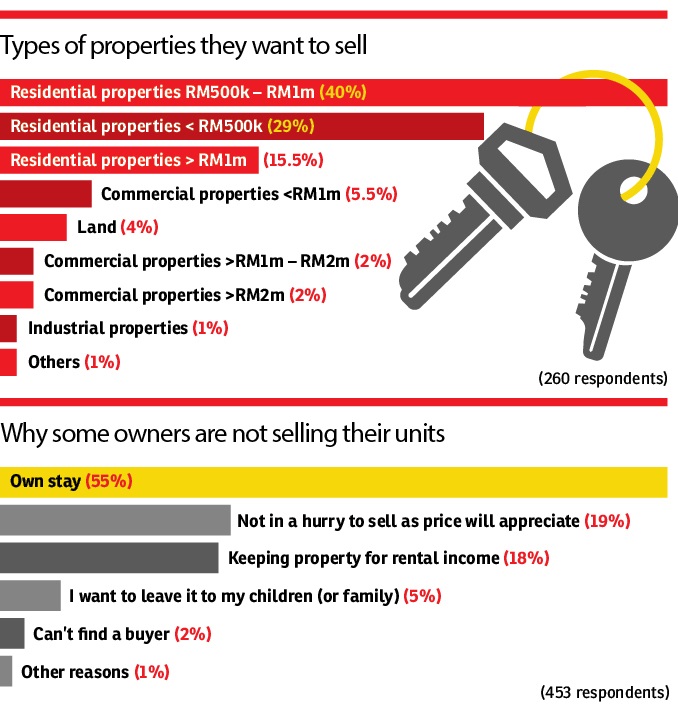 Some of these owners (19% or 87 respondents) anticipated the value of their properties to appreciate in future, hence they were not in a hurry to sell. Another 18% or 83 respondents wanted to keep their properties for rental income and 5% or 24 owners wanted to leave their properties to their children.
The remaining respondents decided to keep their properties after failing to find buyers while others had reasons which they did not disclose.
The online survey was conducted to gauge what Malaysians wanted from the upcoming Budget 2020 when it comes to home ownership and the property sector.
This story first appeared in the EdgeProp.my pullout on Oct 4, 2019. You can access back issues here.