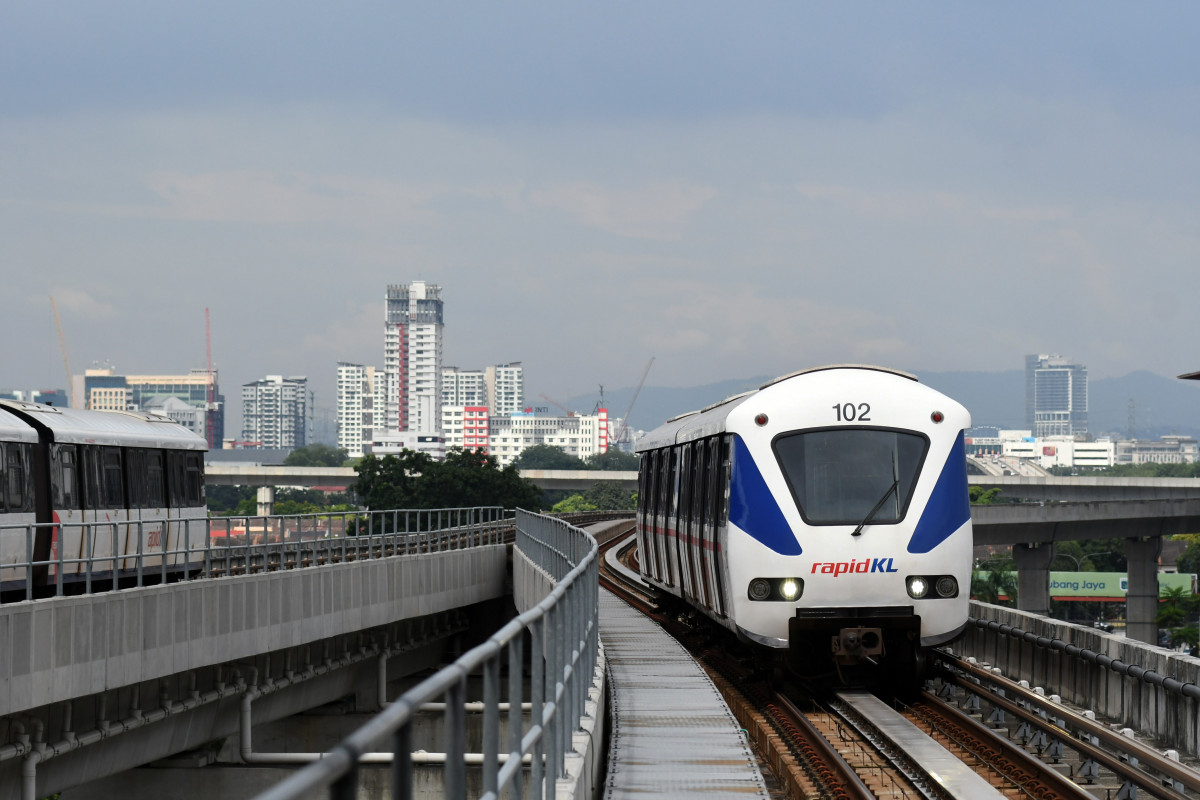 Out of the 900 respondents of the EdgeProp.my Budget 2020 run-up survey conducted from Sept 12 to 25, 187 respondents said they did not own a property. However, slightly more than half of them or 97 respondents (51.9%) were thinking of purchasing a property within the next 12 months.
A further breakdown showed that 59% of those who planned to buy a property in the coming 12 months were looking for homes priced between RM250,000 to RM550,000. It is worth noting that none of the 97 respondents wanted a house priced below RM250,000.
Read also
Budget 2020 survey: Please review RPGT
Budget 2020 survey: More than six months' wait for a buyer
Budget 2020 survey: More innovative home ownership schemes tops Budget 2020 wish list
Budget 2020 survey: Extend incentives to secondary market
This echoes the Real Estate And Housing Developers' Association of Malaysia's (Rehda) homebuyers' survey conducted in April 2019 where 74% of the 1,411 respondents were looking for houses priced from RM200,000 to RM500,000.
These property seekers would prefer a property in a location that offered good connectivity such as highways and LRT/MRT/train stations (31%) while 22% wanted to stay close to the city centre — within a 30-minute drive, to be exact.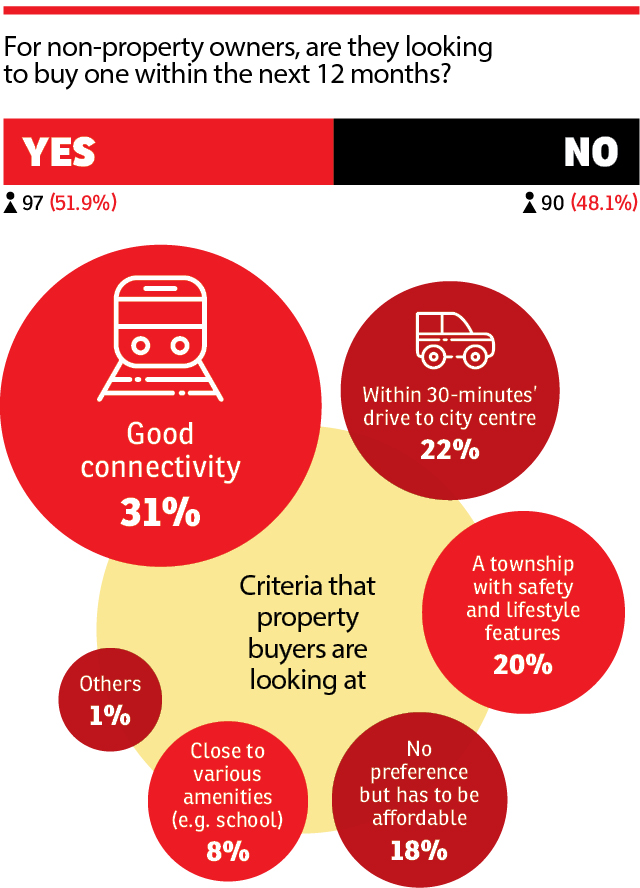 This was followed closely by 20% who would choose well-equipped townships with ample safety/security and lifestyle features, and 18% who had no particular preference as long as the home was affordable.
Landed homes remained the most desirable with 39 votes (40%) although high-rise strata residences were almost as popular at 37% or 36 votes. Affordable housing schemes recorded just 16 votes (17%).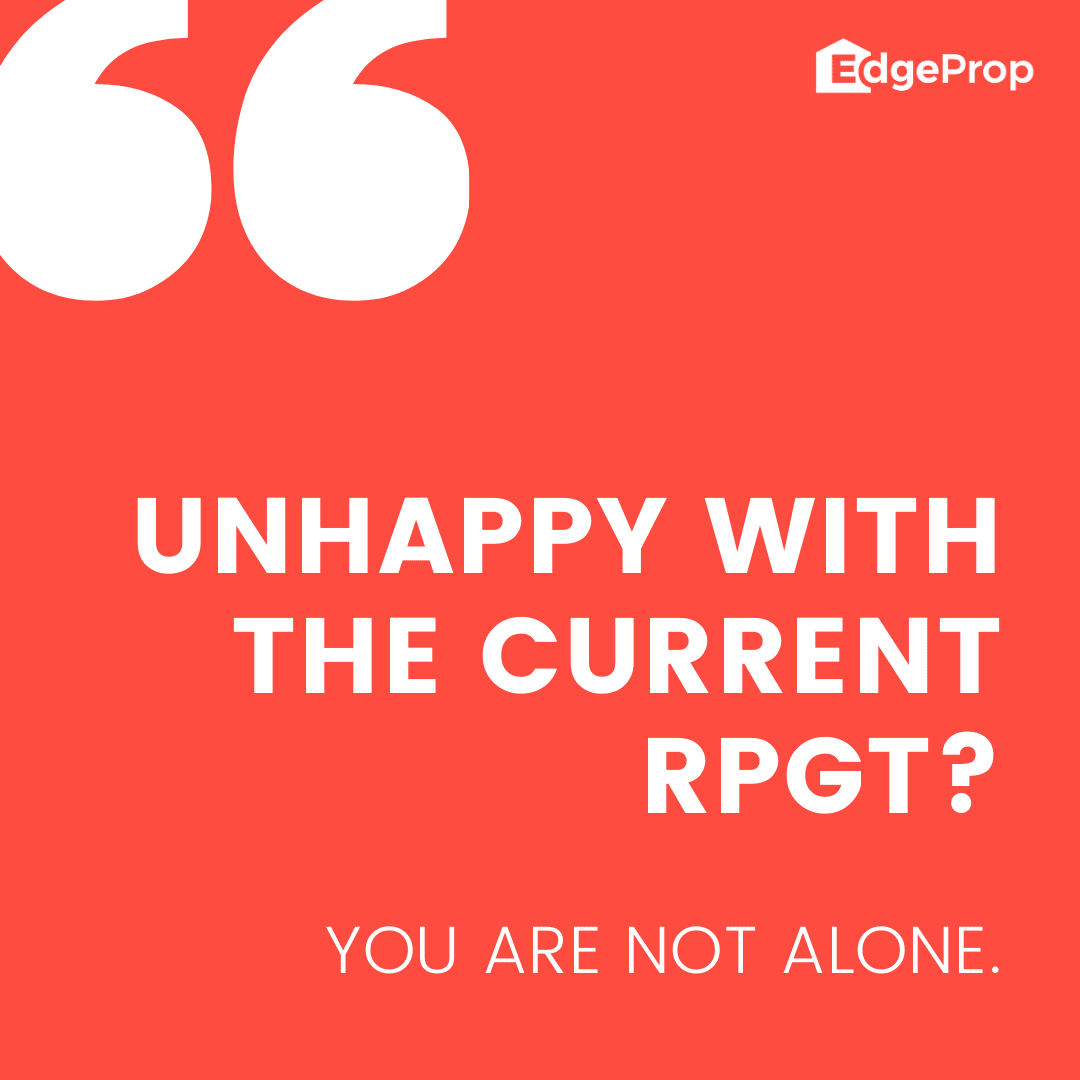 Reasons for not buying
For those who did not plan to buy a property anytime soon, what was holding them back?
It mainly boils down to income as 48% of the 187 respondents stated that they were simply not earning enough to afford a home — but nevertheless, were saving up for one.
Interestingly, about 26% said they were in no hurry to acquire one as they expected a form of price correction to the housing market in the future.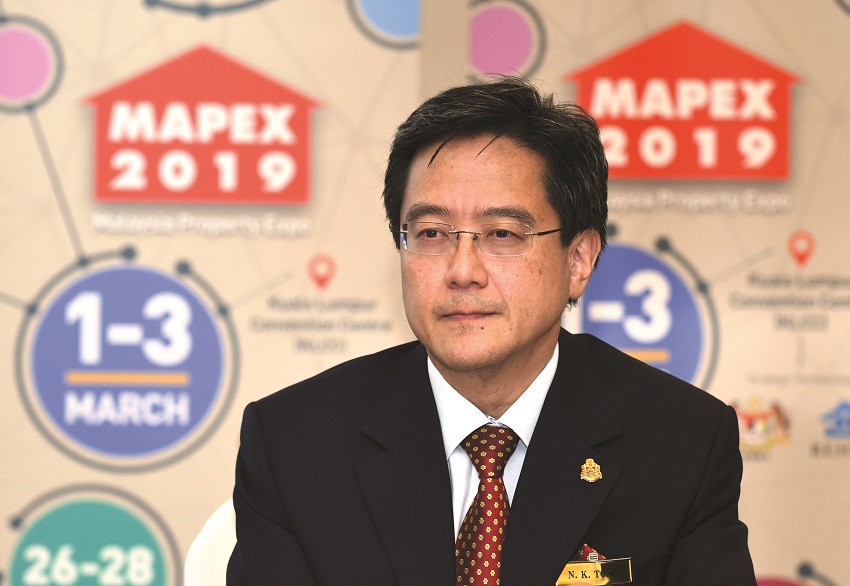 Some 6% of the respondents could not secure loans to purchase a property while 5% preferred to rent. Other reasons included having already obtained a property from family or having no plans to move out of a family home and unemployment.
Commenting on those who were yet to afford a home of their own, Rehda vice-president Datuk N K Tong concurs that housing affordability and financing have become a challenge for Malaysian homebuyers as housing prices are beyond the majority wage earners' affordability.
Income disparity is still an issue where salary increment does not keep up with housing price growth, he adds. "The key issue is people's income. If homebuyers had the money, they would not want to borrow to buy a house," he tells EdgeProp.my
Nevertheless, he stresses that a holistic policy is needed in tackling housing affordability and income disparity as lifting up individual incomes alone will not solve the problem when the issue of escalating living costs is neglected.
In the meantime, he notes there are still good properties in the market waiting for buyers during this period of slowdown. "Instead of waiting for salaries to increase, homebuyers could consider buying a smaller unit that suits their budget and gradually upgrade to their dream house," says Tong.
This story first appeared in the EdgeProp.my pullout on Oct 4, 2019. You can access back issues here.