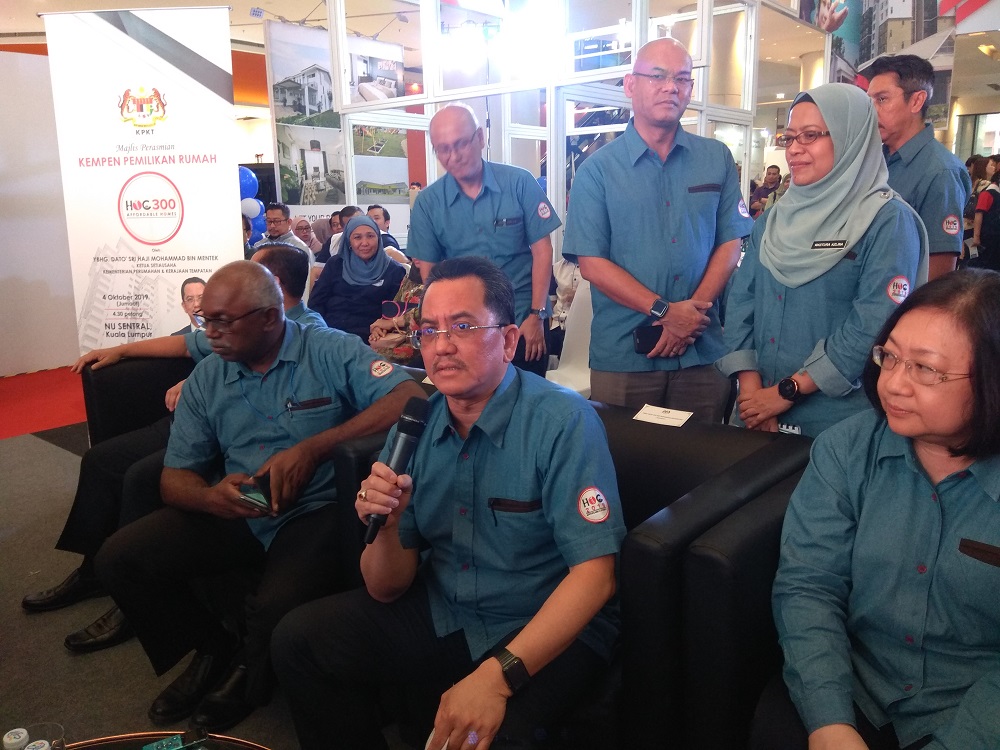 KUALA LUMPUR (Oct 4): The Ministry of Housing and Local Government (KPKT) has collected a total of RM672,000 from the 42 exhibitors taking part in the Home Ownership Campaign (HOC): Affordable Homes Exhibition being held from Oct 4 to 6 in Kuala Lumpur, as special rebates to be given to buyers.
Read also
National housing database will cost RM1m, ready in 2021

The rebates will be given to buyers through various lucky draw sessions during the three-day event, said KPKT Secretary-General Datuk Sri Mohammad Mentek in his speech when officiating the opening ceremony of the exhibition today.
The rebates are in addition to the RM30,000 discount to be extended through affordable housing schemes, RM30,000 furniture and electrical appliances vouchers, as well as other discounts and rebates offered during the exhibition.
The HOC: Affordable Homes exhibition held at Nu Sentral, KL features 12,438 homes worth a total of RM 2.9 billion. All the homes are priced below RM300,000, targeting buyers in the M40 and B40 categories. "The ministry aims to sell 60% of the 12,438 homes offered," said Mentek. .
There are 32 developers, four banks and six government agencies participating in the exhibition. Government agencies that are taking part include Perbadanan PR1MA Malaysia (PR1MA) and Syarikat Perumahan Negara Bhd (SPNB).
Mentek said the ministry plans to bring similar exhibitions to the northern and southern parts of Malaysia.