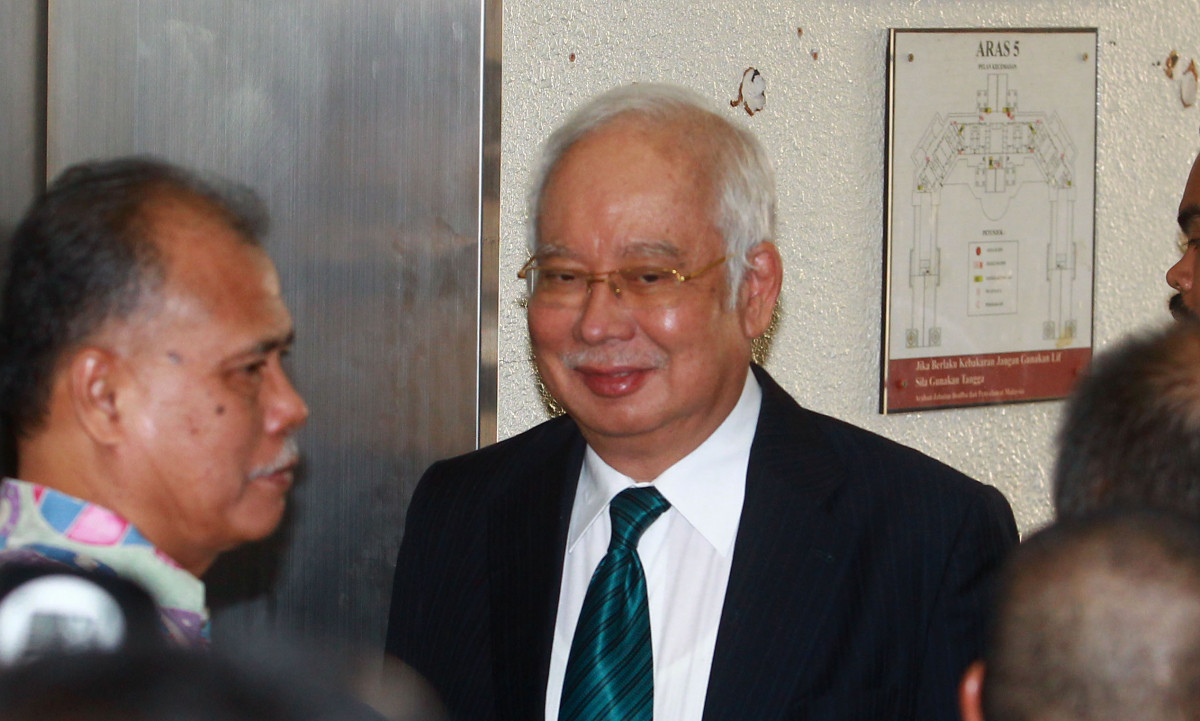 KUALA LUMPUR (Nov 21): Acme Time Ltd, a firm wholly-owned by fugitive financier Low Taek Jho (Jho Low), obtained close to US$126 million in the Islamic Medium Term Note (IMTN) bond flip for the Terengganu Investment Authority (TIA) in 2009, the High Court was told today.
TIA is the predecessor to 1Malaysia Development Bhd (1MDB).
Nor Salwani Muhammad (pictured), an auditor with the National Audit Department (NAD), said AmBank, as the lead arranger and primary subscriber to the bond, had proceeded with the IMTN issuance with TIA following an agreement signed on May 15, 2009.
"AmBank signed a Secondary Subscription Agreement with Country Group Securities Public Company Ltd (CGS) on May 18, 2009," she said.
"CGS in turn signed a Put Option Agreement with Acme Time as a joint transaction partner. According to Bank Negara Malaysia, Acme is owned by Low. AmBank's place out profit totalled US$127.27 million where payment was made to CGS (US$1.3 million) and Acme (US$113.42 million and US$12.55 million)," she added.
Nor Salwani, 52, was replying to questions from Deputy Public Prosecutor Ahmad Akram Gharib in former prime minister Datuk Seri Najib Razak's audit report tampering trial.
The prosecution's fourth witness said 1MDB's former chief executive officer (CEO) Datuk Shahrol Azral Ibrahim Halmi had admitted that the IMTN would proceed after TIA had already signed the agreement.
She explained this was one of the four items raised during the Feb 24, 2016 meeting and which the NAD was asked to remove from the original 1MDB Audit Report, which is the subject matter of the audit tampering charge which Najib is facing.
1MDB's former president and CEO Arul Kanda Kandasamy, meanwhile, is accused of abetting Najib.
The charge sheet details the omissions in the audit report and they include the above.
An audio recording of the Feb 24, 2016 meeting that was played in court yesterday revealed that Nor Salwani's superior officer, Saadatul Nafisah Bashir Ahmad, who was NAD audit director, had objected to the removal of the Acme matter.
Nor Salwani told the court today that another item that was removed in the altered audit report was Najib's meeting with the then Yang di-Pertuan Agong and Terengganu ruler, Sultan Mizan Zainal Abidin, on May 27, 2009 where he directed a suspension of the IMTN. But the information was withheld from the cabinet meeting that day.
The bond flip was extensively reported by theedgemarkets.com on June 24 this year.
The other two items that were omitted from the original 1MDB audit report, which was added in Najib's charge sheet, are described here.
The hearing before Justice Mohamed Zaini Mazlan continues on Wednesday.