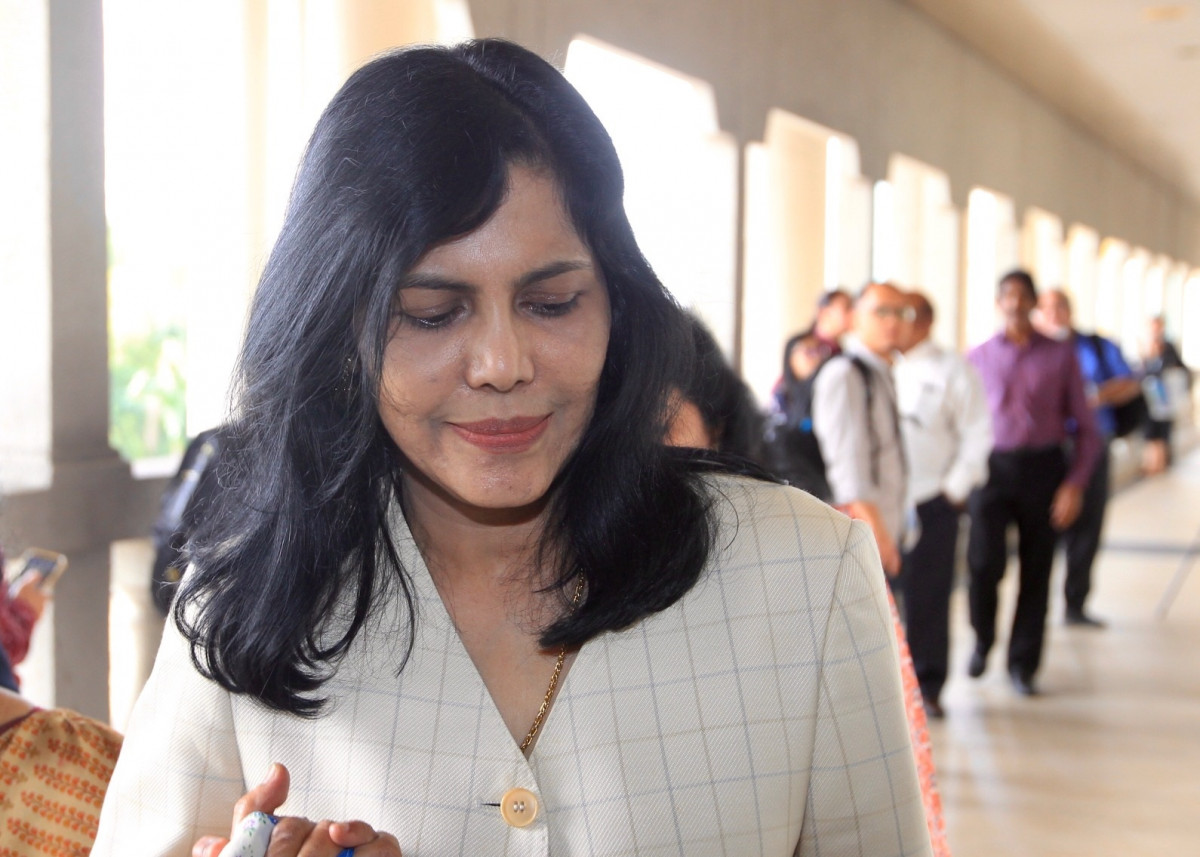 KUALA LUMPUR (Dec 17): Tun S Samy Vellu's mistress Meeriam Rosaline Edward Paul (pictured) is seeking to intervene in Datuk Seri S Vell Paari's application to have Samy Vellu's mental health determined by the court.
High Court judge Datuk Ahmad Bache then decided that today's hearing for Vell Paari's application to be heard at another date to facilitate Meeriam Rosaline's application to intervene be heard.
Meeriam Rosaline's lawyer RSN Rayer said as far as his client is concerned the former senior minister's mental health is sound.
"For this reason, we had filed an application to intervene last Friday and the sealed copies of the document being given to Vell Paari and Samy Vellu's lawyers today," he told reporters.
Meeriam Rosaline told reporters that she is here to see her "husband" and is fighting for justice.
She had filed a suit against Vell Paari and Samy Vellu following a stop in the payment of her maintenance fee since last year.
Vell Paari was represented by Datuk David Matthew, who confirmed that a case management date has been fixed on Jan 7.
Samy Vellu was represented by Datuk Prem Kumar.