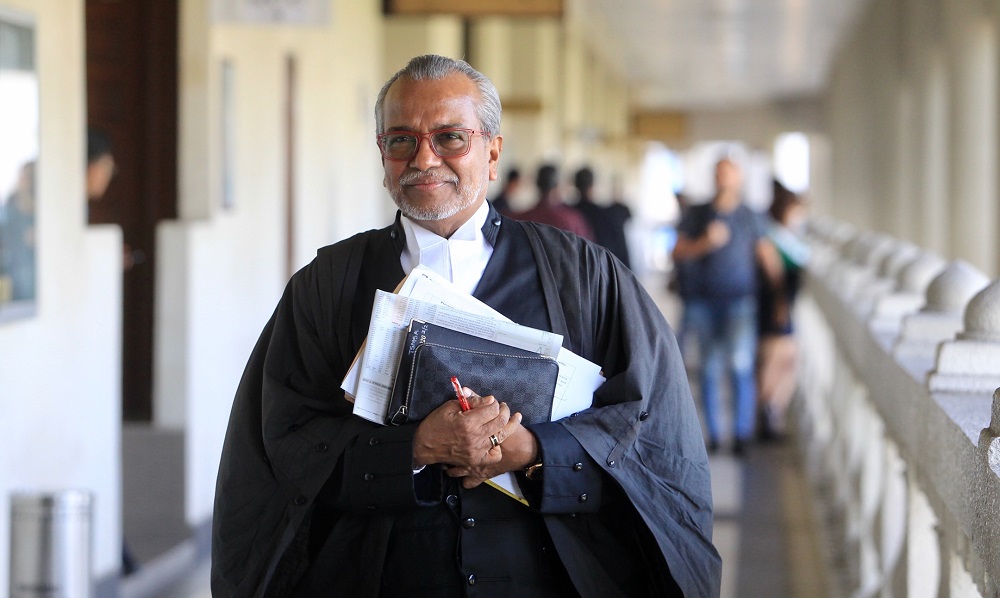 KUALA LUMPUR (Jan 9): Lawyer Tan Sri Muhammad Shafee Abdullah is of the view that the Malaysian Anti-Corruption Commission (MACC) had committed subjudice and contempt of court with their publicising of recordings that implicating high-ranking officials and former prime minister Datuk Seri Najib Razak.
"Releasing the tape now and discussing in public in a media release is in fact subjudice. It is in fact contempt. Was the MACC trying to influence and subjudice the ongoing trial?" he was reported saying by The Star.
Shafee explained that once a purported evidence is discovered, a police report has to be lodged which will "lead to a confidential investigation".
"It would not be released to the public. The investigation itself is confidential," he added.
"In fact, Latheefa [Koya, MACC chief] herself said these were official secrets that former MACC chief Tan Sri Dzulkifli Ahmad was apparently discussing [in the recording].
"She is guilty of the same thing because these matters are still to be investigated," Shafee said.
The MACC yesterday played several sets of audio recordings to the media conversations involving former prime minister Datuk Seri Najib Tun Razak and others which Latheefa described as leakage of information from the Attorney-General's Chambers.
Latheefa said the audio clips pertained to conversations also involving Najib's wife Datin Seri Rosmah Mansor, former MACC chief Dzulkifli, a foreign dignitary and several other individuals.