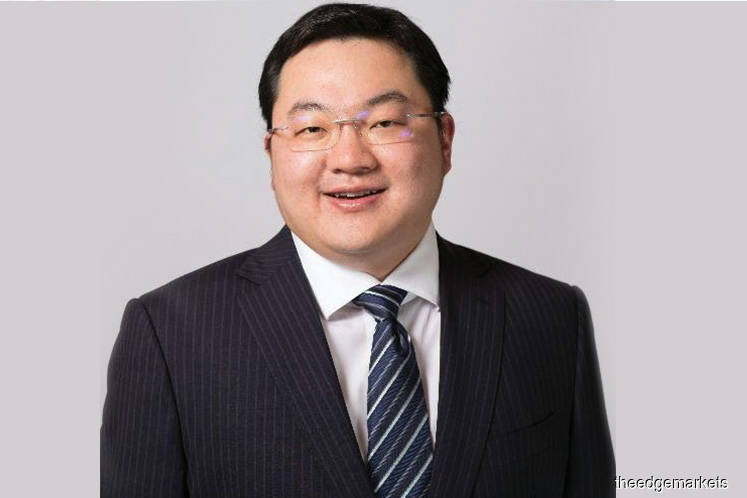 KUALA LUMPUR (Jan 9): Former Prime Minister Datuk Seri Najib Abdul Razak admitted in court today that he was in direct contact with fugitive businessman Low Taek Jho (Jho Low) "on some instances" to ensure cheques he had written from his personal accounts had gone through.
This startling admission by Najib contradicts his earlier repeated assertions that he was only in contact with former SRC International Sdn Bhd managing director Nik Faisal Ariff Kamil, and Datuk Azlin Alias — his deceased former private secretary, about the issuing of cheques.
"I do not ask my balance in the account but I only ask Azlin whether I can issue cheques," said Najib, who was also former finance minister, at the trial yesterday.
After being called to account by deputy public prosecutor Datuk V Sithambaram today, Najib changed his tune and had admitted he was directly in contact with Jho Low on some instances, to ensure the cheques went through.
Sithambaram was going through BlackBerry messenger exchanges between Jho Low and AmBank Islamic Bhd former relationship manager Joanna Yu, who was a prosecution witness.
Najib admitted the chats between Yu and Jho Low seemed to show Jho Low was heavily involved in ensuring Najib's accounts always had enough funds to issue cheques.
The Pekan MP then admitted he was directly in contact with Jho Low on some instances, to ensure the cheques went through:
Sithambaram: I put it to you that the BBM chats would show that Jho Low was in some instances in contact with you to ensure the cheques.
Najib: Mostly through [former chief private secretary Datuk Azlin Alias].
Sithambaram: But [Jho Low] did liaise with you.
Najib: On very few occasions. Very few.
Last month, Najib had filed a suit against Yu and AmBank Islamic Bhd over the management of accounts under his name, used to divert funds from SRC International Sdn Bhd.
The suit — filed by Najib's solicitors Messrs Shafee & Co, which also named AMMB Holdings Bhd as a defendant — concerns AmBank accounts ending 694, 880, 898 and 906, which Najib claimed were managed by AmBank without his knowledge.
According to Najib's statement of claim, AmBank and Yu breached their duties and were negligent in the affairs concerning the accounts, as they had disclosed information to an unauthorised third party, namely Jho Low.
The information included the balance of funds, details of cheques, credit and debit remittance transactions and bank account statements, as well as confirmation of cheques issued.
It also accused the bank of failing to notify Najib, despite the accounts being overdrawn millions of ringgit for more than 30 times, as a result of cheques issued from the accounts and due to insufficient balances at the time.
The ex-premier is facing seven counts of criminal breach of trust, abuse of power and money laundering, involving RM42 million from SRC.
If found guilty, he is liable to a 20-year jail term and a fine of RM5 million or five times the amount of money laundered, whichever is higher.