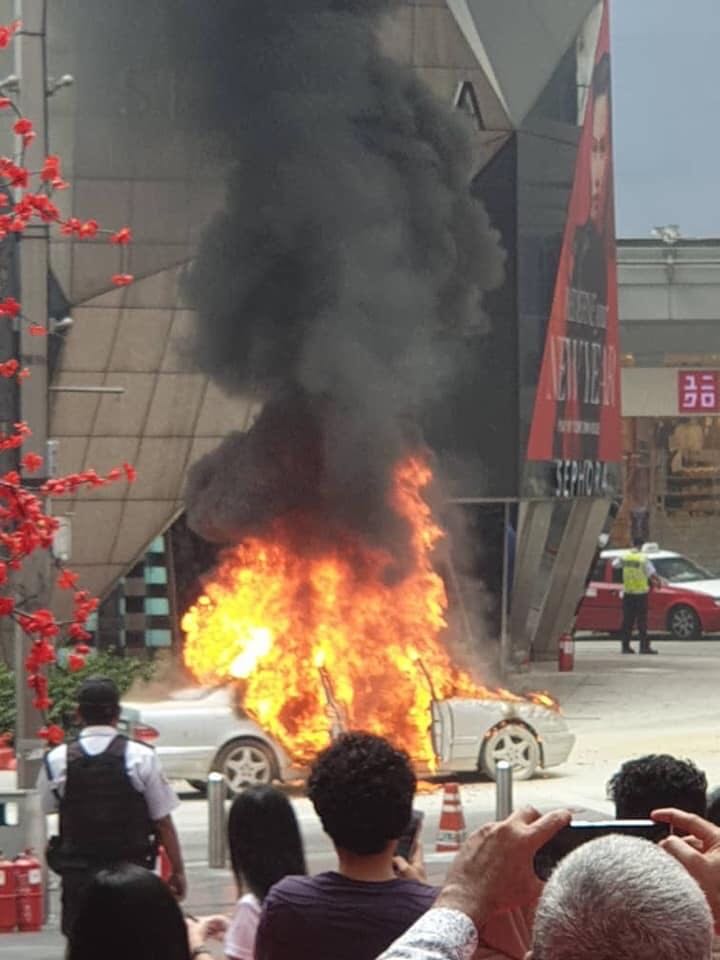 KUALA LUMPUR (Jan 14): City residents and some tourists got a bit of a shock when a Mercedez-Benz suddenly caught fire at a zebra crossing near the Pavilion KL shopping centre at around 12.30pm today.
It is still not known what caused the luxury car to suddenly burn but according to a report by World of Buzz portal, "the fire seemed to come from the car's engine and had spread to the middle section of the car".
It is also not known if anyone was killed or injured in the incident.
The Fire and Rescue Department raoidly arrived at the scene and managed to put out the fire.
It's happened today kereta terbakar depan pavilion kl , be careful everyone. pic.twitter.com/S1QUDDsbB1

— akid (@SyahirAkid_) January 14, 2020