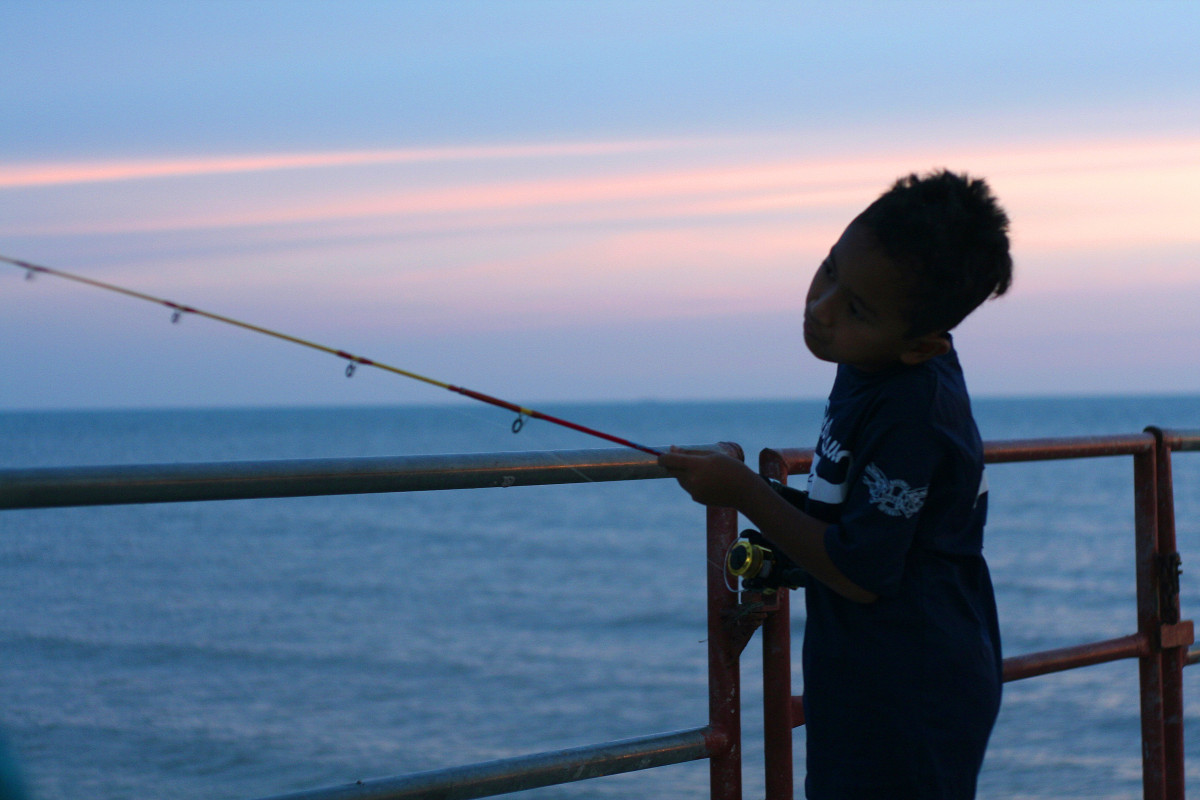 The coastal town of Tanjung Sepat, Selangor located about 100km southwest of Kuala Lumpur, should not only be recommended as an easily-accessible and value-for-money destination for seafood indulgence, but also as a choice locale for day-tripping urbanites craving the rare seaside experience. Set against a small town backdrop that still feels intrinsically local, it remains unperturbed by mass tourism.
The two-hour drive from Kuala Lumpur is anything but monotonous, should you choose to take the roads less travelled. Leisurely stops along the way — to a random beach or the secluded nook at the edge of the map — will reward you with a sense of wonderment and discovery.
Without much preparation and having the benefit of time across a long weekend, we decided to drive ourselves there to spend a night, being mindful to keep the pace slow — but the curiosity on high.

DAY ONE
11am: We set forth late in the morning with a leisurely drive to Banting town, looking for a meal along the way without an idea of where to eat. Along the road, Malay-style warungs were spotted sporadically but nothing caught our eye — there was no lunchtime crowd and most places seemed closed. Do people here not eat out on Sunday afternoons? Granted, we didn't do our research on "Banting specialities", so we decided to drive onwards in hopes for more exciting options.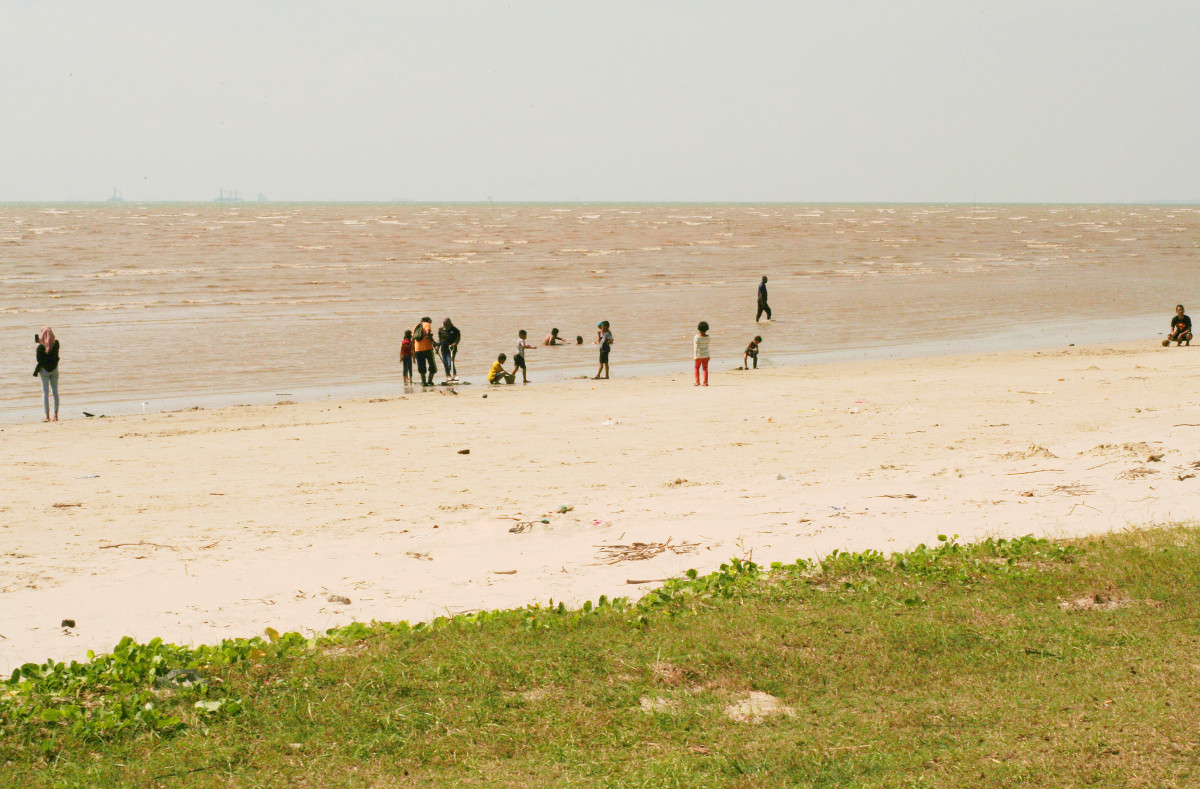 1:30pm: At Pantai Kelanang, we stretched our legs, the salty scent of sea breeze making us urban dwellers giddy with excitement — murky waters notwithstanding. It was merely a short distance away from familiarity but even the air seemed different. A languid lull permeated the atmosphere; cement gazebos housed napping families, campsite picnickers lay relaxed underneath stretches of casuarina, embers from their barbecue fading out and little stalls offering toys, snacks, and even cheap haircuts appeared makeshift and casual. At a hawker centre with predictably standard fare, we ordered nasi paprik with an ABC to cool things off. It had started to feel like a holiday.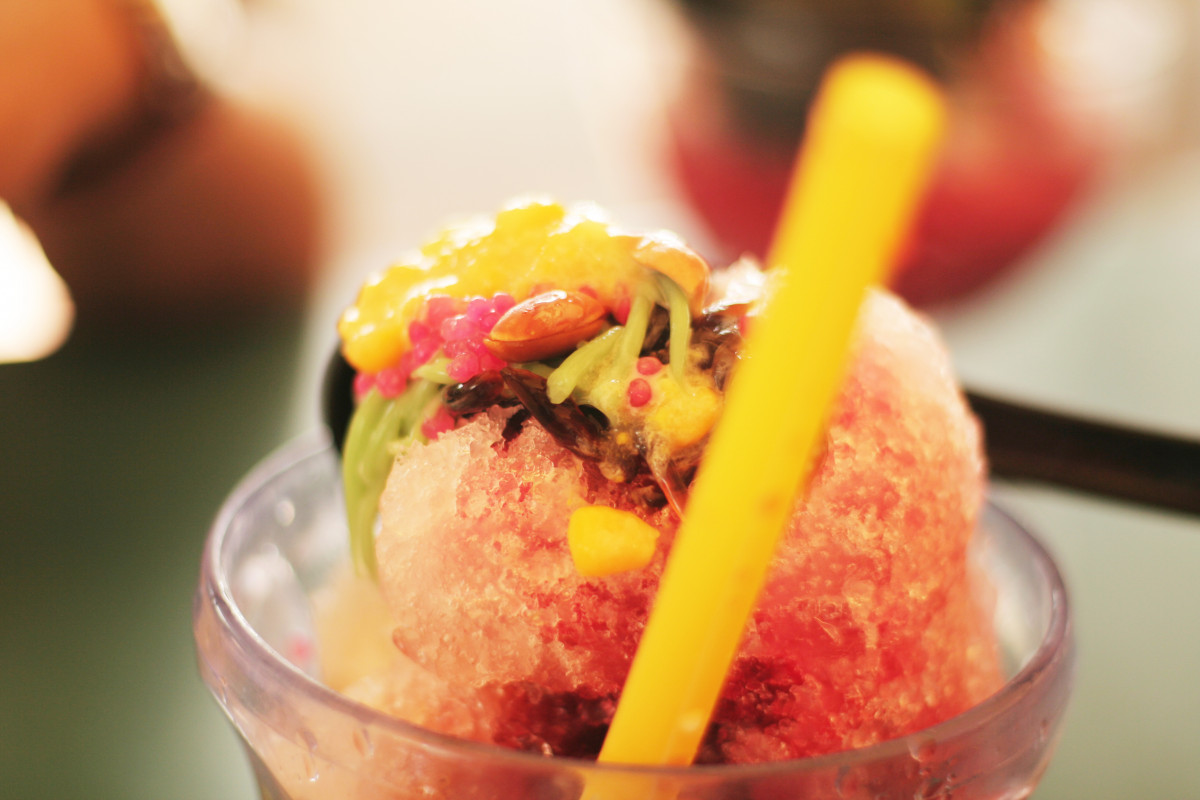 3pm: Our journey continued via an inner coastal road, south-east towards Morib. With the view of the straits blocked by palm oil plantations and shrubbery, we had to be content with only the fantasy of driving parallel to the ocean with the windows down, like in the movies. Scrutinising Google Maps, we realised that there was another smaller road closer to the water's edge. With time on our hands and a lust for adventure, we decided to make a detour into this mysterious inner road. The car weaved through kampung lots (some charmingly rustic), shacks selling provisions, and sun-dappled grids of palm before crossing a rusty irrigation channel and finally reaching the coastal road proper — it was more like a little lane for motorcycles, too precarious for cars. At that moment, we were alone in this deserted space facing the muddy Malacca Strait. We imagined that this must surely be a rather popular spot for village folks craving solitude or privacy. No doubt it would be an amazing experience to bike through this secluded stretch with panoramic views of the setting sun all to yourself.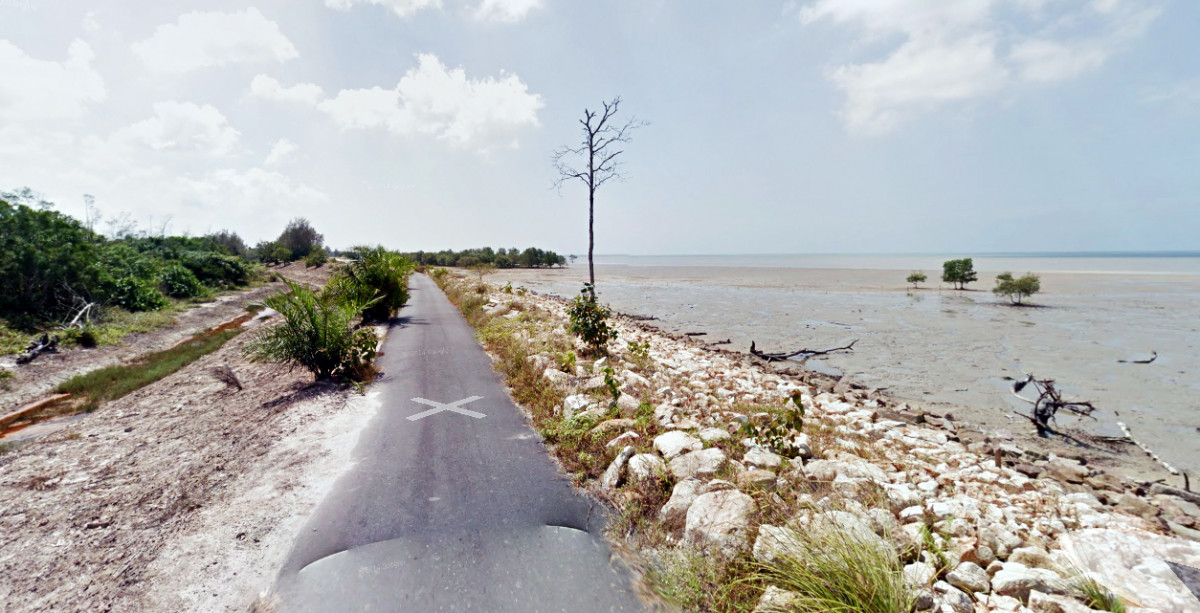 3:30pm: We continued our drive, making a pitstop at Morib beach, where there were plenty of paved walkways, playgrounds, food stalls and signboards warning visitors against unlawful sexual relations. There was a "Karnival Usahawan" when we visited — resembling a cross between a Ramadhan bazaar and an agricultural expo — selling traditional herbs, fertilisers and medicinal roots such as Tongkat Ali. The highlight for me had to be the "Pameran Lembu Sado" exhibit of cows as big as a MyVi, munching lazily on grass in large shaded containers, proudly displayed by local rearers. This was clearly a very popular spot for families — many congregated at the food stalls. We joined them and ordered some fruit, coconut water and fried calamari, and indulged in some people-watching. The proper beachfront with resorts — the spot for 90s family vacations — was a short drive away, if you're interested in branded accommodation.

5pm: The craving for beach did not diminish as we made yet another impromptu stop at a seaside locale — this time at Pantai Cunang, a charming and rustic beach enclave managed by the Mah Meri, the indigenous tribe renowned for their woodwork and crafts. The entrance to the beach was a showcase of their creative spirit, with sweetly endearing decor of cherry blossoms and roses crafted from plastic waste.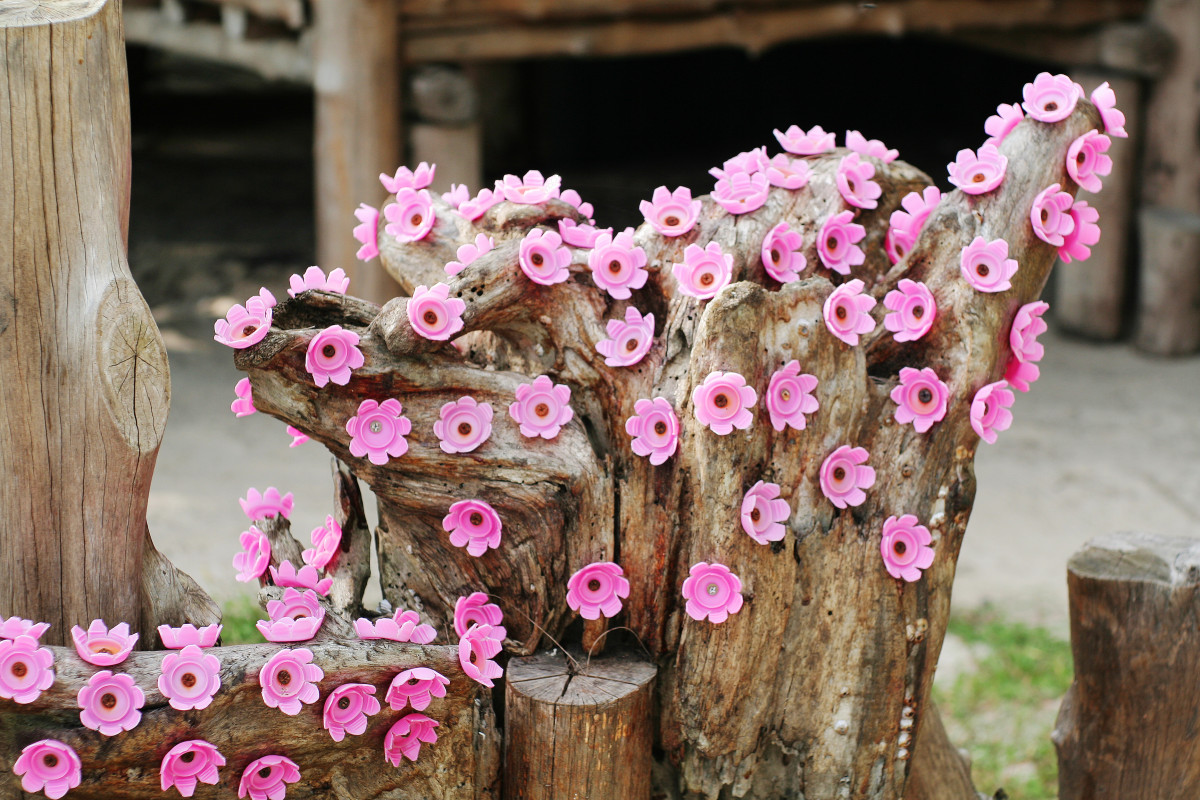 Within the grounds were huts for rent, built by the villagers. There were not many visitors in sight, save for groups of local kids and fishermen in the distance, along with their dogs — packs of happy, though slightly intimidating, canines.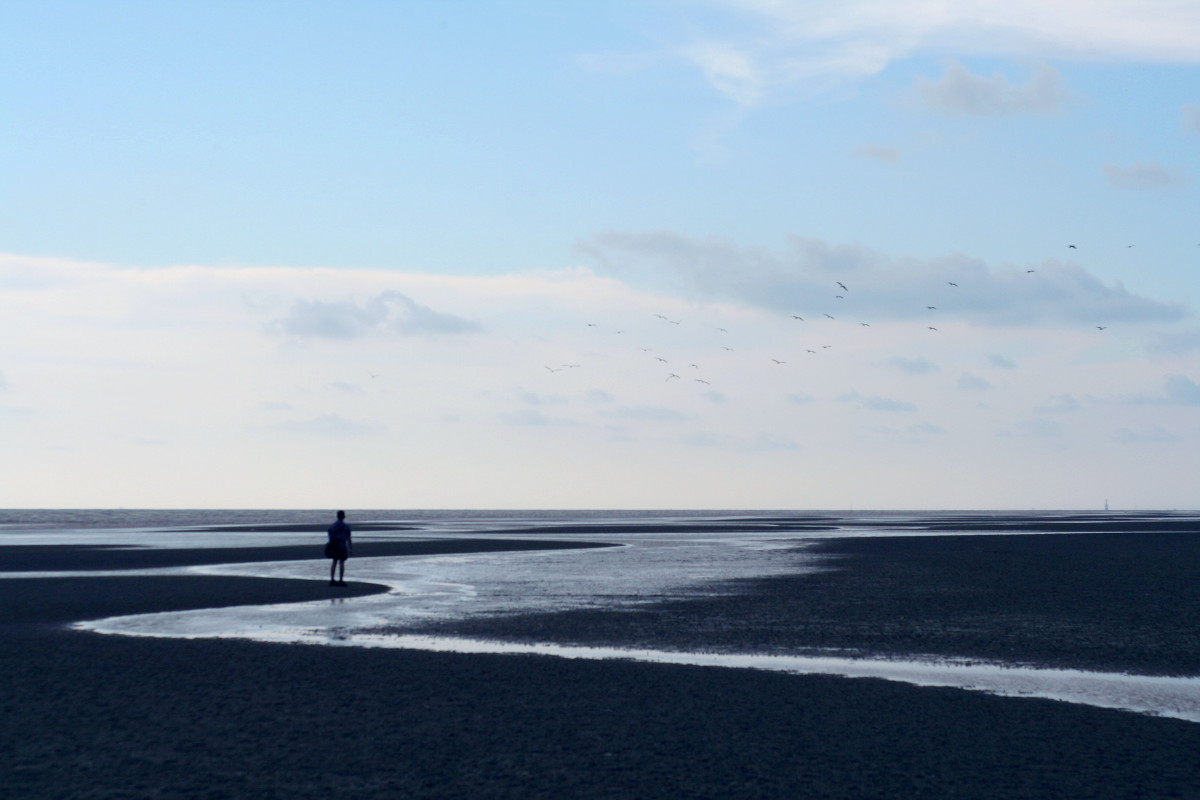 Walking further into the shallow shorefront, the landscape somehow changed to a destitute grey and blue, with the skeletons of dead mangrove trees punctuating the sand-swept panorama. It was beautiful and surreal — the expanse of nature, with flocks of sandpipers whirling around, following the movement of the wind. Strips of water flowed into eroded pathways in the sand, creating silvery snaking shapes reflecting the sky as the tides changed. Sandwiched between the earth and the sky, we couldn't have been more removed from the reality of the city's concrete and steel.

6pm: Tanjung Sepat town — finally! — located just moments away from Pantai Cunang. It felt quite "new villagey". We made a stop at Qingren Qiao, a gift shop surrounded by kitschy decor items and amusing structures which serve as touristic photo ops (twin towers made out of liquor jars, anyone?).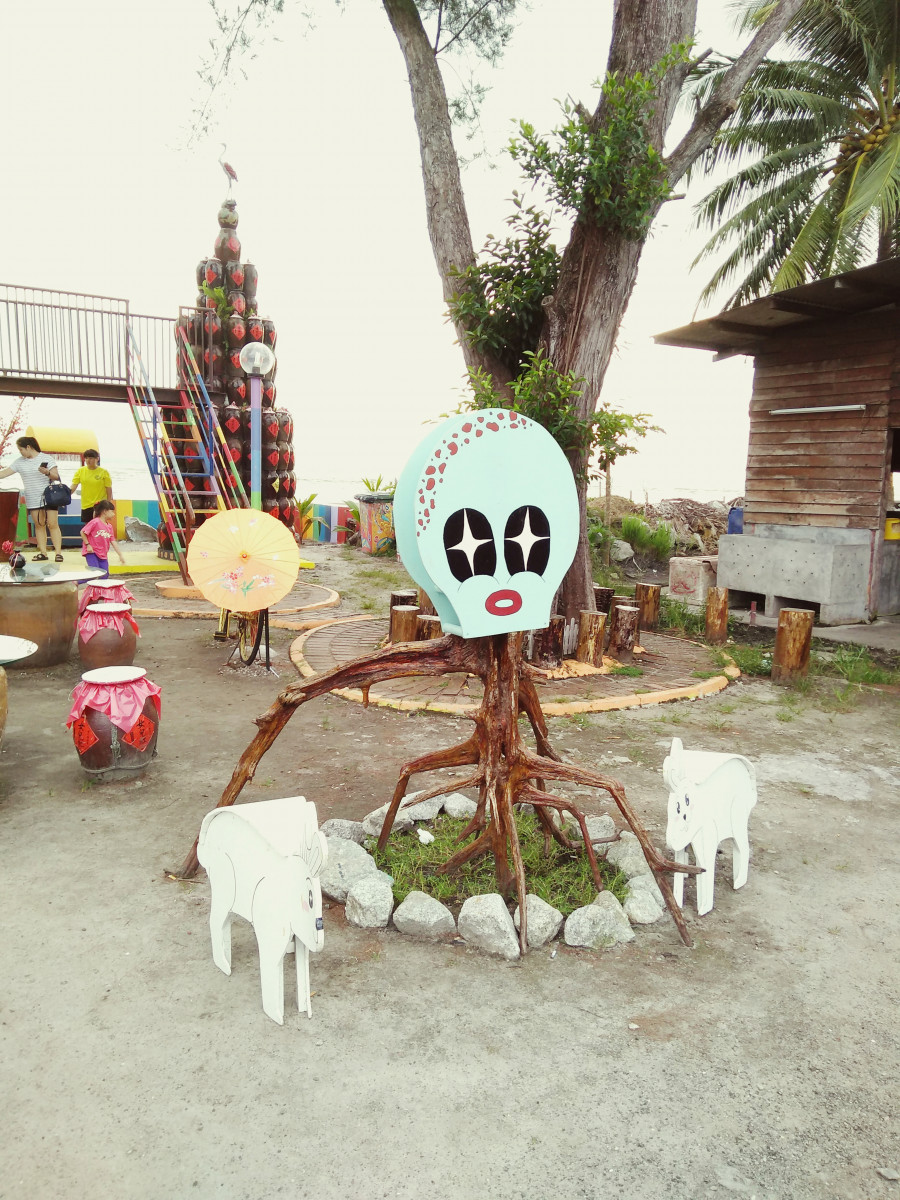 The shop specialised in local snacks and produce from the sea — fish maw and dried seafood being popular options. We stocked up on condiments, dried shrimp and anchovies, much fresher and better value than in KL. The shop and kitschy area was a remnant of the once popular but now collapsed tourist landmark, labelled the "Lover's Bridge", which is now rebuilt nearby as a jetty. Apparently there is a popular tourist stop called Memory Lane nearby, with near-exact George Town mural rip-offs and another branch of the same gift shop, but we decided to skip it for sunset views on the jetty instead.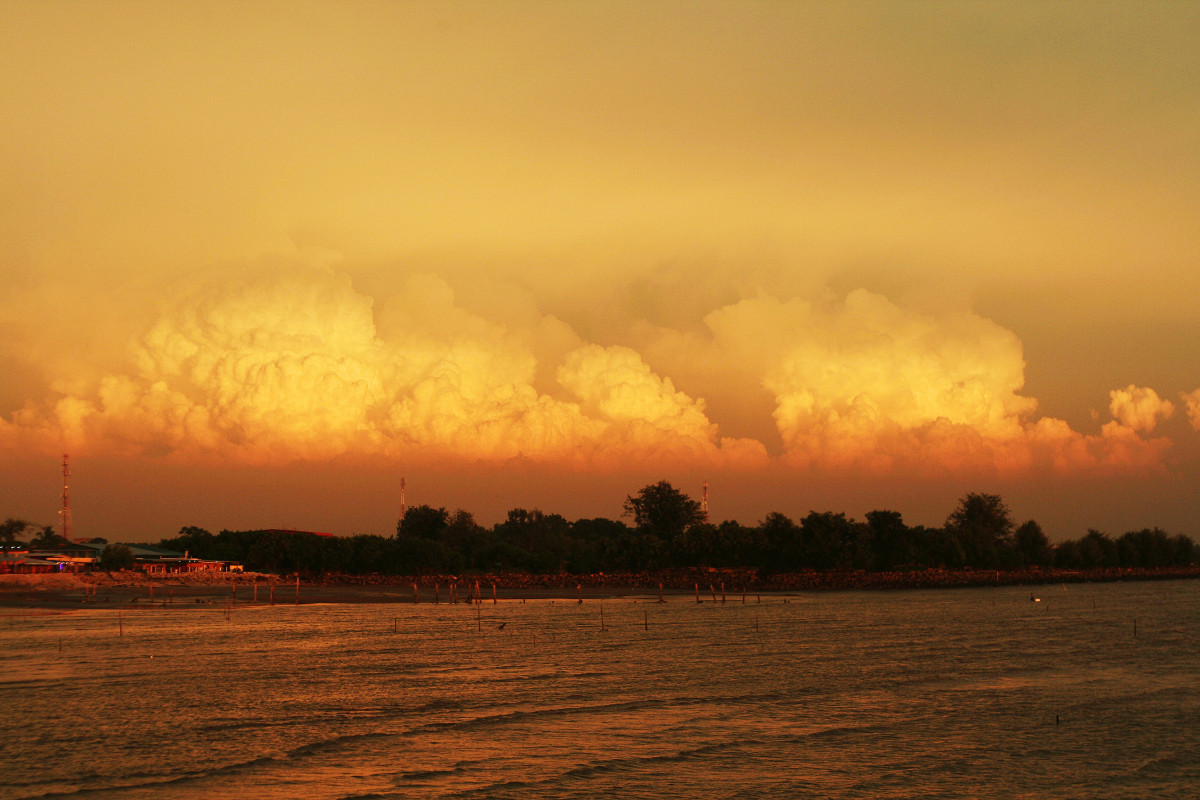 7pm: The new "Lover's Bridge", a long concrete jetty lined with lamp posts, was bustling with activity. Holding a very concentrated passion fruit juice sold by an auntie at the entrance to the jetty (at a discount, as it was "late"), we walked out into the waves. The skies were a gorgeous crimson and the breeze strong. A flying macaw took that moment to surprise and dazzle. It belonged to a local resident who takes it out for flights the same way you would walk your dog.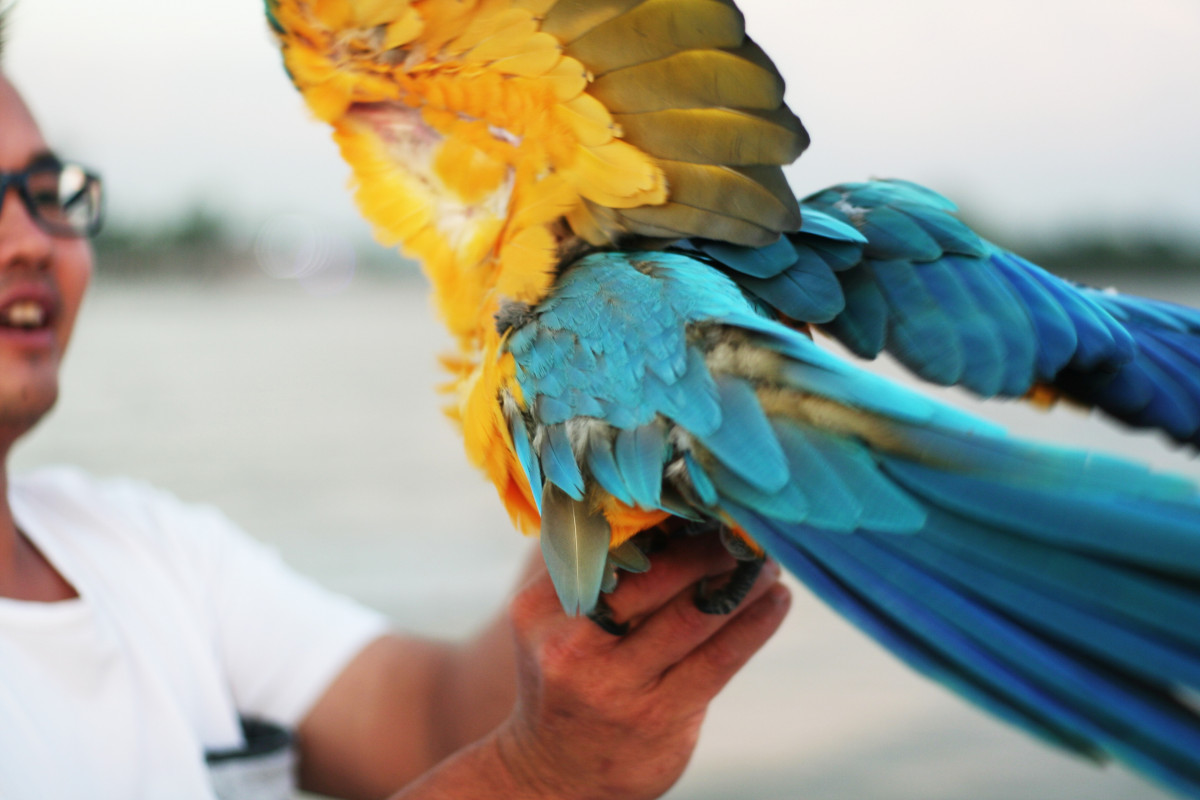 Some people dangled fishing rods. Many just wanted to enjoy the stiff breeze, smiling for selfies. It was an uplifting moment for all.
8pm: For dinner, there seemed to be numerous seafood restaurants available but we opted to go to one recommended by the cashier at the gift shop, Asam Batu Laut Restaurant. Those who prefer dining to a view of the ocean could opt to arrive here earlier or come for lunch. The restaurant, like many in the area, specialised in shellfish, molluscs and of course fish from the Tanjung Sepat waters. The menu was halal. Non-halal options are also aplenty within the town itself — a restaurant that came recommended several times was Tanjung Sepat Ocean Seafood.
After dinner, we drove back to town and slept it off at Gano Homestay.
DAY TWO
12:30pm: We woke late after sleeping in — it was that sort of a holiday. By the time we stepped out, it was already noon. Time for claypot bak kut teh (with seafood ingredients!) at Ah Hock Bak Kut Teh — a Tanjung Sepat speciality. Food may run out before noon, so get there early or call beforehand, we were told (they open from 7am until sold out). Chunks of Spanish mackerel and a generous serving of unpeeled prawns were served with the usual porky slices and herbal broth, and tasted scrumptious.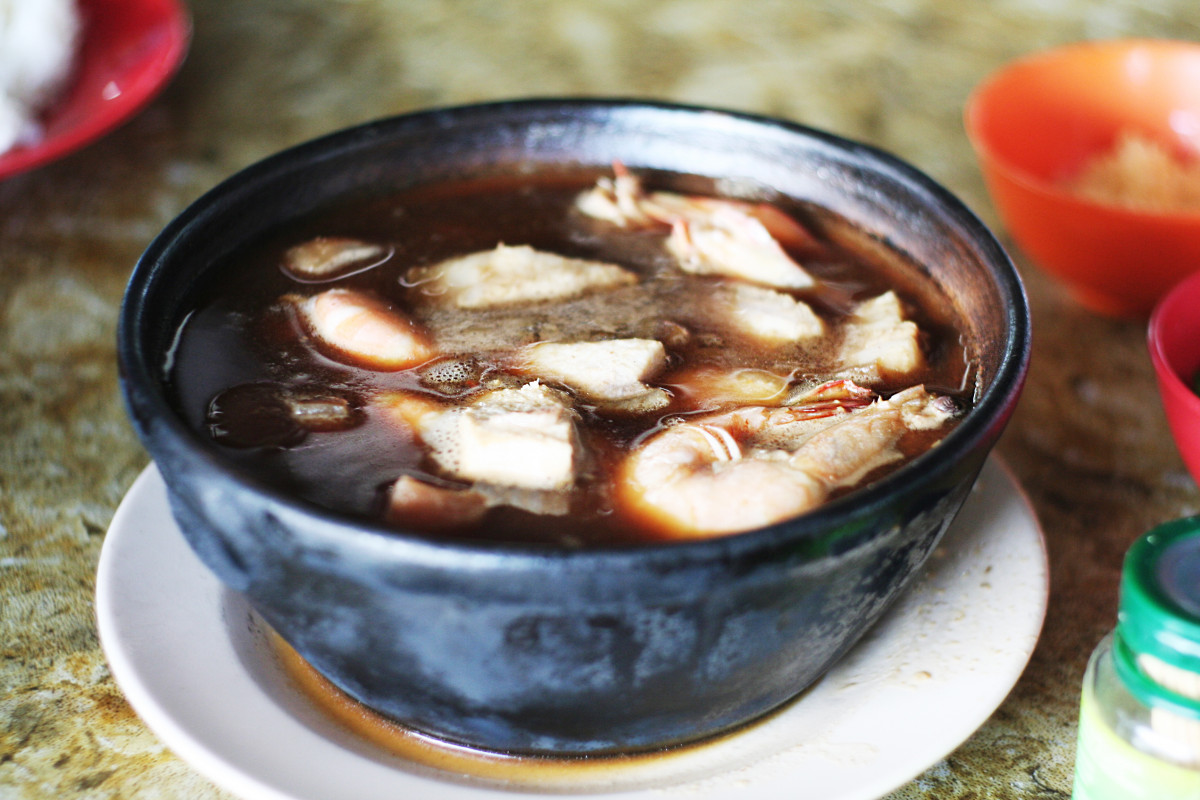 We explored the streets after the meal and were taken by the old-school small town atmosphere. Not many signs of tourists, though there were vendors offering colourful yam-sweet potato crisps and other snacks tinged with nostalgia.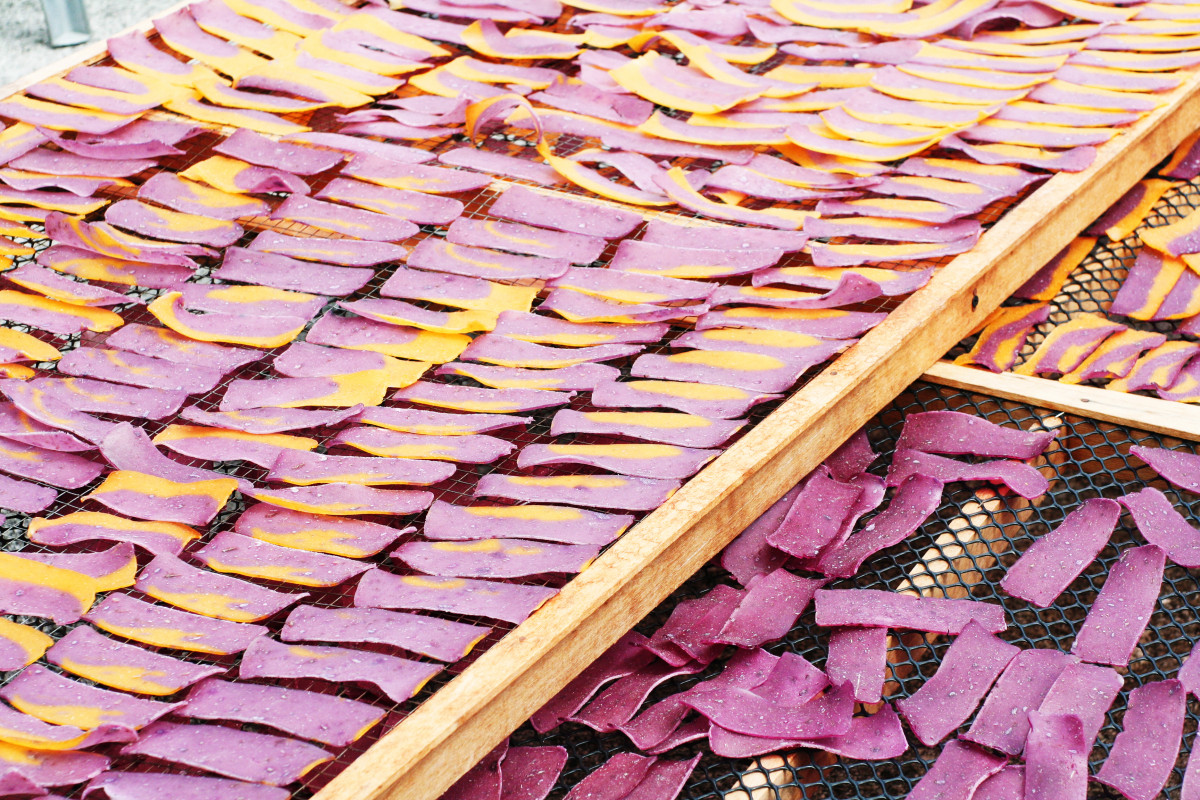 2pm: Next, we patronised the casual looking Vietnam Kopitiam for drip coffee and bread with kaya. The owners — a man and his Vietnamese wife, were very welcoming and chatty. Don't expect "cafe interiors" — this is a no-fuss, homey establishment that would make you feel like you have reverted back to the old days of afternoon siestas at your late grandfather's wooden and zinc-roofed home.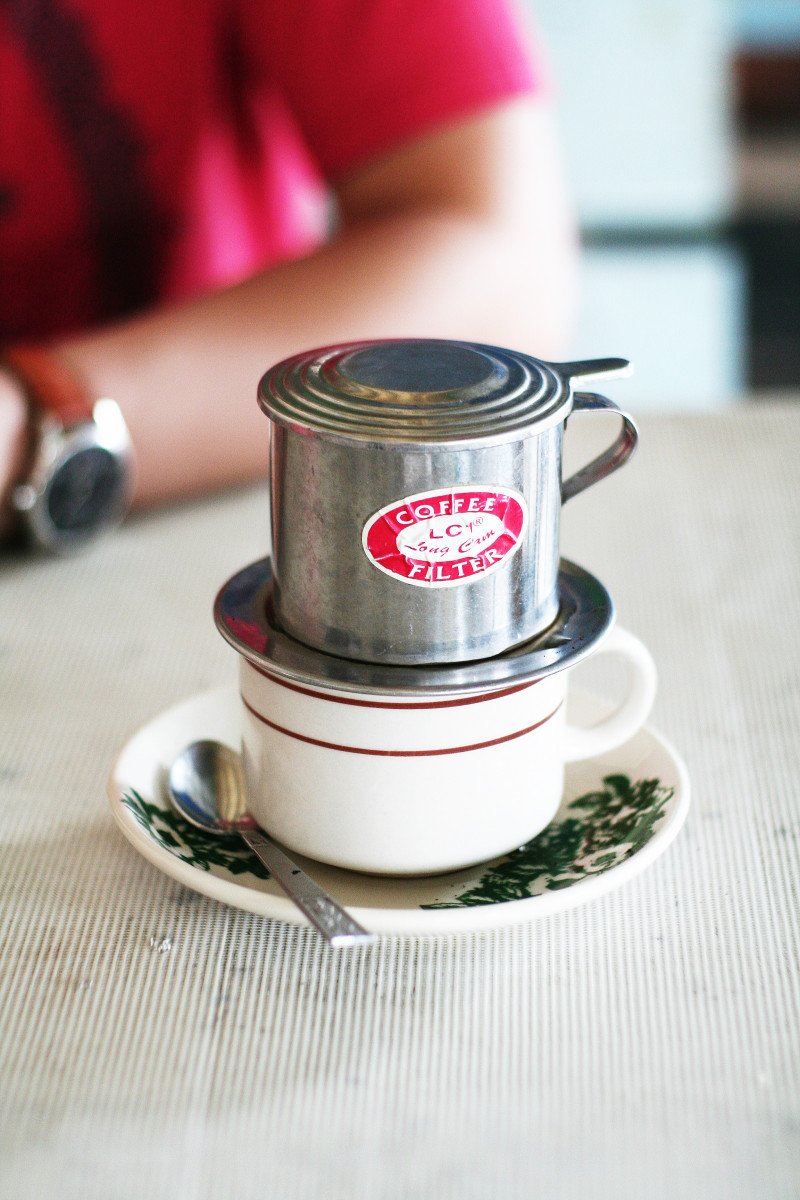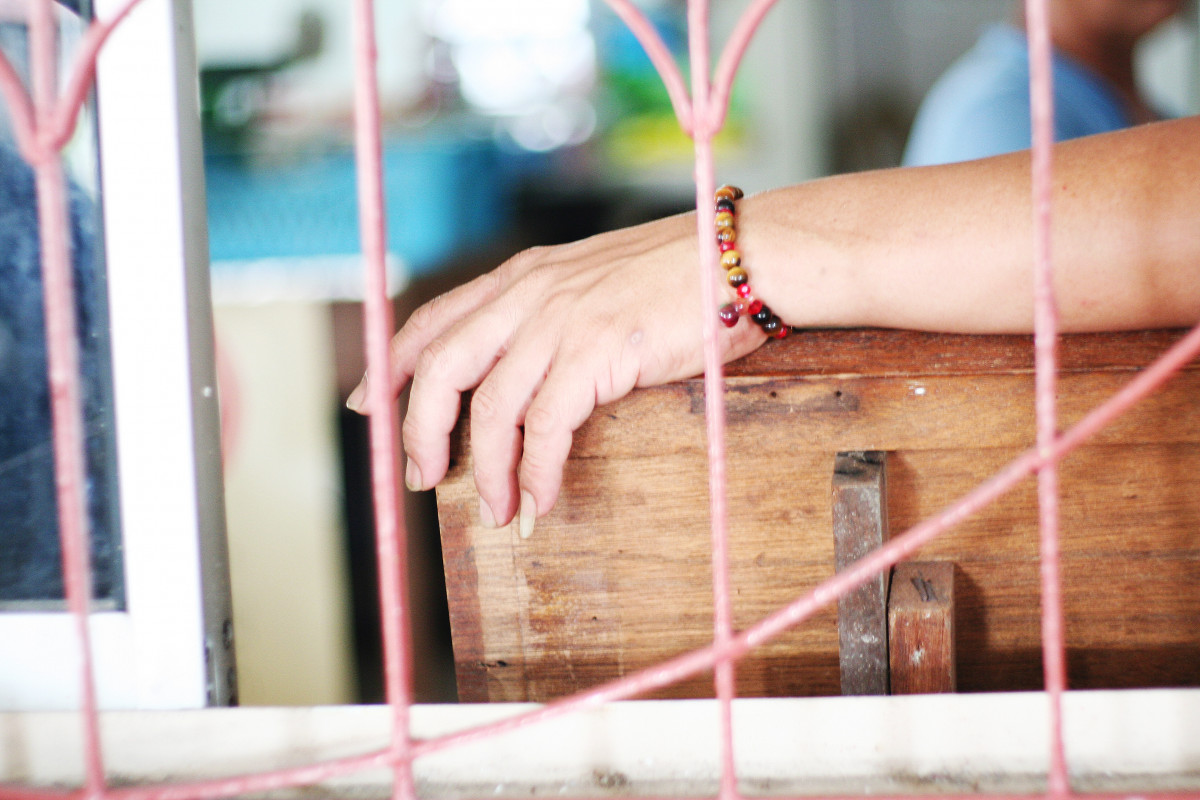 3pm: We decided to try the pau, supposedly a famed snack, at Hai Yew Heng Pau. It was okok only. The charming aspect, however, was that we could view the workers making fresh paus within the shop proximity in gregarious auntie fashion.
3:30pm: We visited Lee's Cocoa, a local chocolatier that we just stumbled upon whilst exploring beyond the more popular streets. The shop was almost like an office showcasing wares, with a little seating area for guests who want to savour desserts like gluten-free chocolate cake or bubble tea. The owner explained that the products were made with cocoa beans sourced from his family's five-acre garden, the only remaining cocoa plantation in Tanjung Sepat. We left with a pack of unsweetened raw cocoa nibs (rm17.90/100g — crunchy and bitter) and 75% dark chocolate (rm18.90/100g — their best seller).
4:30pm: Time to leave, but not before one last bout of shopping, this time at Gano Farm (our homestay) itself. I am almost certain that this is a pitstop for tour groups who need to stock up on mushroom-based ointments and health supplements — things like black lingzhi mushroom or herbal rubs. The retail space was huge and well stocked but we were more interested in the chiller display that sold Gano Farm-grown mushrooms and fungi — monkey head, oyster and wood ear fungus to name a few.
We then headed back to KL, disregarding our FOMO (fear of missing out), for there were many other things to experience here, including dragon fruit plantations and an agro-tourism centre, but this trip had already been fruitful. We set off, armed with not only snacks, condiments and a happy tummy but also a newfound perspective of Malaysia's undiscovered and hidden coastal landscape.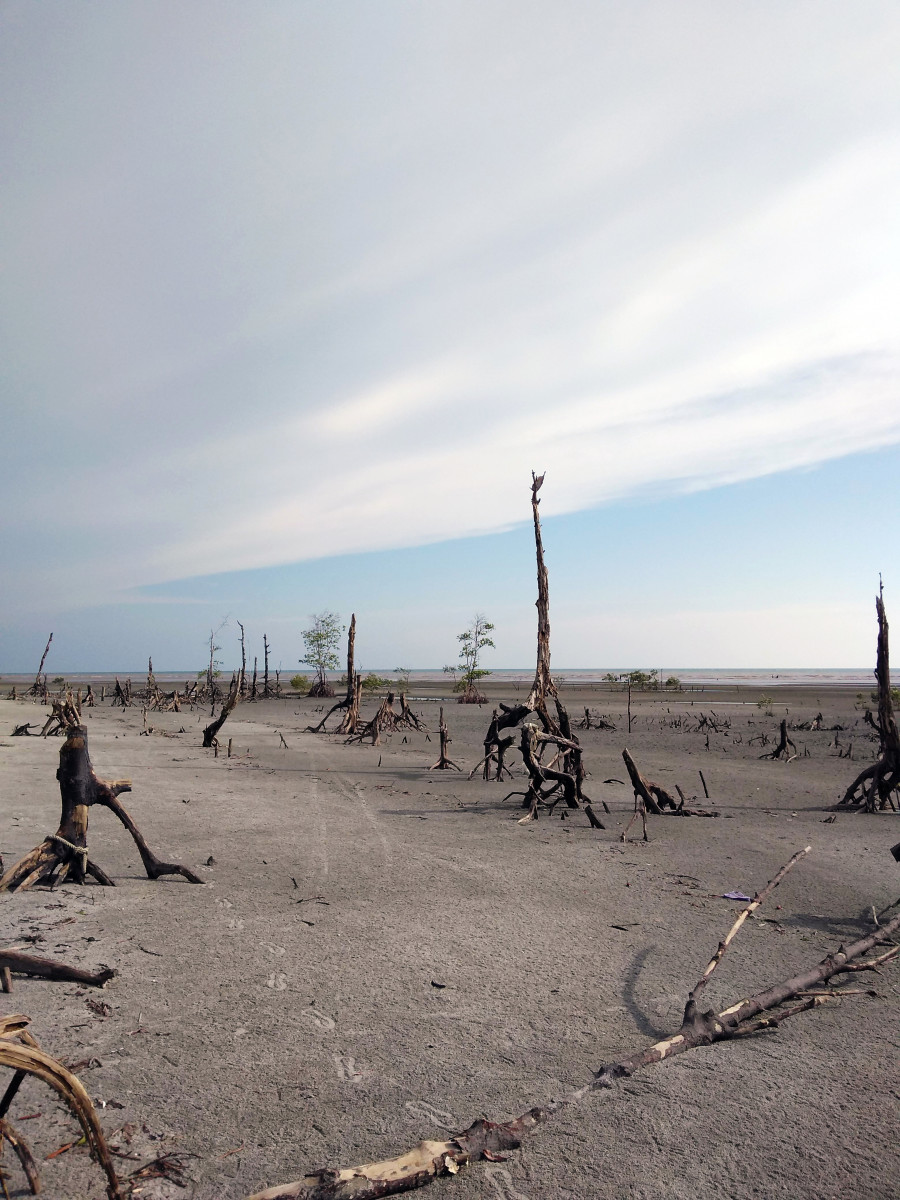 DIRECTORY
Ah Hock Seafood Bak Kut Teh
2260, 7, Jalan Besar,
Pekan Tanjung Sepat,
42800 Tanjung Sepat,
Selangor
T: +6019 606 6288
Asam Batu Laut Restaurant
Kampung Batu Lapan,
Tanjong Sepat, Selangor
T: +6019 384 4362
Gano Farm
Lot 700, Jalan Laut Membiru,
Taman Pelangi, 42800
Tanjung Sepat, Selangor
T: +603 3197 5600
E:[email protected]
www.ganofarm.com
Lee's Cocoa
13, Medan Selera Lorong 3,
42800 Tanjung Sepat,
Selangor
T: +6019 214 1698
www.leescocoa.com
Pau Hai Yew Heng
405, Jalan Besar,
42800 Tanjong Sepat,
Selangor
T: +603 3197 4144
Qingren Qiao Local
Products Shop
Jalan Senangin 1,
Tanjung Sepat,
Selangor, Malaysia
T: +603 3197 5594
This report is part of the "Weekend Escapades" segment in Live! 2020.
This story first appeared in Live! 2020 magazine. Download your copy of the magazine here.