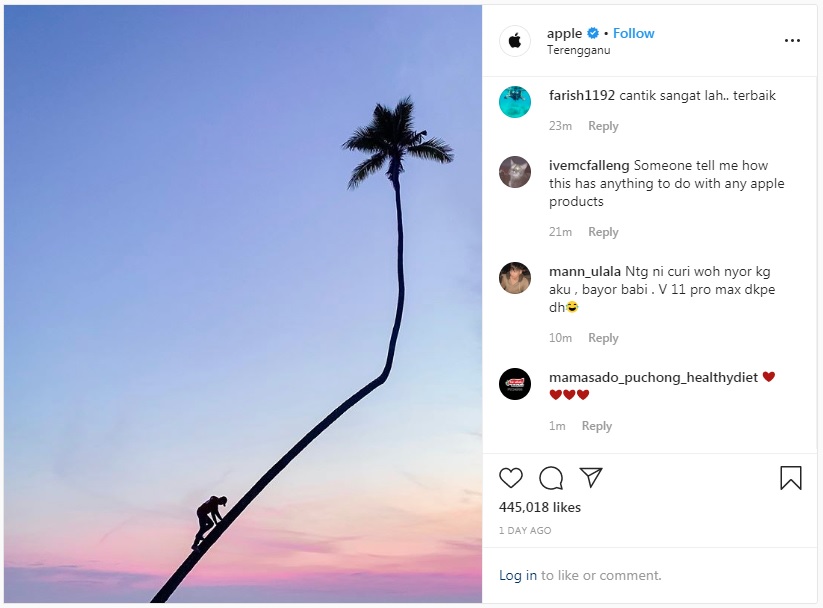 PETALING JAYA (Jan 17): American multinational technology company Apple's official Instagram account shared a picture taken by local policeman Azmeer Iskandar yesterday.
The picture of a man climbing a coconut tree at a beach in Terengganu at dawn has received over 445,000 likes on the company's account as of noon today.
Many Malaysians, especially those from Terengganu, reacted by expressing their pride at seeing the picture being showcased on the account, which has more than 21 million followers.
According to The Star, the 28-year-old Azmeer who is based in Terengganu was excited by the post and said he shot the image with an iPhone XR.
"Before I went to bed last night, I got an Instagram notification from Apple. But I ignored it because I wanted to sleep. When I woke up, I was surprised to see that my photo has been shared by Apple and that it now has over 300,000 likes," he said.
Azmeer said the picture was taken at a beach in Rusila Marang and posted on his Instagram account under the handle @aazmeeriskndr in August 2019.