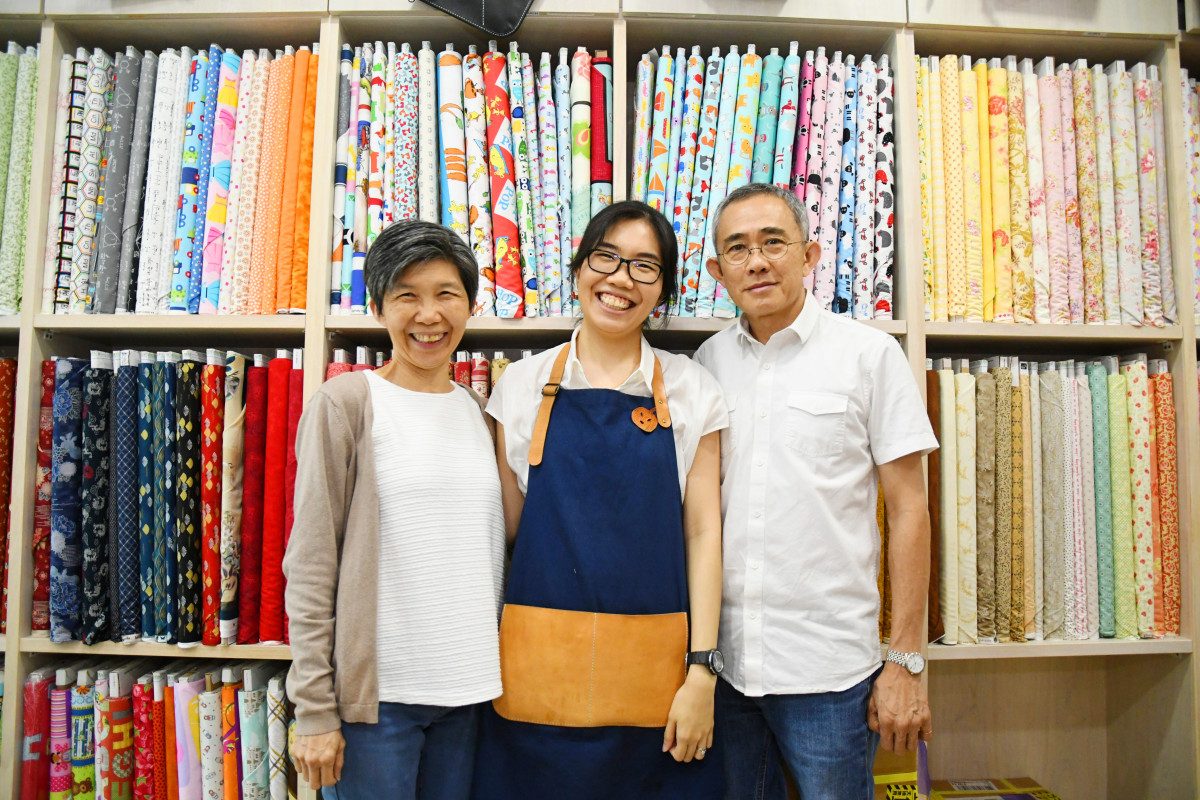 We are not short of things but sometimes, we just crave things that bring us pleasure. Instead of scratching your head for gift ideas, why not learn some new skills and make your gifts more meaningful by crafting them yourself?
Yes, it involves more time and effort but handmade gifts make it more personal and valuable to the recipient.
Here to help you do it yourself is a little handicraft shop cum workshop in the bustling SS2 commercial centre in Petaling Jaya, along the same row as popular hangouts and eateries such as Uncle Don's, Go Thai and Chatto tea bar.
Yee Button is more than a shop selling craft tools and materials — it is also where one can bring to life the patterns and colours in our imagination and help stressed-out urbanites relax and have a little fun doing something beyond our normal jobs.
The shop started off selling sewing supplies like needles and thread, buttons, fabrics and pattern books for tailors, but soon expanded to serve other handicraft hobbyists.
Yee Button is founded and managed by David Yee and wife Sabrina Leong while eldest daughter Carmen is a talented leather crafter who conducts leather craft workshops at Yee Button.
"There is a rising number of people who appreciate handmade items because they find DIY handicrafts make for one-of-a-kind meaningful gifts because the maker is thinking of the loved one during the crafting process," says Carmen.
"Generally handmade things are more durable than off-the-shelf products too," she adds.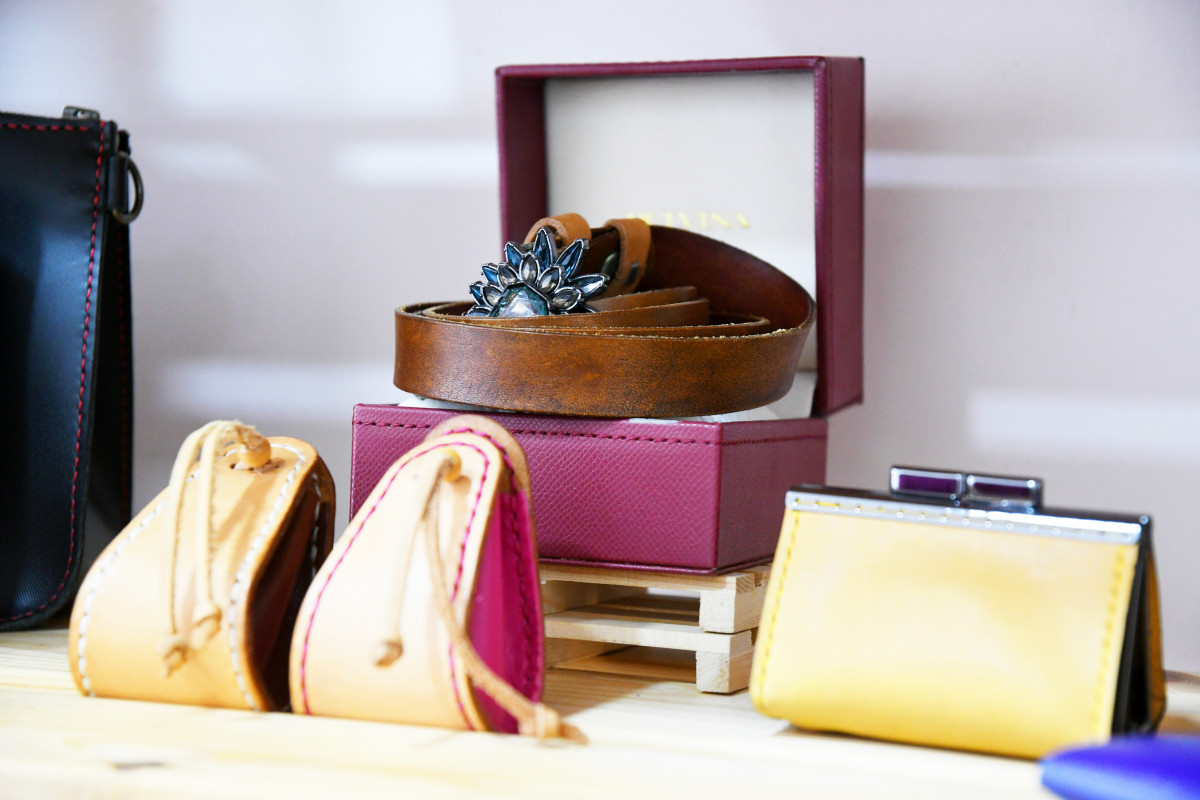 Both men and women join in the varied handicraft classes held regularly at the shop. Men are especially drawn to making leather items such as name card cases, passport holders, wallets or purses while the more skillful ones make larger items such as bags with various compartments.
Besides gifting and own-use, some just find handcrafting therapeutic and an effective way to release stress.
"Embroidery and leather items require patience as the work needs to be completed using stitches, and after a while, the stitching process helps to calm their minds. The sense of achievement at the end of it also brings joy and satisfaction — this is an invaluable experience," offers Carmen.
For David, running such a niche business has been rewarding and is never boring.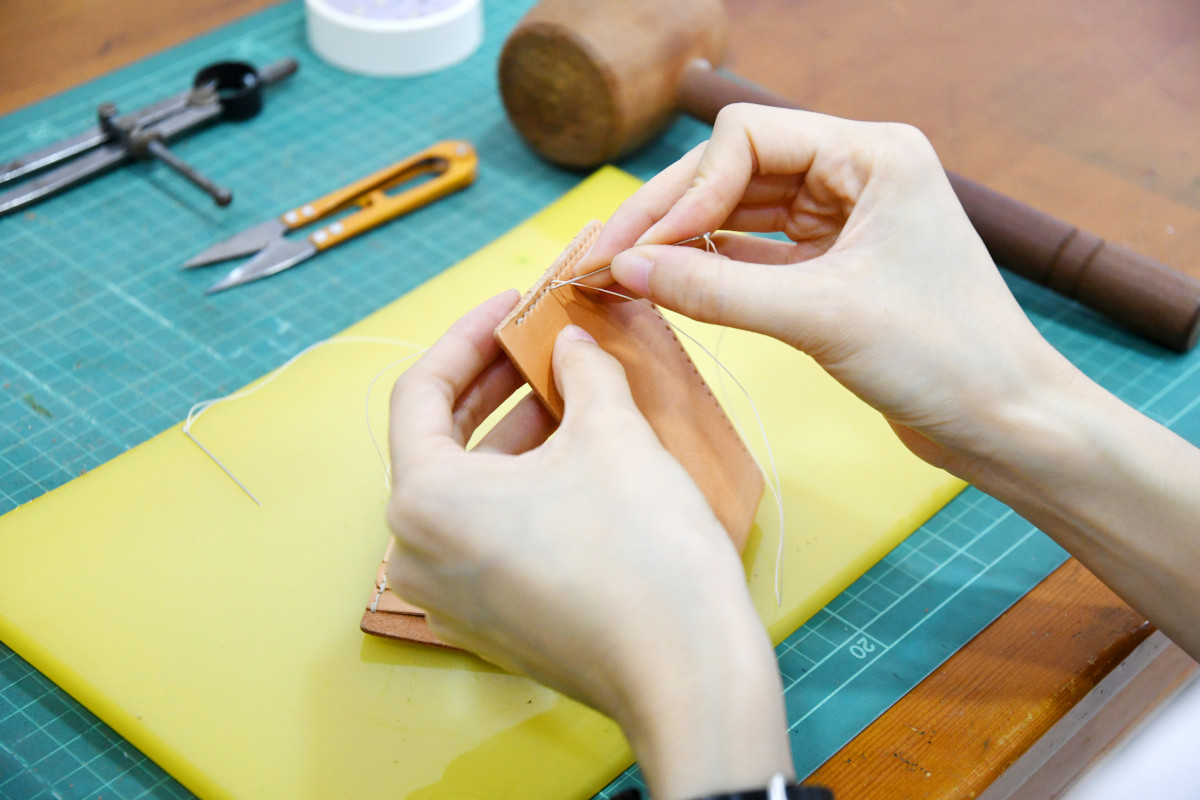 "A hobby hype won't last long as people's interest change every few years, like the smocked clothing fad in 2003 and the DIY cloth bag which was popular in early 2010, but have now faded out. But this is why the handicraft industry remains fun and interesting as new gift ideas keep popping up. This is also what attracts people to handicrafts," he says.
Currently in trend are embroidery, leather items, UV-cure resin accessories and quilting. Classes available at Yee Button are priced from rm70 to rm700 (four-day quilting course). There are also easy-to-do DIY kits available for sale at the shop.

Yee Button Sdn Bhd
169, Jalan SS2/24,
SS2, 47300 Petaling Jaya,
Selangor
T: +603 7877 0072
FB: @yeebutton.sdnbhd
This story first appeared in Live! 2020 magazine. Download your copy of the magazine here.