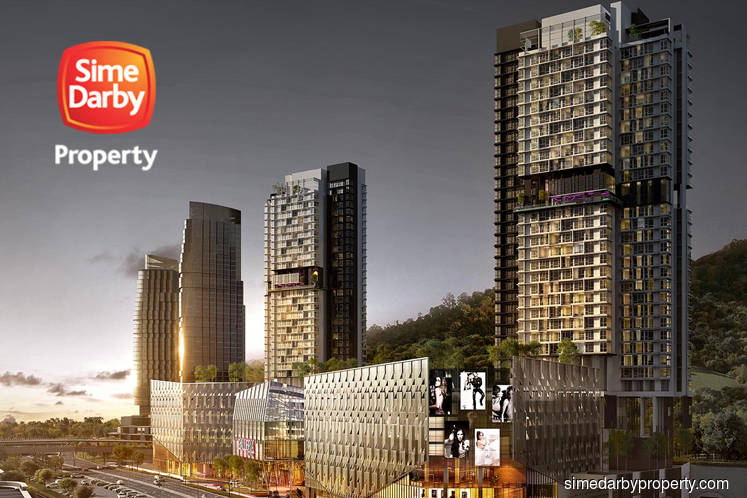 Sime Darby Property Bhd recently completed the sale of two parcels of prime land in Kuala Lumpur and Penang, and now they have placed an office building in Ara Damansara, Selangor, up for sale.
The two aforementioned parcels is believed to have fetched Sime Property RM60 million, while the assets in Ara Damansara are said to be worth RM200 million.
The Edge reports that a Sime Property spokesperson confirm the completion of the sale of both parcels, but did not mention the details of the price and buyer.
While the deal is completed, details are not public knowledge at present, as the value is below the required threshold for public disclosure.
Bids were invited for the lands, one located in the upscale U-Thant area near the US Embassy in Kuala Lumpur, and the other in the affluent area of Pulau Tikus in Penang, in 2018. Tender closed on Aug 29, 2018. The parcels of land were considered non-core to the group.
The publication reports that Sime Property said the parcels "do not come under the company's key development focus, given their small size. The parcels are intended for residential use and proceeds from the monetisation exercise will be used for the company's future developments in key growth areas".
The publication has uncovered that the U-Thant parcel (of 1.16 acres) was sold for R33.33 million to Kuching-based Paramount Oracle Sdn Bhd.
The buyer for the 1.71-acre Penang parcel is, however, unclear, though the publication cites a source who says the buyer is a mid-size developer. The market value of the land in Sime Property's listing prospectus released in November 2017 is an estimated RM37 million.
KTS Group controls Paramount Oracle. KTS Group is managed by Datuk Henry Lau Lee Kong, Stephen Lau Lee Kiong and Temenggong Datuk Vincent Lau Lee Ming.
Companies Commission of Malaysia's website reveals that Paramount Oracle is owned by KTS Properties & Construction Sdn Bhd (70%), and Haminas Enterprise Sdn Bhd (30%).
The spokesperson also confirmed that Sime Property is calling for bids on the office block and parking lots in Ara Damansara.
"Sime Darby Brunsfield Holdings Sdn Bhd, a 60% subsidiary of Sime Darby Property and the developer of Oasis Corporate Park, is planning to unlock the value of its development from the disposal of Block F through an open tender," the Sime Darby Spokesperson said. Closing date for tender is March 13.
"Oasis Corporate Park, which opened in 2015, is a thriving residential, commercial and retail development in Petaling Jaya that benefits from excellent connectivity and its strategic location in the mature township of Ara Damansara," the spokesperson said.
The building is a freehold property, is 12 storeys high and fronts Jalan Lapangan Terbang Subang.
Its net lettable area if 177,000 sq ft. The publication reports that the building may be worth RM100 million.
Read the full report in this week's The Edge Malaysia