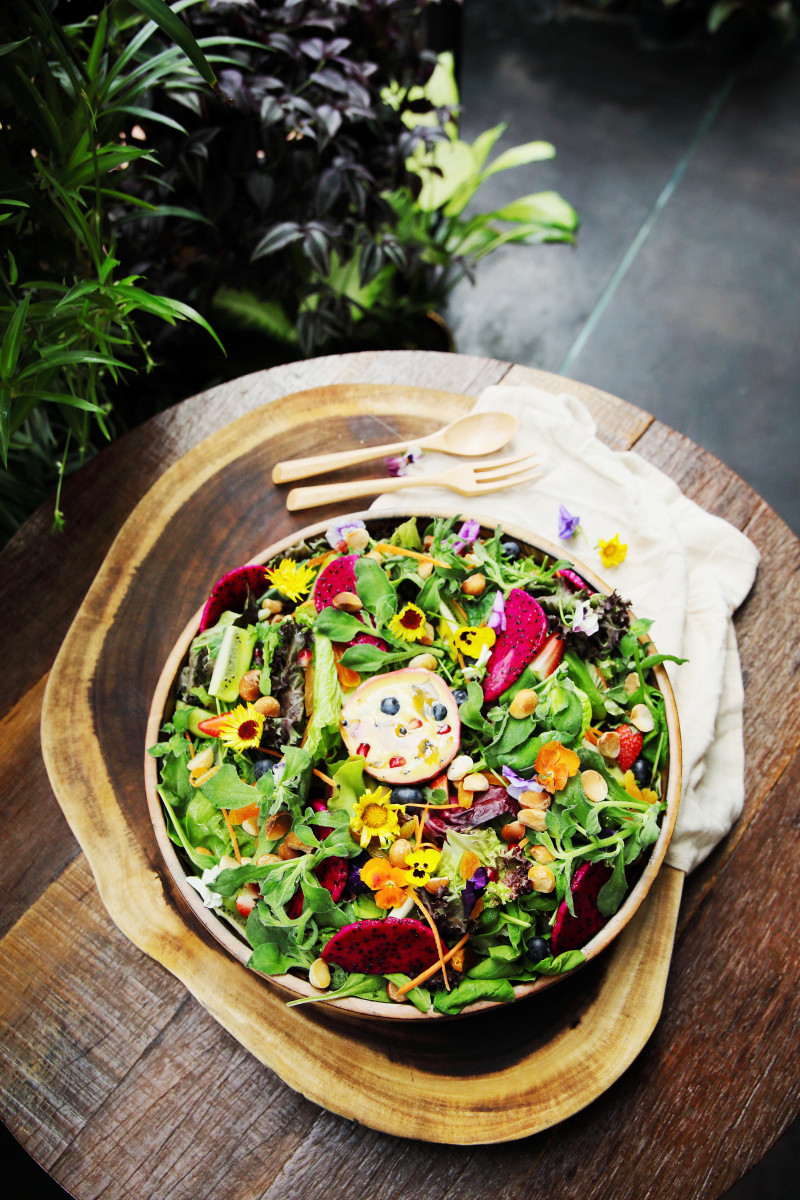 A hybrid dining concept — a farm-to-table restaurant, a lounge, a private event venue and an urban farming laboratory — The Farm Foodcraft is all about getting back to the roots of good living, which stems from good food, good values and good people.
Siew Ching, the owner and operator speaks passionately about what she does, "The farm-to-table concept isn't some new-age, hipster idea; it's what our parents and their parents before them did before everything became centred on convenience and speed.
"What we want to be able to show people is that if you can, for instance, get tomatoes fresh off the vine, or herbs harvested directly from a living plant, why would you want to have something that's bottled and refrigerated? It's not just about taste; eating right and eating fresh just do wonders for your well-being.
"The goal is to return to how our parents and grandparents were connected to the food they obtained and nourished themselves with, as a form of self-care.
"We want people to be conscious about where their food comes from, and to see the value of using ingredients nurtured and grown locally.
"It's about rebuilding our connection with food, with nature and with the world around us, so that we can gain a deeper appreciation of how important it is to care for our surroundings — and by extension, ourselves."
At The Farm Foodcraft, fresh flavours are served up with local flair. Ingredients and produce, some of which are cultivated in and harvested directly from their urban farming lab, are brought straight to your table. Every recipe is crafted with local flair and a fresh twist, and is therefore familiar, yet unexpected.
Classic international recipes are brought to life, and enriched with local ingredients, tastes and textures.
"At first glance, our Crab Risotto looks like the classic Italian dish," says Siew Ching.
The creamy risotto is sauteed with mushrooms and capsicum, then crowned with a crunchy, deep-fried soft shell crab. "It's when you dig into the generous dollops of house-made XO sauce that your tastebuds are ignited and delighted; it adds a deep Asian texture that both complements and enhances the rich flavours."
Their Happy Harvest is simple, but is one of their signature dishes for a good reason; all the fresh seasonal greens used in it are harvested from their urban farming lab, then tossed with ice plants, mixed berries and homemade honey passion fruit dressing.
Meanwhile, Lala Land is a local take on the classic spaghetti vongole, using local lala clams and spicy, aromatic Bentong ginger to create a concoction that's part Italian, part Chinese, and all delicious.
"In many ways, the way we think of and consume our food has gone awry, and the farm-to-table movement is a course-correction for the better, a return to a simpler, better time.
"The Farm Foodcraft isn't just a restaurant, but a responsible member of the community. We want to play a part in bringing a better quality of nutrition to the people around the area, while also raising awareness on the importance of eating fresher and eating better, of becoming food secure, of reducing wastage, and generally of consuming responsibly.
"We want to demonstrate that eating well translates to living well, and that a better understanding and appreciation for food can lead to a fundamental shift in how we see ourselves, our society and our environment."

The Farm Foodcraft
Unit G-1 & G-2 The Sphere,
Jalan Kerinchi, Bangsar South City,
59200 Kuala Lumpur
T: +603 2242 0964
E: [email protected]
FB: @thefarmfoodcraft
This report is part of the "As Fresh As It Gets" segment in Live! 2020.
This story first appeared in Live! 2020 magazine. Download your copy of the magazine here.