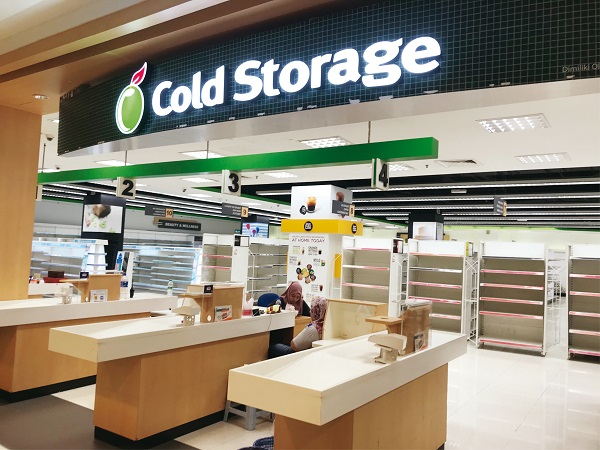 PETALING JAYA (Feb 1): GCH Retail (M) Sdn Bhd, which operates Giant, Cold Storage, Mercato and Jason's branded hypermarkets and supermarkets, will exit Sabah and Sarawak within the next couple of months as part of the reorganisation of its operations, The Edge Malaysia reported today.
According to The Edge Malaysia, the retailer is transitioning its outlets in Sabah and Sarawak to established local players instead of closing them down as it did in the peninsula.
A GCH Retail spokesman told The Edge Malaysia, "In Sabah and Sarawak, we are in the process of transitioning all our stores to well-established local retailers who will preserve these stores for the good of our customers in the long term. This change has also presented new opportunities for team members, with many being hired by the new owners.
"We have consulted with the appropriate officials and ministries to ensure we have proceeded with this transition in the most efficient way possible, with the least impact to our customers and team members, whom we will take care of as these changes take place."
The Edge Malaysia said one of the local players identified to take over the Giant stores is Bataras Sdn Bhd.
The spokesman added that health and beauty stores, which operate under the Guardian name, will continue to operate. "This transition of our food stores [supermarkets and hypermarkets] to local ownerships does not affect our health and beauty business. Guardian stores are performing well in Sabah and Sarawak and we continue to invest in them in serving the people there.
"We firmly believe this is the right transition for our food stores. We have every confidence that the business, and the people in it, will thrive under the new ownership. We are deeply grateful to local community, our customers and all our team members for their years of hard work and service."
According to The Edge Malaysia, GCH, which is part of Hong Kong's Dairy Farm International Holdings Ltd (DFI), is the only foreign hypermarket operator that has ventured into Sabah and Sarawak.
Read the full report in this week's The Edge Malaysia