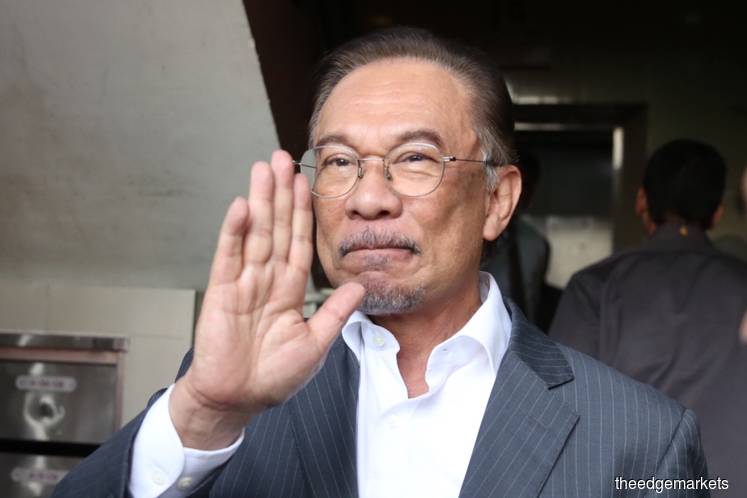 KUALA LUMPUR (Feb 26): PKR President Datuk Seri Anwar Ibrahim contends that the statutory declarations (SDs) signed by multiple members of parliament (MPs) purportedly to support Tun Dr Mahathir Mohamad as prime minister are no longer relevant as the Yang di-Pertuan Agong will only consider the nominated individual conveyed personally by MPs during separate meetings with them at the Istana Negara.
"The King is giving the space for all possibilities, meaning that the SDs can be considered irrelevant," he told the media waiting outside his private resident here.
He hinted that the MPs who signed the SDs may have nominated a different person to the Agong.
When asked if he has the numbers to support his bid to form the government, Anwar said, "That is the prerogative of the King. We are not supposed to play with numbers.
"Alhamdulillah, thank God. I am always patient and confident."
Anwar, together with his wife former deputy prime minister Datuk Seri Dr Wan Azizah Wan Ismail, is believed to be heading to the PKR headquarters now. The media has been informed that Pakatan Harapan will hold a press conference there at 4.30pm.
Click here to see industrial property for rent in Kuala Lumpur.