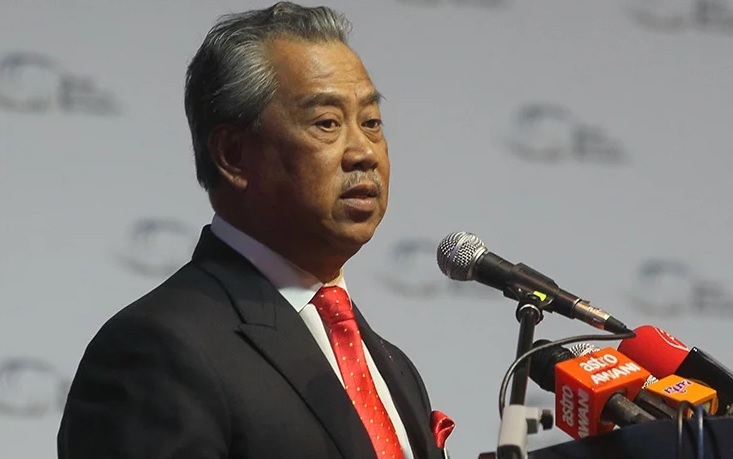 KUALA LUMPUR (Feb 28): After retracting its support for Tun Dr Mahathir Mohamad as Prime Minister candidate, the Muafakat Nasional coalition — comprising Umno and PAS — have now pledged their support for Parti Pribumi Bersatu Malaysia president Tan Sri Muhyiddin Yassin for the top government post.
"Umno (with 39 MPs) and PAS (with 18 MPs) as the Muafakat Nasional coalition have agreed to nominate Tan Sri Muhyiddin Yassin, Pagoh MP (Bersatu) as the 8th prime minister for the consideration of the Duli Yang Maha Mulia Seri Paduka Baginda Yang Di-Pertuan Agong," the two parties said in a joint statement this afternoon.
Coupled with the support of 36 lawmakers from Bersatu announced earlier today, this brings the number of MPs backing the former Home Minister to 93, which is just 19 seats short of the 112 simple majority.
The statement did not include other Barisan Nasional component parties namely MIC and MCA, each with one and two MPs respectively.
Gabungan Parti Sarawak, which holds 18 seats, is understood to be backing Muhyiddin and is expected to announce its support.
The Pakatan Harapan coalition meanwhile nominated PKR president Datuk Seri Anwar Ibrahim for the premiership. The coalition controls 92 seats in the Dewan Rakyat.