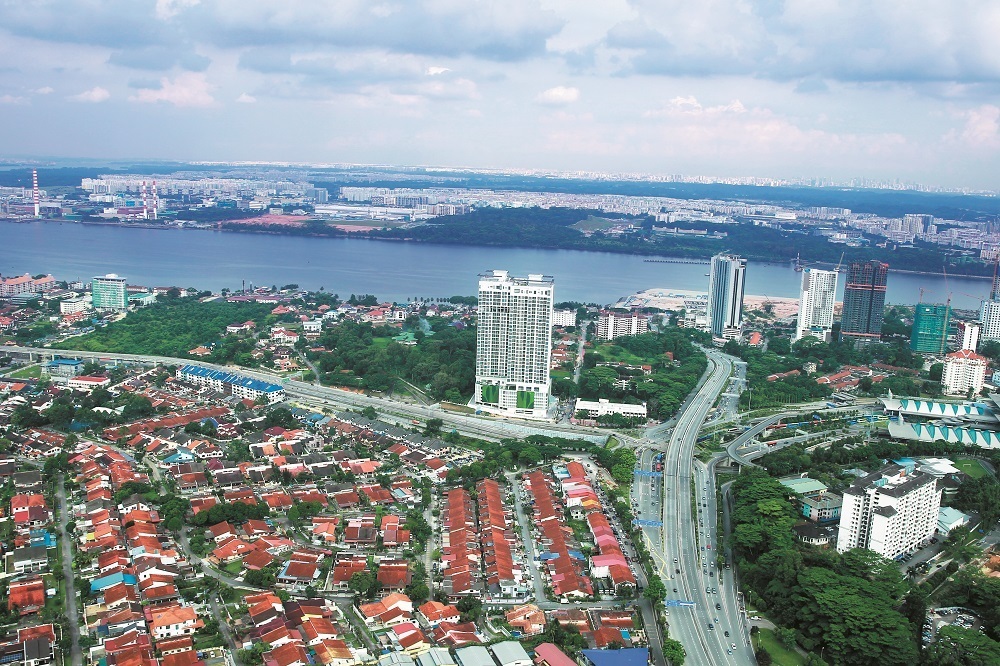 PETALING JAYA (April 30): Residential property transactions in the state of Johor saw an uptick in 2019. According to the Valuation and Property Services Department's (JPPH) 2019 Property Market Report, the residential sector in c had recorded 28,904 transactions worth RM10.12 billion last year - an increase of 7.5% in volume and 15.3% in value from 2018.
Read also
Housing loan applications and approvals surged in 2019
KL residential transactions up 1.1% in 2019
Primary market sales improved amid fewer new launches
Sharp rise in Selangor serviced apartment overhang
MAH: Scheduled hotel openings for this year postponed
Demand for warehouses up but industrial overhang continues to rise
Serviced apartment prices under pressure as supply surges
Penang reduced serviced apartment overhang by 50% in 2019
JPPH noted in the report that the Johor property segment improved as the market had gradually absorbed the unsold completed units or overhangs in the state.
The primary residential market also saw the launch of 9,711 units, up by 4.5% as compared to 9,294 units recorded in 2018.
Similarly, sales performance of the new launches was better at 47.5% (2018: 45.5%). The state's residential overhang also saw a positive trend as the market gradually absorbed unsold completed units resulting in a decline of 7.2% to 5,627 units from 6,066 units in 2018.
Notably, unsold under construction units had increased 13% to 10,392 units but unsold not constructed units had reduced significantly by 91.9% to only 104 units from 1,291 units in 2018.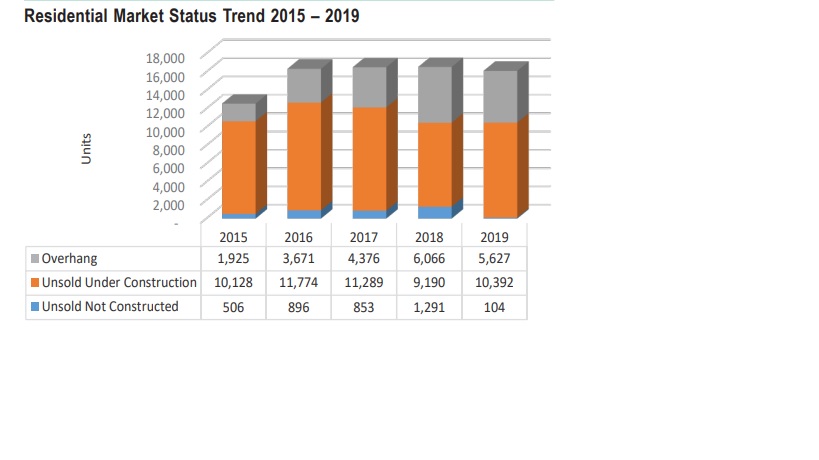 However, in the commercial property sub segment, there were 12,710 overhang serviced apartments/ SOHOs worth RM11.81 billion in 2019, a substantial hike of 54.9% in volume and 80.7% in value from the previous year (2018: 8,204 units worth RM6.53 billion). On the other hand, unsold under construction serviced apartments/ SOHOs declined by 36.9% to 11,579 units (2018: 18,357 units).
It is worth noting that the completions in serviced apartments / SOHOs in Johor had more than doubled to 18,015 units in 2019.
As at end 2019, there were 81,989 existing serviced apartment/ SOHO units in the state with another 24,695 units in incoming supply and 61,915 units in planned supply.
Interestingly, the average occupancy rate of shopping complexes in Johor had also improved to 75.3% from 71.7% in 2018 while the average occupancy rate of purpose-built offices contracted to 71.2% (2018: 75.9%).
EdgeProp Malaysia will be hosting a virtual Fireside Chat titled "The Malaysian property market picked up in 2019! Could this be its last hurrah?" through Facebook Live on May 1 at 2pm.
Join us for more insights from Rehda president Datuk Soam Heng Choon, Rehda vice-president and Selangor branch chairman Zulkifly Garib and Rehda Johor branch chairman Datuk Steve Chong Yoon on the market outlook post-MCO!
Stay calm. Stay at home. Keep updated on the latest news at www.EdgeProp.my #stayathome #flattenthecurve