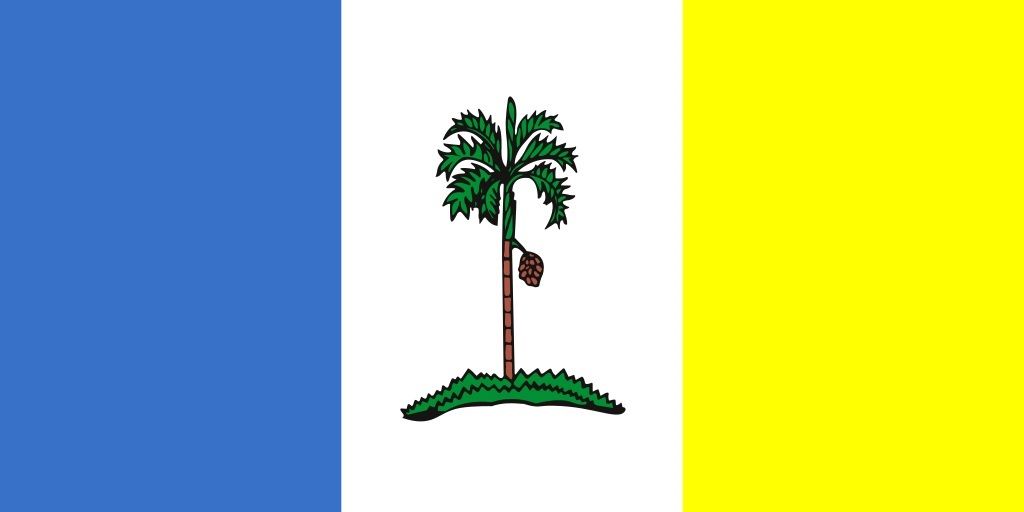 PETALING JAYA (April 30): The number of Penang's serviced apartment/SOHO overhang units has decreased by 51.1% in volume and 23.7% in value in 2019, according to the 2019 Property Market Report released by the Valuation and Property Services Department (JPPH) yesterday.
Read also
Housing loan applications and approvals surged in 2019
KL residential transactions up 1.1% in 2019
Primary market sales improved amid fewer new launches
Sharp rise in Selangor serviced apartment overhang
MAH: Scheduled hotel openings for this year postponed
Demand for warehouses up but industrial overhang continues to rise
Johor residential property transactions grew in 2019
Serviced apartment prices under pressure as supply surges

The overhang situation in the serviced apartment / SOHO sub-segment in Penang saw marked improvement last year, with only 69 overhang units worth RM91.31 million recorded in 2019 compared with 141 units worth RM119.61 million in 2019.
However, the number of unsold under construction serviced apartment / SOHO units increased by 48.7% to 1,575 units while there were no unsold not constructed units in 2019.
As at end-2019, there were 5,933 existing serviced apartment/ SOHO units in Penang with another 7,207 units in incoming supply and 9,008 units in planned supply.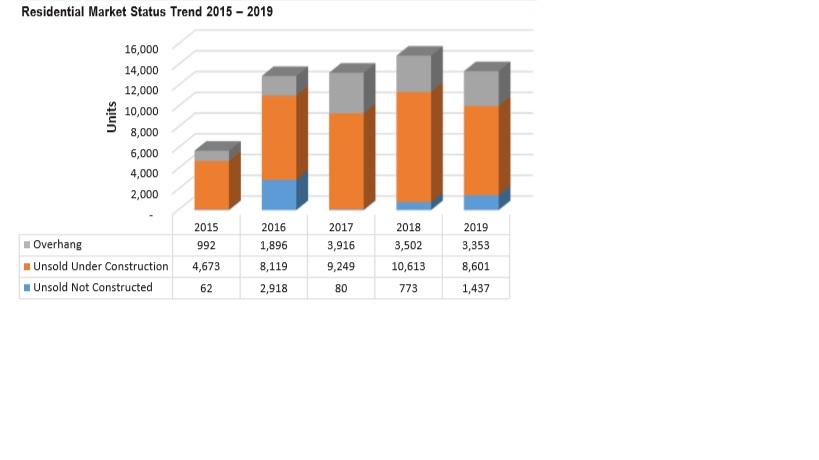 Overall, the residential property sub-sector in Penang performed slightly better in 2019, with 12,718 transactions worth of RM4.96 billion, indicating a marginal increase of 1.3% in volume from 2018. Total transaction value, however, decreased by 9.2% (12,551 transactions worth RM5.47 billion in 2018).
Residential overhang units were down 4.2% to 3,353 units from 3,502 in 2018.
The downtrend was also seen in the number of unsold under construction units in Penang, which was at 8,601 last year or a decline of 18.9% from 10,613 units in 2018.
However, unsold not constructed units almost doubled in number at 1,437 units, an increase of 85.8% from 773 units in 2018.
Meanwhile, the occupancy rate of shopping complexes in Penang was sustained at 73.8% although annual space take-up declined to 73,031 sq m from 82,600 sq m in 2018. The office space segment also recorded a decline in occupancy rate to 82.2% from 84.0% in 2018 while in terms of take-up, 19,405 sq m of space was taken up compared with 27,230 sq m recorded in 2018.
EdgeProp Malaysia will be hosting a virtual Fireside Chat titled "The Malaysian property market picked up in 2019! Could this be its last hurrah?" through Facebook Live on May 1 at 2pm.
Join us for more insights from Rehda president Datuk Soam Heng Choon, Rehda vice-president and Selangor branch chairman Zulkifly Garib and Rehda Johor branch chairman Datuk Steve Chong Yoon on the market outlook post-MCO!
Stay calm. Stay at home. Keep updated on the latest news at www.EdgeProp.my #stayathome #flattenthecurve