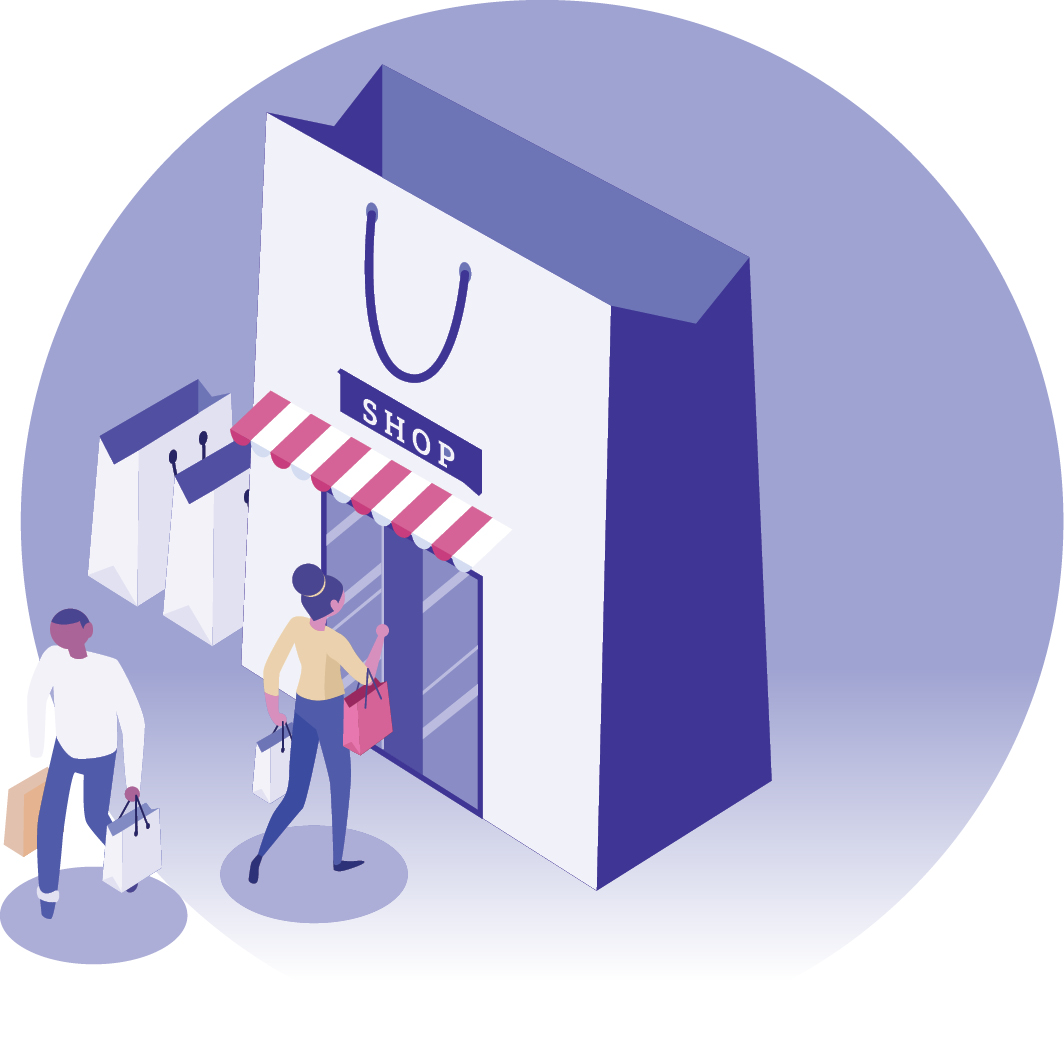 The once-crowded shopping centres in the country lie quiet and almost empty as most business operations have been halted since the start of the Movement Control Order (MCO) period on March 18. The recent easing of the MCO into a Conditional MCO effective May 4 allows most mall tenants to operate with adherence to strict preventive measures in place.
Missed the live sessions? Check them out here
Will Malls Be Empty In The New Normal?​
Will the Malaysian property sector survive this mother of all crises?
Live Fireside Chat on Undervalued Properties
But the battle against the highly-contagious pandemic is not likely to end in the near term. Even after the MCO is fully lifted, how would malls in Malaysia fare?
At the EdgeProp.my Facebook Live Fireside Chat on April 24 titled "Will malls be empty in the new normal?" three prominent mall operators dive into what would likely to come next for the mall industry. They also shared how malls are adapting to the new normal.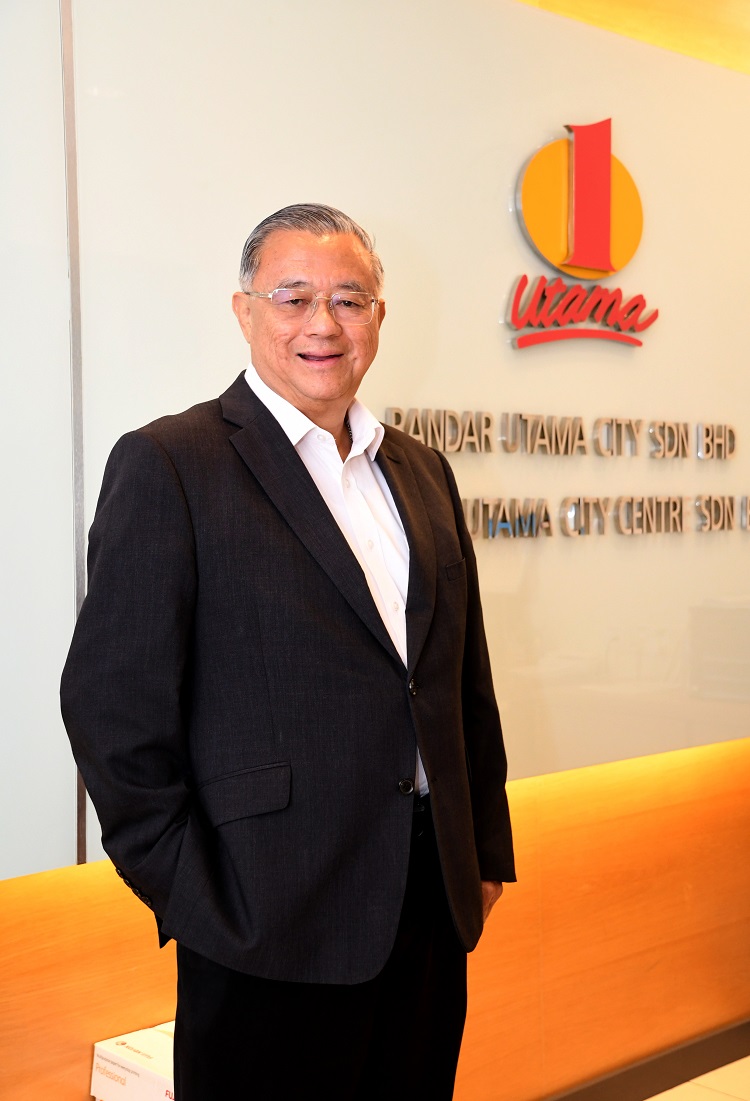 The mall operators were president of the Malaysia Shopping Malls Association (PPKM) and 1 Utama Shopping Centre director Tan Sri Teo Chiang Kok, KIP Group of Companies CEO Valerie Ong and Sunway Malls and Theme Parks CEO HC Chan. The session was moderated by EdgeProp Malaysia managing director and editor-in-chief Au Foong Yee.
"It has not been that long ago when malls used to be part of my life, but the MCO has changed that.The Covid-19 has caused unthinkable physical, emotional, mental and economic impact. Retail is one of the sectors that have taken a big hit," Au said, setting the tone of the discussion.
Share the burden
Ong said it is even more crucial now for mall landlords and their tenants to work as a team and share ideas and strategies to overcome this turbulent period.
"We do not want to push the burden onto our tenants. Shopping malls and tenants should share the burden so that it is not too much to bear on either party. This is very important especially for the next six months. We need to work as a team to revive the retail sector," she said, adding that it is important to create value for long- term partnership.
She cited for instance the tenants' role when a mall implements the online-to-offline strategy. "It will only be successful if tenants actively and proactively update their inventories and stock."
There is however, a silver lining of sorts from this event. Ong said the Covid-19 outbreak and MCO have had one positive impact on the management team – it has led them to review their cost in managing the malls. "We have learnt to run malls with even better cost-efficiency than before," she said. KIP Group operates several community-centric malls in Selangor, Johor and Melaka. Meanwhile, 1 Utama's Teo said PPKM has left it to its members to curate their own action plans including rental rebates, on a case-by-case, mall-by-mall basis to derive win-win situations with their varied tenants.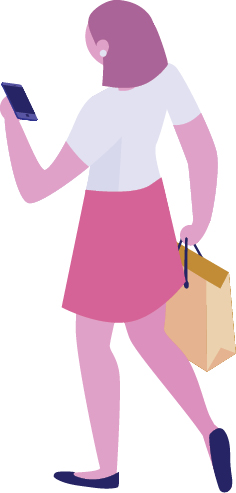 He highlighted that malls are constantly evolving to stay relevant, what more in response to such an unprecedented event. "It is about evolving all the time. It is a continuous process of changing along the way," he noted.
With many malls expecting to see higher vacancies in the coming months post-MCO, it is perhaps an opportunity to support local brands, he said.This, he added, could avoid homogeneity of brands seen in the malls today while helping local brands raise their presence.
Be innovative
Sunway Malls' Chan opined that malls will have to be innovative in the way they do business. "There will be a new normal and we all have to adapt to it. The future belongs to the brave and the bold and the ones who are innovative," he declared.
Anticipating a slow recovery, Sunway Malls has stepped up to help its tenants by allowing non-essential retailers an option to operate shorter hours post-MCO to facilitate better optimisation of their staff from two working shifts to one.
"This move will enable retailers to cut down their operating costs to help preserve cash flow for the next few months," he said, while pointing out that an estimated 35% of retailers' cost is for wages, while rental constitutes 15%.
"The expected savings is about 8% of the 35% which works out to about half a month's worth of rental savings," Chan explained. Essential retailers such as supermarkets, pharmacies, convenience stores and F&B outlets will operate as usual from 10am to 10pm.
Sunway Bhd on April 24 had also announced that it is tapping into the fintech space. Its unit Sunway Holdings is acquiring a 51% stake in credit reporting agency Credit Bureau Malaysia (CBM). The acquisition would facilitate the company's ambition of building a fintech ecosystem and securing a digital banking licence.
Chan hopes that this venture could help to provide more contactless and seamless experience to shoppers at Sunway Malls.
Revenge shopping
Whilst the next few months is expected to be a testing period for malls, Chan believes that signs of recovery could appear by end-2020 or early next year, depending on when the virus could be contained and the Malaysian economic situation.
He said with the pandemic impacting the whole economy, disposable income in shoppers' pockets will be less but the malls will recover alongside the recovery of spending power. "The process of recovery will come slowly and gradually, but surely," he stressed.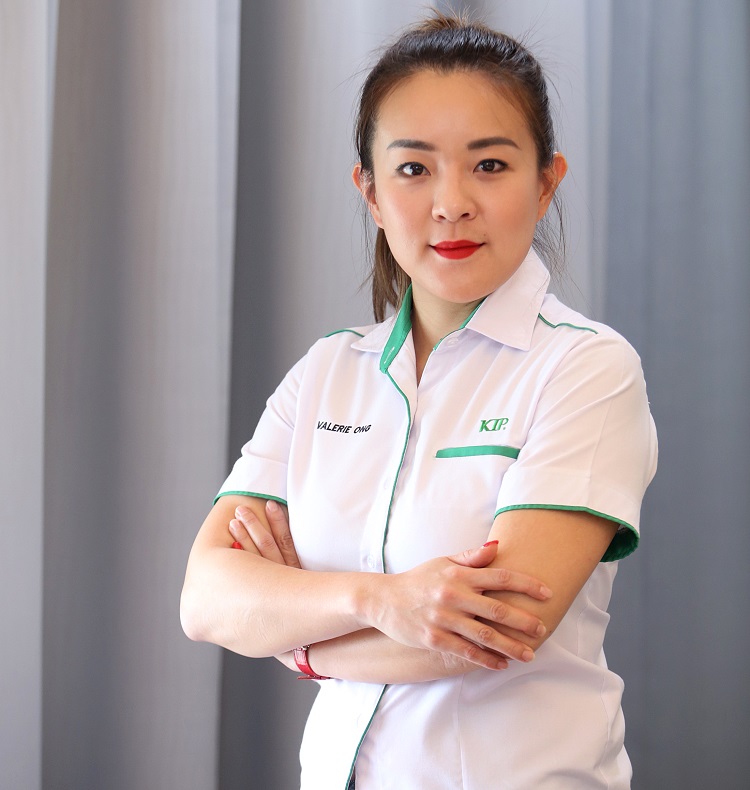 Certainly, it will take some time for shopping momentum to pick up again post-MCO. "There would be some lethargy as people have gotten used to sitting at home. But I am confident that people will return to the mall. After all, we are social animals. Moreover, there aremany things we would still like to touch and feel before we buy, and malls cater for that," said Teo.
He cited China's retail recovery for example. The country is seeing a "revenge shopping"trend where retail is being fuelled by pent-up demand after the country emerged from its Covid-19 lockdown.
In the aspects of safety and virus-preventive measures, Teo said technology today allows malls to keep their air quality clean while other measures such as sanitising and temperature-tracking are already being implemented at malls during the MCO.
However, he admitted that the longer the MCO is in place, the more "painful" it will be for mall operators and retailers and the longer it will take for the retail sector to recover.
Ong also believes that people will return to the malls simply because they offer an environment and an experience one cannot get by shopping from home. "It is the lifestyle experience that makes malls the heart and soul of the community. Hence, shoppers will eventually come back," she said.
Revival of mom-and-pop stores
Thanks to their accessibility and convenience to nearby residents, Ong observed that neighbourhood malls that are mostly occupied by shops providing essential products and services are less impacted by the pandemic, and will likely recover quicker compared to malls focusing on luxury offerings.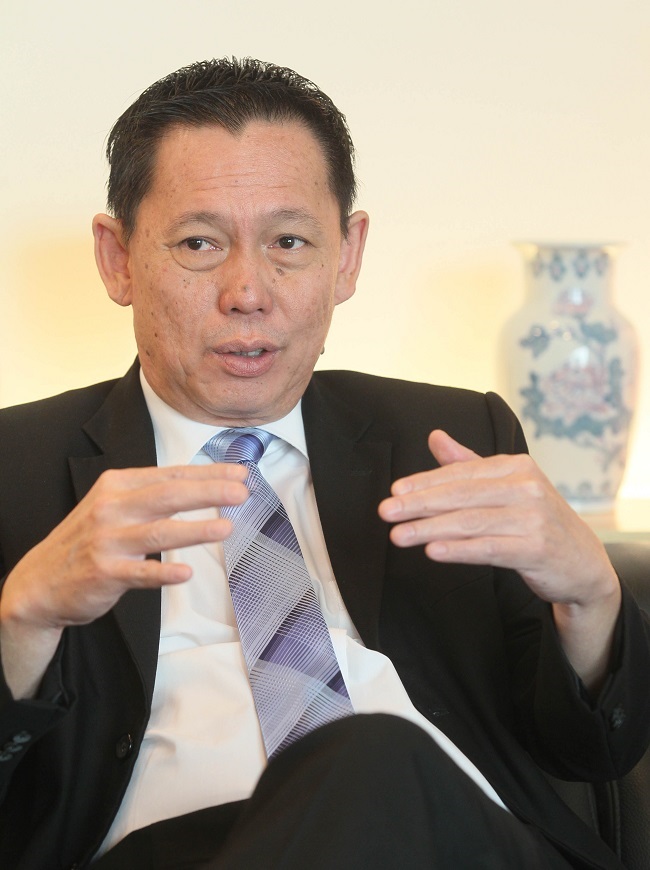 She also believes the traditional mom-and-pop stores selling groceries and essentials would also do relatively well in the next six months as they offer low-entry products and services, which match people's current needs and shrinking purchasing power.
Online and offline convergence
During the MCO, even more people have resorted to online shopping and this trend is expected to continue due to the heightened awareness on avoiding public places to prevent infections of the Covid-19 or any other virus.
Hence,Chan said the convergence of physical and online shopping will now be expedited by the pandemic. "Even before the pandemic, the online and offline shopping convergence has already been happening. But the MCO has speeded up the process. Such a convergence would provide a more wholesome experience to shoppers," he said.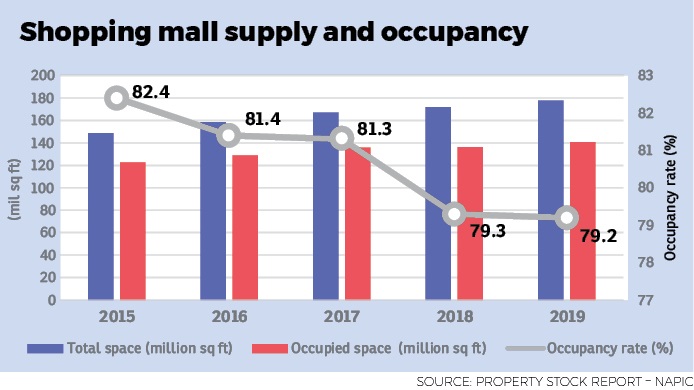 He added that by leveraging digital solutions, retailers could do business more effectively and efficiently. However, he concurred that the unique shopping experience offered by physical shopping malls could never be replaced by online shopping.
Teo also agreed that online shopping will complement physical shopping, instead of replacing the latter. "People in China are still going to brick-and-mortar shops even though they are so used to e-commerce. Even online retailer Alibaba Group is buying shopping centres to complement its e-commerce business," he highlighted, adding that physical stores will also need to find ways to adapt to online shopping.
Rethinking mall spaces
In line with lifestyle changes and the increase in online shopping, Ong said mall operators would need to rethink the purpose of physical shopping spaces in the future.
"Due to urbanisation, people are living in smaller spaces, and there is a great need of public spaces. Malls no longer only serve as a shopping space in the traditional sense but also for socialising. We need to consider whether there is a need to maximise net lettable space or would it be better to allocate more spaces for social activity and place-making," she said.
Think twice before building new malls

While mall owners lament the impact of the pandemic, there is no denying a number of malls in the country have already been quiet and with low occupancy, way before Covid-19 came to our shores.
According to data by the National Property Information Centre (Napic), as of 2019, Malaysia has a total of 1,036 shopping complexes housing about 177.66 million sq ft of net lettable space. The average mall occupancy rate stood at 79.2%.
Another 40 shopping complexes are under construction, and upon completion will add another 21 million sq ft of retail space to the market.
During the EdgeProp.my Facebook Live Fireside Chat on April 24 titled "Will malls be empty in the new normal?" Sunway Malls and Theme Parks CEO HC Chan said the Covid-19 pandemic should serve as an expensive lesson for developers "to think carefully before building any mall in future".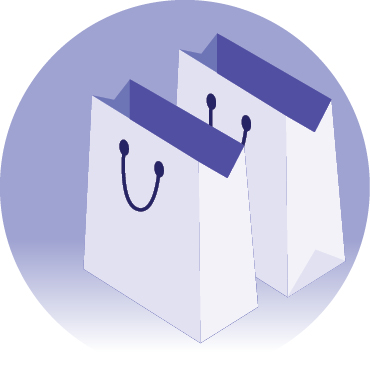 "Malls are very capital-intensive. What we can do now is to make the best out of the current malls that we have. Eventually, the market will find its equilibrium," Chan said.
The Fireside Chat also featured president of the Malaysia Shopping Malls Association (PPKM) and 1 Utama Shopping Centre director Tan Sri Teo Chiang Kok and KIP Group of Companies CEO Valerie Ong. The session was moderated by EdgeProp Malaysia managing director and editor-in-chief Au Foong Yee.
While there seems to be an oversupply of retail mall space in the country, Teo opined that there are hardly any new standalone or regional mall developments in the country anymore. Instead, most upcoming malls are usually a component of an integrated development.
"People are increasingly looking to live, work and play in the same place to cut commuting.As a component in an integrated development, future malls would be smaller," Teo noted.
Stay safe. Keep updated on the latest news at www.EdgeProp.my
This story first appeared in the EdgeProp.my pullout on May 8, 2020. You can access back issues here.