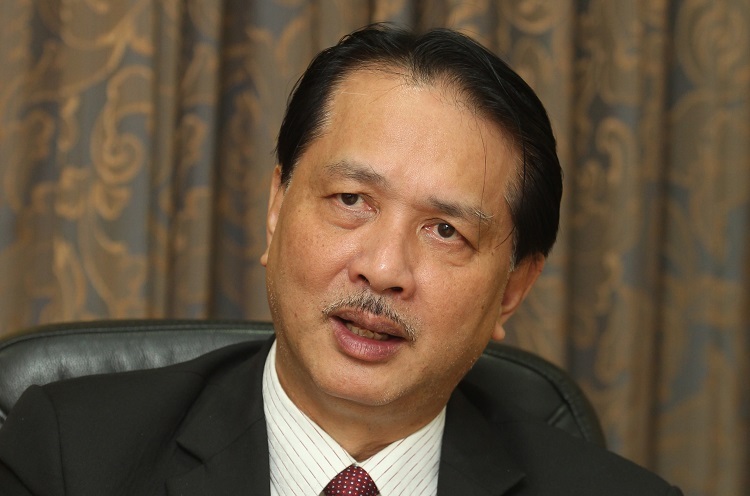 KUALA LUMPUR (Aug 4): The third wave of Covid-19 infections in Malaysia will be "inevitable" if the country loosens its border control, said Health director-general (D-G) Dr Noor Hisham Abdullah.
This is based on Malaysia's second wave of novel coronavirus infections recorded in March, which largely involved viral strains that did not originate from Wuhan, China.
"When the second wave hit us, our concern then was those returning from other parts of the world. Today, if we loosen our border [control] it is inevitable that we get a third wave," he told a webinar on fostering public health safety and economic resilience for a borderless community in Asean today.
According to Noor Hisham, Malaysia saw its first wave of Covid-19 infections between Jan 24 and mid-February, with all cases linking to tourists from Wuhan whether directly or indirectly.
It was also found that the virus carried by these infected individuals contained the B strain.
"After the first wave, we had a period of seven days with no new cases documented, until case No 23 [emerged] from Tokyo, Japan followed by cases No 34, No 35, and so on — all coming from overseas.
"They were mainly Malaysian and permanent resident returnees. This was our second wave, which involved infections from other countries [apart from China]. We looked into the virus caught by those returning from Indonesia, for example, and found that it [was] a strain which was totally different from the one from Wuhan," he said.
Noor Hisham also reiterated his call for the Malaysian public to continue adhering to the Ministry of Health's standard operating procedures (SOPs) in place to prevent the spread of Covid-19.
Failing this, he said, will also lead to the third wave of Covid-19 infections in the country.
"If our public fails to comply with our SOPs, it will be inevitable that we get a third wave," he said.
"We can see towards the end of RMCO (Recovery Movement Control Order) there has been a spike in new cases. We have found a few clusters. These clusters, although contained, are burning embers which could start a wild fire if it gets out of control," he added.
The RMCO, which was enforced on June 10, has been scheduled to end when the nation celebrates its Independence Day on Aug 31.
The one-and-a-half-hour webinar was hosted by CIMB Asean Research Institute (CARI) under its Covid-19 Economic Recovery Plan Series.
The session was also joined by CARI chairman Tan Sri Dr Munir Majid.
Earlier, Noor Hisham said in-country responses play a vital role during the onset of the Covid-19 pandemic, as each country in Asean is confronted by varying degrees of preparedness and challenges.
"For example, Malaysia opted for targeted testing that focused on high-risk groups instead of the mass-testing. New daily Covid-19 cases in Malaysia came from being the highest in Asean within the range of hundreds back in March and April, to within single digits since early July.
"With the daily cases under control, Malaysia currently has the fourth-highest cumulative number of cases in Asean, behind Indonesia, the Philippines and Singapore," he noted, adding that there are no shortcuts out of this pandemic.
As the widespread effect of this pandemic goes beyond borders, Noor Hisham stressed that cooperation at the regional level must be built upon consultation with regional constituents.
In this case, he said Malaysia has been working with its Asean neighbours to curb the spread of the pandemic by exchanging insights to ensure that their citizens are safe and border crossings are closed.
Meanwhile, Munir said there are no bragging rights to be claimed in the fight against Covid-19, in spite of Malaysia's relatively successful measures in handling the crisis.
"A country, relatively successful at the public health end of the battle, will still face serious suffering at its economic end — especially if it is an open economy like so many Asean countries.
"Economies that have been frozen by lockdowns are not going to be open to those easing out of those containment measures which are dependent on cross-border exchange of goods and services. Interdependence has no greater significance than when fighting a virus which respects no borders and boundaries," he commented.
Stay safe. Keep updated on the latest news at www.EdgeProp.my
Click here for more property stories