Taking the hot seat to helm the Port Klang Free Zone (PKFZ) in mid-May this year, Datuk Lawrence Low has no time for celebrations as his appointment came in the midst of a pandemic that has yet to subside — a time where businesses are still trying to find their footing in the new normal.
With tasks galore on his plate, the newly minted chairman of PKFZ has prioritised the existing tenants' needs.
Read also
Industrial property shines bright amidst pandemic
"By understanding the struggles the tenants are facing and the types of assistance demanded by them, it could help us to assist them to weather the storm and also to ensure the businesses in PKFZ remain intact," he tells EdgeProp.my.
"The majority of our 170 tenants are doing okay during the pandemic. For those who have been impacted, we have offered them deferred rental payment to help them on their cash flow. The future is still full of uncertainties. We are doing our best to walk through this crisis with them," he shares.
While taking care of existing tenants, Low have been also brought in fresh tenants within just two months after reporting for work, pushing the free zone's revenue to more than RM100 million — a first for PKFZ since it was established in 2004.
PKFZ is a 1,000-acre free zone that comprises a 950-acre industrial zone and a 50-acre commercial zone. Up to seven acres of the industrial zone and the whole commercial zone were vacant for many years.
Low arranged for some 18 investors to visit PKFZ in June and July. After the presentation and the tour, the whole 57-acre plots were all taken up, with a record-high rental rate of RM0.38 psf in PKFZ compared to psf 10 years ago.
A recent notable deal was the 30-year leasing agreement signed by logistics service provider Swift Haulage Group in August. The company has rented a 7-acre land in the industrial zone to build a distribution centre and warehouse.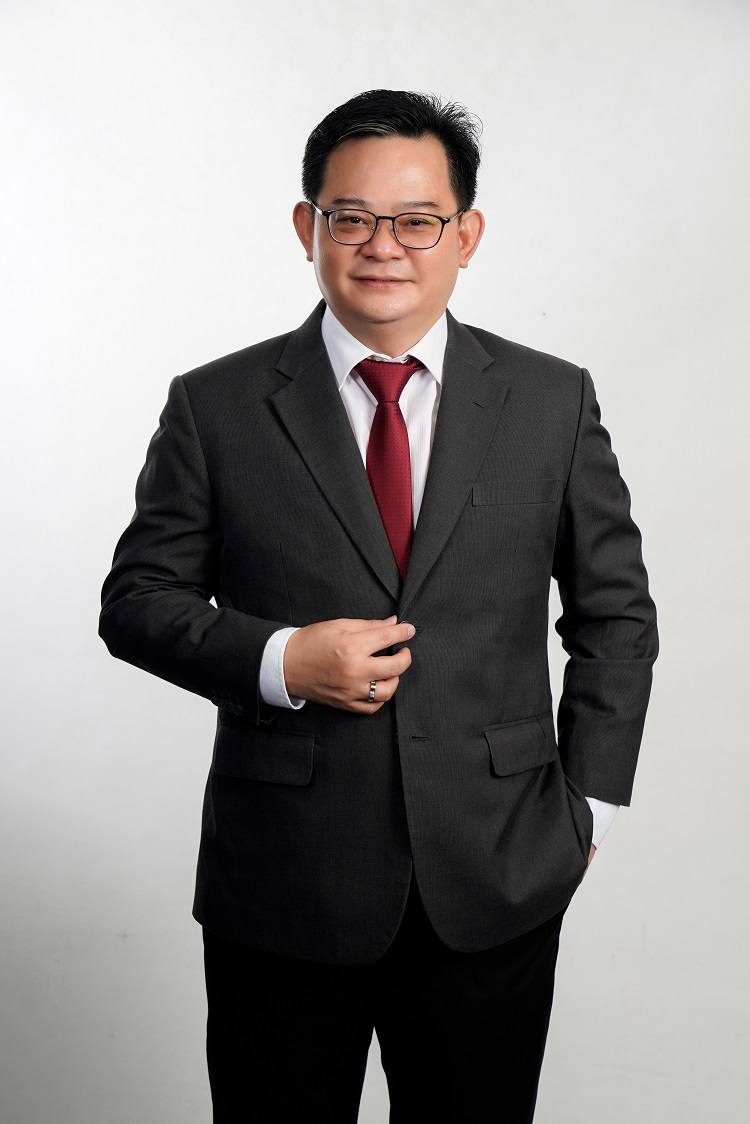 Located in Pulau Indah, the free zone is closely linked to Port Klang, Westport and Northport. Port Klang is the 12th busiest container port in the world, handling over 13.6 million twenty-foot equivalent unit containers in 2019.
"PKFZ is unique and very attractive for its location, potential and government incentives. However, PKFZ was very quiet and low profile in promoting all the benefits to the market. I realised the key to tackling the occupancy problem was to go out and meet people, to introduce ourselves and show what PKFZ can offer to investors," he explains.
Not a white elephant
To Low, the biggest challenge when he took over was to show the world that PKFZ is not a white elephant project.
"To be honest, when I was appointed to this new role, my friends and families were worried about me for all those negative perceptions of PKFZ in the past. They thought it was not a good idea to accept the offer because it involved a scandal," he reveals.
He notes that helming PKFZ is not an easy job but he still feels excited as he believes it has lots of potential yet to be unleashed. "It (PKFZ) just needs some polishing, then it will shine and prove itself to the market," Low adds.
Most of the investors barely knew the opportunities that PKFZ could offer them. Hence, once the comprehensive presentation was done, coupled with a site visit, they were amazed by the untapped market which they could explore.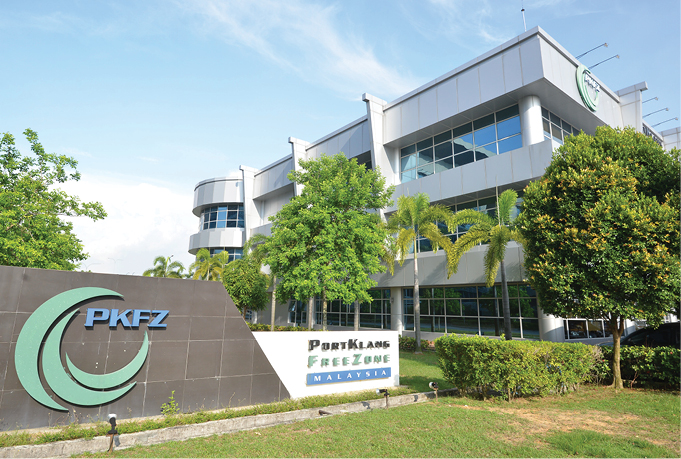 "For the investors, rental rate psf was not the main pull factor, but the value and potential of the place to their business in the long run. PKFZ has proven itself because 57 acres land were quickly taken up within two months [even] in this current pandemic time," Low notes.
He further elaborates that the investors were attracted by the special tax benefits in PKFZ that could save them cost while doing business in the long run, as well as the fact that Port Klang is one of the most important and strategically-located ports in the region.
"Malaysia has a neutral political status — some investors expect Malaysia will benefit from the US and China trade war," he shares.
Low says the free zone reintroduction session also attracted the attention of local and international investors looking for large tracts (of more than 50 acres) to set up their warehouses or manufacturing plants.
"It is a happy problem… But we are 100% taken up. Furthermore, none of our existing tenants are closing down their businesses and moving out due to the pandemic," he says.
The potential of a port city
Given the recent overwhelming market response and outstanding performance of Port Klang Free Zone (PKFZ), chairman Datuk Lawrence Low is now drafting the intermediate and long-term development direction and plan for the zone.
"Port Klang is Malaysia's busiest port and one of the most important ports in the region. Port Klang shouldn't limit itself to being just a port with cargo and containers, but a holistic development, moving towards the direction of a port city," he shares.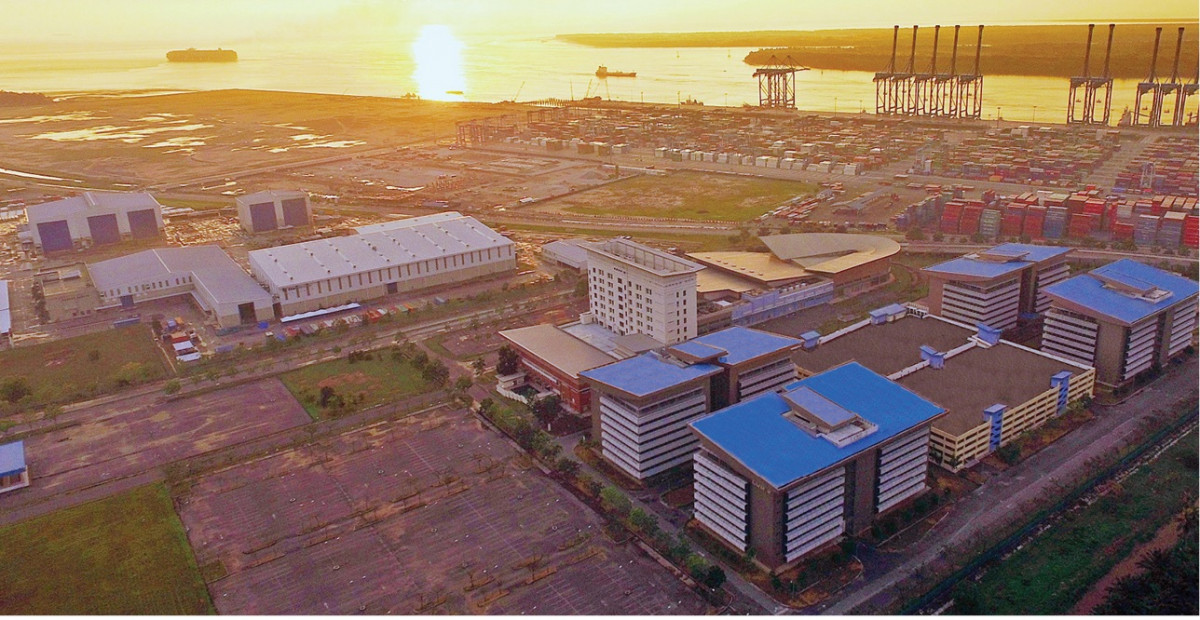 He adds that the transformation of Port Klang to a port city that comprises other commercial elements will be the booster for PKFZ to move into the next development stage, for instance, the expansion of PKFZ 2, 3 or even PKFZ 4.
Looking at current businesses in PKFZ, Low describes the tenant-mix as "rojak", with various business owners from different economic sectors — oil and gas, manufacturing, logistics, digital and IT, all in the same place.
The expansion will allow PKFZ to build different clusters or zones that offer better services and infrastructure that suit their needs. For instance, a halal zone, an IT zone and logistics zone could offer different products and facilities to the business operators.
"Like many successful free zones overseas, I think this is something we can explore and an idea we can adopt from the other success stories in the world," he says.
To make the expansion possible, Low adds that more needs to be done such as revisiting the development plan of the entire Port Klang, but the key factor is to enhance the attractiveness of the port.
"Port Klang is located in a remote area of Klang. It is far from commercial and residential developments and it lacks amenities and infrastructures that attract people to move, live and work here.
"If Port Klang could transform into a port city that comprises banking facilities, commercial, corporate office, residential and infrastructure, it complement PKFZ and Port Klang to unlock their greater value," he offers.
On this, PKFZ has offered its suggestions to the Port Klang Authority (PKA), which is in charge of the planning of Port Klang.
"Personally, I wish for the port city to happen because it will have a spillover and multiple effect on not only the PKFZ, but the local market and industries," Low says.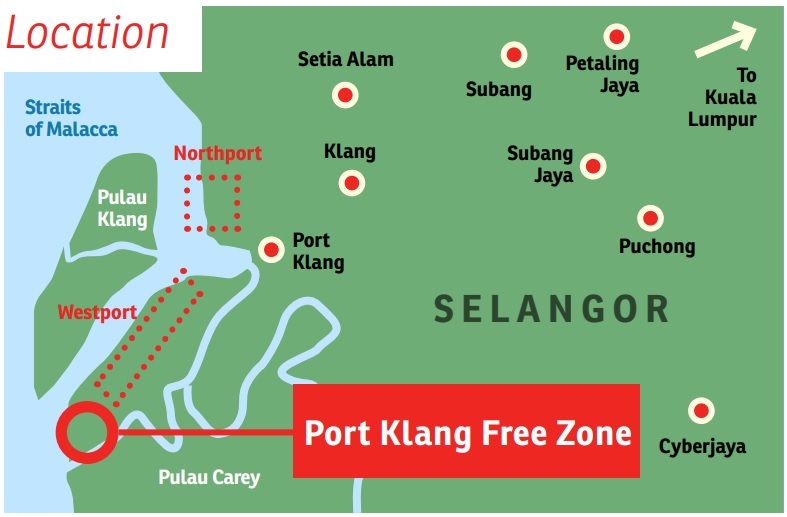 Meanwhile, the Westports, which is located about 5km from PKFZ, is also another catalyst for the free zone.
Westports is a multi-cargo terminal that primarily manages port operations dealing with container and conventional cargo. It also provides a wide range of port services such as marina services, rental services and other ancillary services. It handled an average of 10.8 million twenty-foot equivalent units a year and achieved 14% growth in 2019.
Prepare for the future
As the world enters the new normal after the outbreak of Covid-19, online shopping has become part of many people's lives to reduce close contact. No doubt, the logistics and supply chain industries are the biggest beneficiary.
"While digitalisation is the way forward, like it or not, it can't be 100% digitised because you will still need someone to transport goods from the seller to your doorstep. The logistics and e-commerce industries have never been so busy before, and due to that, we see what we are lacking in Malaysia to support the growth of the business — the logistics profession," Port Klang Free Zone (PKFZ) chairman Datuk Lawrence Low shares.
This was why he was very determined to have a university set up a logistics and e-commerce education institution in PKFZ.
"We managed to bring in TARUC (Tunku Abdul Rahman University College) to be one of the latest tenants of our 50-acre commercial zone. They have agreed to set up probably the first largest scale logistics and e-commerce school in the area.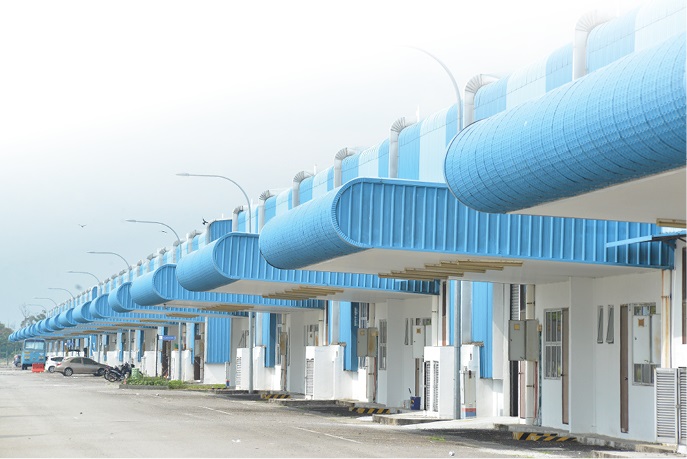 "The idea is to prepare for the future. Our target students are not only the Form 5 fresh grads but the adult students, who are probably already working in the logistics and supply chain company but do not have a professional certificate and training," Low notes.
He learned from logistics tenants that every year, they spend a fortune training their employees overseas or locally for the latest logistics skill and knowledge, hence the idea of setting up an educational institution in PKFZ.
"We will also talk to logistics companies for course sponsorship so that the graduates will get a job straight away in PKFZ after completing the course. We hope by then, we can contribute to the country's logistics industry and the future, as well as make some changes to the property skyline of Port Klang," he shares.
Due to the pandemic, Low does not have a timeline for the education institution to start operations.
"We are in the very final stage of discussions. We go into every detail, including the syllabus, to ensure we do things right from the beginning. We hope we will be able to confirm and sign the contract in the next few months. However, about when it will be up and running, it all depends on when the pandemic is over," he concludes.
This story first appeared in the EdgeProp.my e-Pub on Oct 16, 2020. You can access back issues here.
Get the latest news @ www.EdgeProp.my