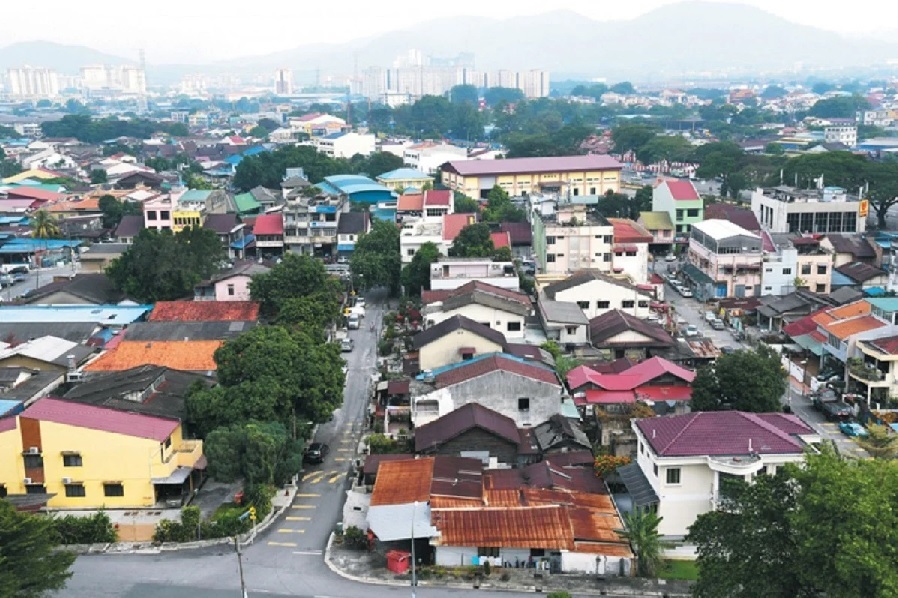 KUALA LUMPUR (Nov 13): MIDF Research has downgraded the property sector to neutral from positive as it sees property sales recovery to be derailed by the re-imposition of the conditional movement control order (CMCO).
The research house's analyst Jessica Low Jze Teing said in a note today that while she had anticipated property sales to recover in the second half of 2020 (2H2020) due to incentives in Short Term Economic Recovery Plan (Penjana) and record low interest rate, she believed the worsening Covid-19 situation in Malaysia would derail the property sales recovery as the economic outlook turns uncertain.
"The increased Covid-19 cases had resulted in the re-imposition of CMCO in Malaysia which is negative to property companies," she said.
She expected visits to sales gallery to be low during the CMCO period while buyer sentiment may turn weaker due to uncertain economic outlook.
"That could result in property sales [turning] weaker in the 4Q2020 and may prompt property developers to revise downwards their sales target," she said.
According to Low, most of the developers recorded improved bookings figures post MCO due to pent up demand and low interest rate, however the conversion of bookings into sales has been more challenging due to more stringent bank requirements.
Citing loan statistics released by Bank Negara Malaysia, she said the percentage of total approved loans over total loans applied for purchase of property in September and August stood at 34.8% and 36.1% respectively, which were below average approval rate of 42% in 2019.
"Hence, the discouraging conversion of bookings into sales is expected to weigh on new sales figures of property companies in 2H2020," she said.
She also opined that the earnings visibility of property companies could be weaker in the near term due to potentially lower new sales to be recognized progressively.
"We think property developers may turn less aggressive in their launches plan going forward due to the ongoing Covid-19 pandemic. That coupled with adverse impact of CMCO and discouraging conversion of bookings into sales should lead to weaker new sales prospects," she said.
Low also sees the rising property inventory would make property developers more aggressive in offering incentives for property buyers which may eventually eat into the profit margin of property developers.
Citing data released by National Property Information Centre (NAPIC), she said the unsold completed residential units in Malaysia rose in 2Q2020 by increasing 6.6% quarter on quarter to 31,661 units after posting four consecutive declines in 2Q2019 to 1Q2020.
"The increase in property inventory in 2Q2020 suggests oversupply issue in the residential property market may resurface again," she said.
She cuts target prices (TPs) for property companies under her coverage as she widens her revalued net asset value (RNAV) discount for the companies to reflect weaker prospects for the property sector.
Following the adjustment of RNAV discount, TP for SP Setia Bhd is revised down to 89 sen from RM1.24, and TP for Mah Sing Group Bhd is revised lower to RM1.07 from RM1.10.
Meanwhile, TP for IOI Properties Group Bhd is adjusted down to RM1.08 from RM1.33, and UOA Development Bhd's TP is cut to RM1.91 from RM2.12.
Eastern & Oriental Bhd's TP is also revised down to 37 sen from 44 sen, while Eco World Development Bhd's TP is revised down to 57 sen from 68 sen.
Likewise, TP for UEM Sunrise Bhd is adjusted lower to 42 sen from 52 sen, and TP for Sunway Bhd is cut to RM1.34 from RM1.50.
"Post revision in target prices, we downgraded UEM Sunrise and Sunway to Neutral from Buy due to limited upside," said Low, who maintained her buy calls on SP Setia, Mah Sing, Eco World, IOI Properties and UOA Development.
Despite a muted outlook for the property sector, she still likes Mah Sing as she expects its recent venture into gloves manufacturing to boost its earnings significantly in FY21. Besides, she also believes that it could be the potential beneficiary of stamp duty waiver for first time home buyers for the period 2021-2015 due to its strategy of launching affordable housing.
Get the latest news @ www.EdgeProp.my