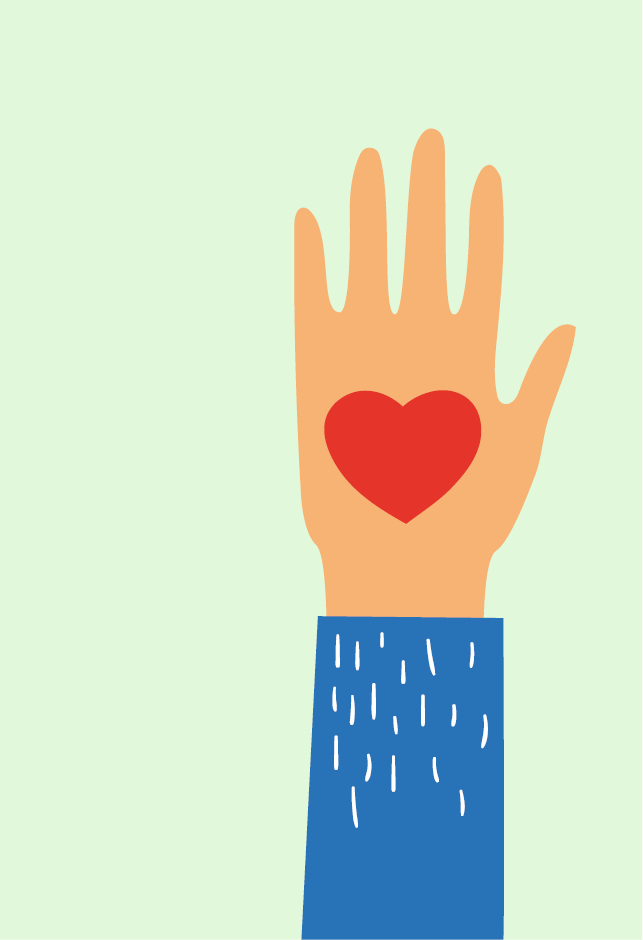 "Unprecedented" and "Reset" are the words most of the respondents of EdgeProp.my 2020 year-end poll used to describe 2020. Some of them see opportunities behind the crisis while some are cautious of current conditions, but "resistance" is definitely not the word to describe 2020.
Read also
A year of unlearning and relearning
Lessons you have learned in 2020
Where were you this time last year? Where do you wish to be now?
Where do you wish to be this time next year?
Your wish for 2021
Developers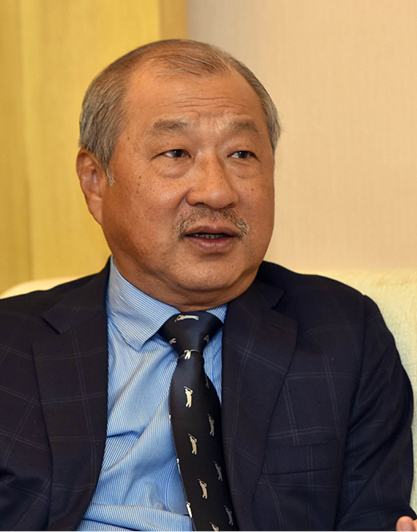 Datuk Lee Tian Hock
Founder and group executive deputy chairman, Matrix Concepts Holdings Bhd
WASTED — Nothing much could be done throughout the year. Business came to a standstill for many. It has been pretty depressing and solemn.
Everyone was looking forward to the nation's Vision 2020 — what we have achieved and what we should look forward to, in ensuring the national agenda for everyone is in tandem with the growth of our country.
However, all these had to be put on the back burner as Malaysia has to deal with socio-political issues and this global Covid-19 pandemic which has put a spanner in the works. All the good work has gone wasted.
Datuk Joseph Lau
Group CEO, ParkCity Group
APPRECIATIVE — For me personally and for us at ParkCity, we have learnt to appreciate even more of everything: the freedom to roam around, meeting and getting in touch with the people in our lives — loved ones, colleagues, friends and customers. We are so thankful for the strong and continuous support from our customers, business partners and tenants.
Datuk Chang Khim Wah
President and CEO, Eco World Development Group
RESET — The pandemic has really changed our way of life, personally and professionally. Simple things that we used to take for granted because of how easily we could do them before have changed drastically and prompted us to rethink a lot of things.
Beh Chun Chong
CEO, Paramount Property
RESET — The impact of Covid-19 has seen the world reeling from shock across strata. At the same time, it has shed light on the crucial steps needed for a global reset. All over the world, many businesses, governments, societies and academia now see the Covid-19 pandemic as an opportunity for change and even to rebuild for the better.
On an individual level, we have had to hit the reset button on our routines, after being forced to work from home and grapple with technologies. We have done all these and have adapted. Hopefully, it has also helped us to identify what is truly important and prompted us to make changes where necessary.
Ngan Chee Meng
CEO, Gamuda Land
REALISATION — I realised that situations can change for the worst anytime and there is nothing I can do about it except adapt quickly.
Gan Yee Hin
Executive director, Platinum Victory
HECTIC — In a year with many uncertainties, the phrase "new normal" keeps us busy and at the same time, continuously drives us forward. In Winston Churchill's words, "A pessimist sees the difficulty in every opportunity; an optimist sees the opportunity in every difficulty."
Liong Kok Kit
Chief operations officer (Central), UEM Sunrise Bhd
UNPRECEDENTED — There have been many unforeseen circumstances and pauses.
Judges of the EdgeProp Malaysia's Best Managed and Sustainable Property Awards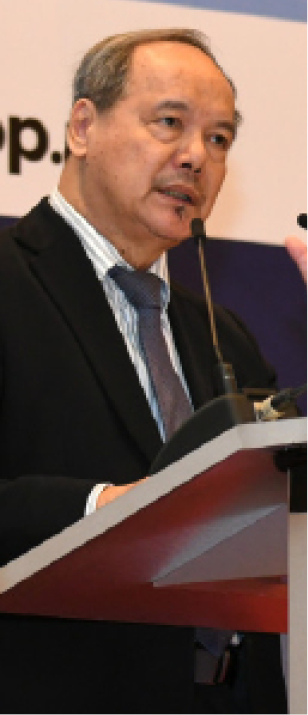 Dr Lim Lan Yuan
President, Singapore Association of Property and Facility Managers
HOME — Work at home and stay home most of the time because of Covid-19.
Dr Suhardi Maulan
President, Institute of Landscape Architects Malaysia (ILAM)
NORMAL — 2020 makes you wonder what "normal" life is. We as human beings are facing a new definition of "normal" in our lives. The process will continue until 2021.
Adzman Shah Mohd Ariffin
President, Malaysian Institute of Property and Facility Managers (MIPFM)
UNPRECEDENTED — It is rather difficult for me to describe 2020 in just one word as it has been a year of many sorts.
Anthony Lee Tee
Accredited building inspector and trainer, Architect Centre Sdn Bhd
ZOOM(ED) — As everything has to be done online, I have been attending non-stop Zoom meetings like everyone else.
Chris Tan
Founder and managing partner, Chur Associates
COVID-19 — No explanation needed.
Property realtors and consultants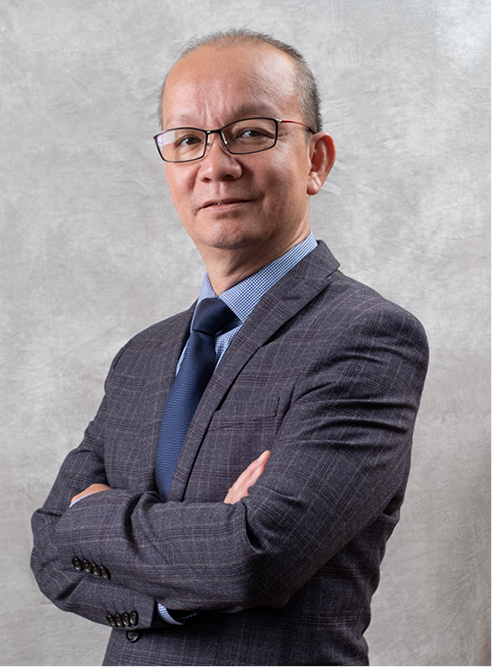 Foo Gee Jen
Managing director, CBRE | WTW Group
ROLLERCOASTER— 2020 took us for a ride through many crests and troughs; there have been moments of hope and dejection on economic and political fronts.
No one could have foreseen a global wave of pandemic with almost homogenous economic implications across the world. There were hiccups throughout the year, markets are still very cautious and unemployment concern has not been wiped off as 2020 wraps up. There were turbulences on the political front as well earlier this year and it continues to develop until today.
Socially, we were literally forced to accept the idea that not seeing our family and friends is actually better for the wellbeing of all of us.
Whether you are a business owner or employee; retiree or student, parent or a child, there have been predicaments and reflections that we have learned to deal with in 2020.
The pandemic will not vanish overnight, so I think we will still be dancing tango with the virus in 2021, where a step forward of opening up the economy will be accompanied by another step backward of movement control if the cases surge. All said, I am confident we will make positive progress next year. I am hopeful that macroeconomic recovery will be forthcoming and the pandemic will be better contained with vaccines coming into play.
YY Lau
Country head, JLL Property Services (M) Sdn Bhd
PERSEVERANCE — The collective effort in many countries has been able to flatten the pandemic curve, including ours before the latest spike.
In addition to the development of vaccines, we can be cautiously optimistic that the economy is likely to recover earlier than we initially thought. Our ability to persevere through the pandemic is also noteworthy.
Jonathan Lee
Chief operating officer, Reapfield Properties
RESET — The way the pandemic has caused us to re-invent the way we live and how we re look at priorities. Business and personal lives equally went through resets.
Previndran Singhe
CEO and managing director, Zerin Properties
RESET — Everything we do now is a reset. Our understanding of life, business and relationship has to be relooked and reset.
Sarkunan Subramaniam
Managing director, Knight Frank Malaysia
CRISIS — The word in Mandarin represents both danger and opportunity. This year we saw businesses that faced danger and yet there were those who seized the opportunity.
Samuel Tan
Executive director, KGV International Property Consultants
OPPORTUNITIES— When the market is turbulent and uncertain, many unexpected investment opportunities will abound. The main challenge is whether one can identify them and have the resources and guts to move forward with them. While there will be many challenges, investors must be mindful of pockets of
opportunities.
Tang Chee Meng
Chief operating officer, Henry Butcher
Real Estate Sdn Bhd
UNPRECEDENTED — The Covid-19 pandemic was something never experienced on such a scale before and with such devastating impact on people's health as well as the global economy, surpassing other pandemics in the past.
This time, the pandemic affected the whole world and no country big and small has been spared. Everyone everywhere is grappling and struggling with controlling and minimising the impact of the pandemic.
The pandemic has not only revealed the unpreparedness and inadequacy of our health systems to deal with such a crisis which has not only resulted in the loss of many lives but also wreaked havoc on the economy resulting in many business closures and loss of jobs.
Secondly, the year was also unprecedented — Malaysia saw for the first time, the fall of an elected government before it completed its term and the political uncertainty which ensued has continued till today. This situation has distracted the new administration from focusing its full attention on nursing the recovery of the economy hit hard by the pandemic.
Maxxan Tee Kiat Siong
Managing director, Maxxan Realty Sdn Bhd
CHANGE — The pandemic has changed our lifestyles, how we do business, creating new business opportunities and eliminating some traditional businesses.
Eddy Wong
Managing director, Nawawi Tie Leung Real Estate Consultants Sdn Bhd
CHANGE — The world has changed irreversibly due to Covid-19 pandemic and we have to re-learn new ways of doing things and adapt to the new normal.
Freeman Woo
Co-founder, Kith and Kin Realty Sdn Bhd
ADAPT — With no exception, everyone needs to learn how to adapt to the new normal as we enter
into 2021.
Architects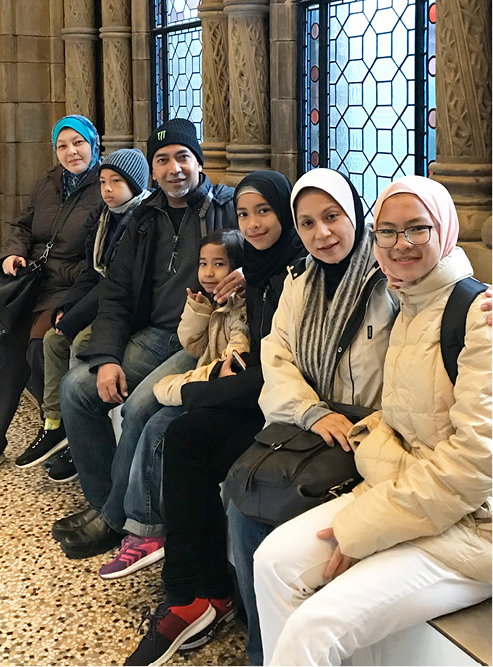 Datuk Ezumi Harzani Ismail
President, Malaysian Institute of Architects (PAM)
GEAR-UP — Year 2020 is really telling us to gear up in whatever we are involved with — business, politics, investments, environment protection, humanity, health awareness and morality. The business policies and political landscapes have turned 180 degrees in many countries, including ours.
The China-US trade wars, Brexit, premier elections, flip-flop policies and trade agreements are really challenging our decision-making process. The Covid-19 pandemic which has affected the global economy has added to all these uncertainties. These days, nothing is certain.
Year 2020 is also telling us the important lesson that businesses need to be flexible and agile to adapt to ever-changing political, business and nature climates. It is important to be prepared to survive any crisis.
Dr Tan Loke Mun
Architect and director, Archicentre and DTLM Design Group
AMAZING — A once-in-a-lifetime momentous year. Amazing as there were many firsts and we also saw the best and worst in people, businesses and politics. But the best shall prevail and overcome.
Property auctioneers
Gary Chia
Executive director, AuctionGuru.com.my
UNCERTAINTY — There are so many unexpected things that caught us off guard. Other than the Covid-19 pandemic, the political instability and market disruptions have also affected our plans for the year.
Danny Loh
Executive director, Property Auction House Sdn Bhd
ANXIETY — Can't anticipate what lies ahead.
This story first appeared in the EdgeProp.my e-Pub on Dec 25, 2020. You can access back issues here.
Get the latest news @ www.EdgeProp.my
Subscribe to our Telegram channel for the latest stories and updates