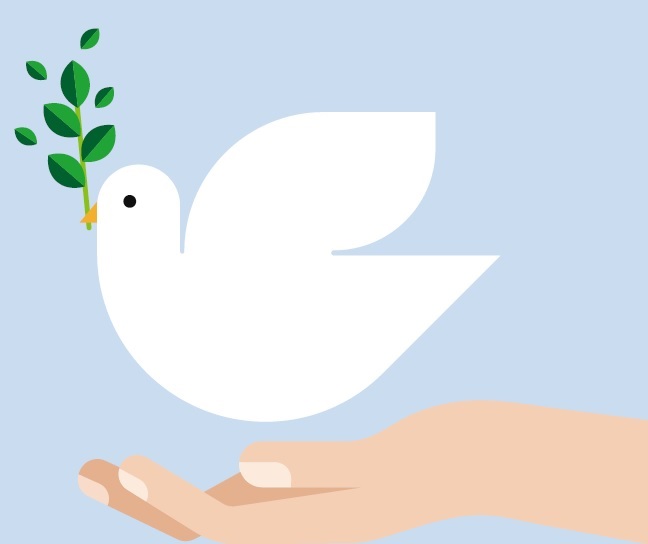 Despite anticipating a new year with uncertainties and volatilities, all the respondents of EdgeProp.my year-end poll 2020 still have faith in 2021.
Read also
A year of unlearning and relearning
Describe 2020 in one word. Why?
Lessons you have learned in 2020
Where were you this time last year? Where do you wish to be now?
Where do you wish to be this time next year?

Developers
Datuk Lee Tian Hock
Founder and group executive deputy chairman, Matrix Concepts Holdings Bhd
Wishing right now for 2021 is just wishful thinking and I am no different from everyone else.
In this sense, I would wish for the pandemic to be over and life can return to normal. Then again, that is just a wish.
My hope and prayer would be that we Malaysians can live harmoniously and respect each other's religions and beliefs, understand each other's cultures and traditions and value the country that we are born in.
Each of us has a right as a citizen and we have a role to play in keeping our country safe from harm — be it external threats or even internal socio-political squabbles which are being played up often by many parties and is detrimental to the rakyat.
Malaysia is for Malaysians and we must progress in our mindsets and wills to push Malaysia further in terms of economic development, civic-mindedness and social maturity towards meritocracy-based progression, and even egalitarianism doctrines in certain areas of policy-making to ensure our future generations stay true to their roots in Malaysia.
Datuk Joseph Lau
Group CEO, ParkCity Group
I wish I had a magic wand to banish the pandemic but we know the reality! However, I am optimistic for a brighter and glorious 2021 year ahead for all of us.
Datuk Chang Khim Wah
President and CEO, Eco World Development Group
The world to heal, good health for everyone and for the vaccine to be readily available to all. To stay positive and test negative, as the saying goes.
Beh Chun Chong
CEO, Paramount Property
For Covid-19 to be effectively managed so that we could recover in all aspects including health, business and economy.
Ngan Chee Meng
CEO, Gamuda Land
We could all move on smoothly towards the new normal.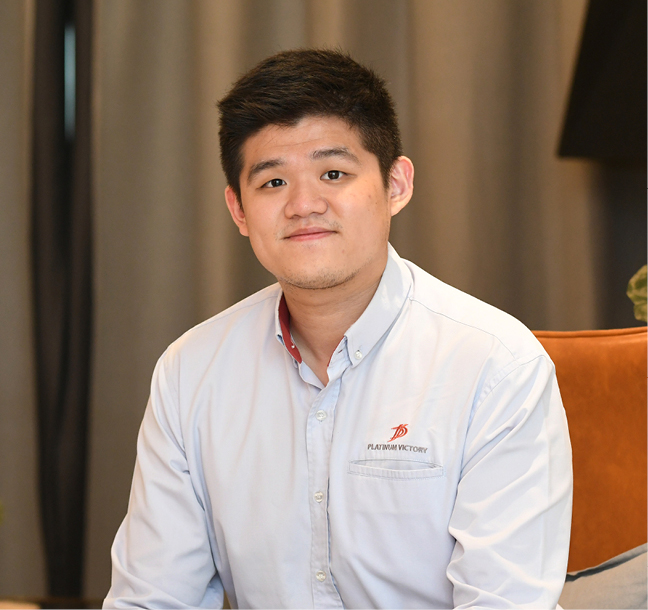 Gan Yee Hin
Executive director, Platinum Victory
We could return to a more peaceful lifestyle — with a harmonious country, stable economy, as well as families and friends being able to reunite.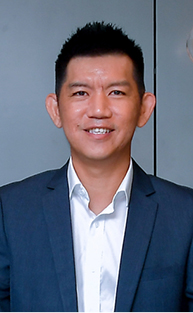 Liong Kok Kit
Chief operations officer (Central), UEM Sunrise Bhd
That the markets would stabilise and the Covid-19 outbreak would be under control.
Judges of the EdgeProp Malaysia's Best Managed and Sustainable Property Awards
Dr Lim Lan Yuan
President, Singapore Association of Property and Facility Managers
We could get back to normal soon — to move and interact freely with anyone without constraints as we did before Covid-19.
Dr Suhardi Maulan
President, Institute of Landscape Architects Malaysia (ILAM)
Find a balance in the new normal that would not deter us from functioning well as humans as well as a society at large.
Adzman Shah Mohd Ariffin
President, Malaysian Institute of Property and Facility Managers (MIPFM)
An end to the pandemic — to wake up one morning knowing that the Covid-19 vaccine would be available and that my family would be safe and sound.
Anthony Lee Tee
Accredited building inspector and trainer, Architect Centre Sdn Bhd
Immunity for the community.
More organisations accepting a balance between working from home and office. And with that wish, access to faster, more reliable and stable internet speeds for ALL Malaysians, everywhere.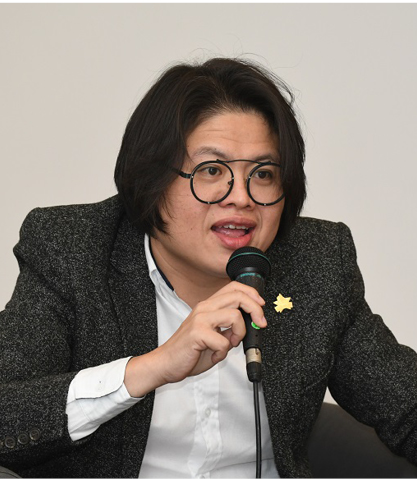 Chris Tan
Founder and managing partner, Chur Associates
The world to come to terms with living with Covid-19, and personally, to be able to travel freely again as well as speaking on stage again.
Property realtors and consultants
Foo Gee Jen
Managing director, CBRE | WTW Group
I suppose my wish is similar to the wish of many people — the world and our lives back to ordinary. Well, hopefully I can resume the Malaysian culture again soon — a sip of teh tarik with buddies at the mamak. "Kurang manis" of course.
YY Lau
Country head, JLL Property Services (M) Sdn Bhd
For the economy and livelihood to recover and improve.
Jonathan Lee
Chief operating officer, Reapfield Properties
To have the vaccine for Covid-19 and to be able to have better stability in everything from economy to the political scene.
Previndran Singhe
CEO and managing director, Zerin Properties
An effective vaccine would be made available for the people. I also hope to see a new world order that is less chaotic — from the US, Europe to Asia.
Sarkunan Subramaniam
Managing director, Knight Frank Malaysia
My wish is the same as most, I guess, that is to see the Covid-19 pandemic ended. That life can carry on as before, especially going for overseas holidays.
Samuel Tan
Executive director, KGV International Property Consultants
My wish is that the Covid-19 pandemic will taper off and new vaccines will be able to treat it.
Also in my wish is for all families and businesses to be able to make up for what they have lost in 2020, be it financially, spiritually or physically. May 2021 be a breakthrough year for me and others.
Tang Chee Meng
Chief operating officer, Henry Butcher Real Estate Sdn Bhd
A really effective and safe vaccine to be made available soon so that life could go back to as normal as possible and all businesses were able to rebuild and recover. That all the political manoeuvring and bickering would come to a stop so that our country's leaders could focus on putting the country on a growth path. Lastly, it is my wish for everyone to stay safe and healthy.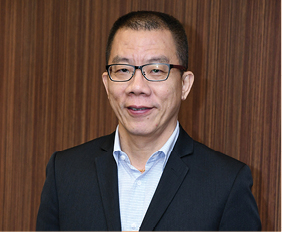 Eddy Wong
Managing director, Nawawi Tie Leung Real Estate Consultants Sdn Bhd
We could overcome the crisis — economic activities resumed to pre-pandemic levels, life got back on track and we all got to live happily ever after.
Maxxan Tee Kiat Siong
Managing director, Maxxan Realty Sdn Bhd
I believe in the power of creation. To achieve something, one should set a target and come out with an execution plan to realise it.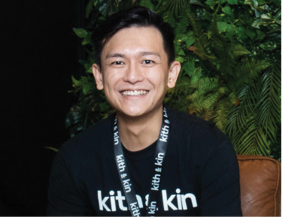 Freeman Woo
Co-founder, Kith and Kin Realty Sdn Bhd
The biggest wish is to win the battle against Covid-19. I also wish for all to stay healthy and safe during this tough time.
Architects
Datuk Ezumi Harzani Ismail
President, Malaysian Institute of Architects (PAM)
I wish 2021 would bring us better government service quality, business ethics, political will and environment quality that could bring a new meaning to humanity and morality.
Dr Tan Loke Mun
Architect and director, Archicentre and DTLM Design Group
Another greater and more amazing year.
Property auctioneers
Gary Chia
Executive director, AuctionGuru.com.my
Vaccines to be available as soon as possible and everyone to stay safe, as well as market stability. Stay healthy, safe and happy.
Danny Loh
Executive director, Property Auction House Sdn Bhd
Wish that the economy would recover as soon as possible and wish my children could come back to visit me with ease with no more border restrictions.
This story first appeared in the EdgeProp.my e-Pub on Dec 25, 2020. You can access back issues here.
Get the latest news @ www.EdgeProp.my
Subscribe to our Telegram channel for the latest stories and updates