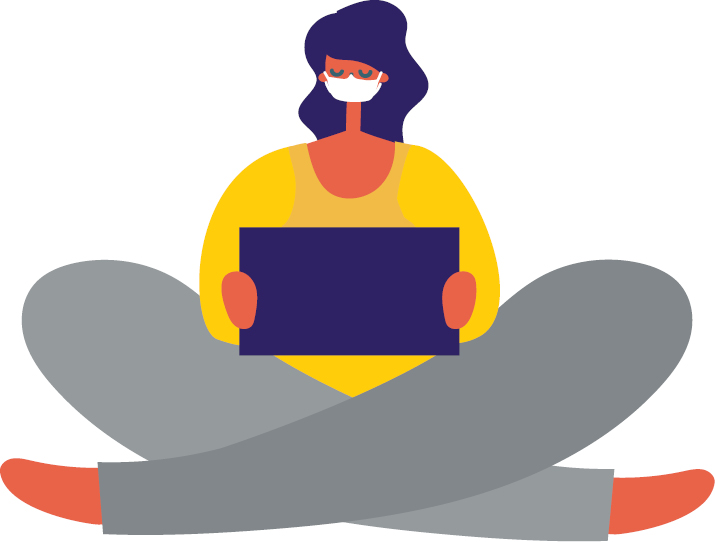 Adapt and evolve are the keys to deal with the new normal — the respondents of EdgeProp.my year-end poll 2020 share the lessons learned from this crisis.
Read also
A year of unlearning and relearning
Describe 2020 in one word. Why?
Where were you this time last year? Where do you wish to be now?
Where do you wish to be this time next year?
Your wish for 2021
Developers
Datuk Lee Tian Hock
Founder and group executive deputy chairman, Matrix Concepts Holdings Bhd
Always be prepared for the worst. Not every day is sunny. We must be prepared for all eventualities especially during the good times for any unexpected situations or crises.
Reacting quickly with a planned and appropriate direction is crucial for the survival of the company as the livelihood of our people is at stake.
Our business continuity plan must be relevant and strategies must be according to the current times and trends.
My strategy is simple and it comes from my experiences in life. I have gone through three crises already. Assume the worst possible scenarios and come up with various suitable plans for sustainability.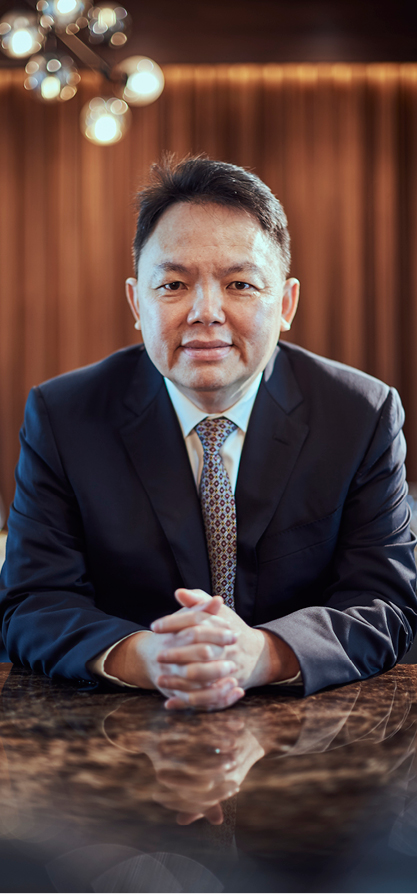 Datuk Joseph Lau
Group CEO, ParkCity Group
2020 has indeed been a challenging year due to the global health pandemic.
For us, the pandemic has really changed the way we look at daily communication and how we stay connected. With digital technology, we have accelerated our learning to use all the tools and gadgets to stay connected and communicate with each other whether it is for personal or for work.
We have also learnt to be more compassionate towards others especially our staff who are balancing their work and personal lives, having to work from home during the MCO and CMCO. We are very blessed to have all the frontliners keeping us safe as well as making sure we get our daily essentials. This pandemic has also taught us to be self-sufficient and be content with what we have.
Datuk Chang Khim Wah
President and CEO, Eco World Development Group
2020 has taught us the need to develop a chameleon-like adaptability. Setbacks and opportunities are common, especially after going through the challenges of a global pandemic. The most important thing is how we make the best of these situations. We need to be able to embrace change, reinvent the wheel quickly and constantly equip ourselves with the skills and knowledge to adapt.
Beh Chun Chong
CEO, Paramount Property
Businesses globally have undergone some paradigm shifts. Many of the changes have been unprecedented in scale and impact.
However, if our organisation is resilient and agile, we can use McKinsey's 5R pillars — Resolve, Resilience, Return, Reimagination and Reform — to react and tap on the opportunities arising from the crisis.
Ngan Chee Meng
CEO, Gamuda Land
Learned that I can do much more for the environment through my work. Learned that there is a lot more I can do about health and happiness.
Gan Yee Hin
Executive director, Platinum Victory
It is okay to slow down. The current pandemic has changed the majority, if not all, of our fast-paced way of life and some of our plans. But I believe opportunities are for the people who are prepared.
In the meantime, we are preparing ourselves and waiting for an opportune timing to execute our plans.
Liong Kok Kit
Chief operations officer (Central), UEM Sunrise Bhd
Never waste a good crisis for learning or investing.
Judges of the EdgeProp Malaysia's Best Managed and Sustainable Property Awards
Dr Lim Lan Yuan
President, Singapore Association of Property and Facility Managers
Nothing is certain. It would be useful to be ready for any uncertainty. The way we live, work and play will be different in future and we need to make adjustments to cater to the change. 2020 also highlights the importance of information and communication technology which we now regularly use as normal to communicate with each other.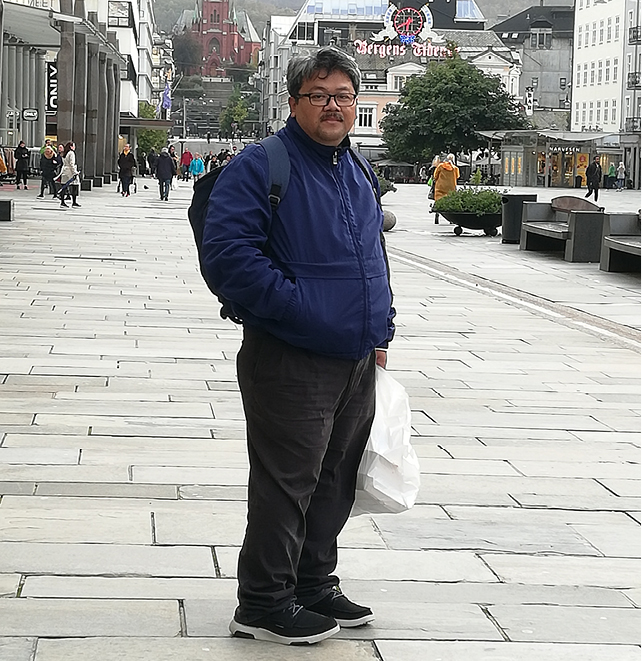 Dr Suhardi Maulan
President, Institute of Landscape Architects Malaysia (ILAM)
How fragile our life is and in order to survive, we always must find new ways and be aware of anything that might affect our life.
Adzman Shah Mohd Ariffin
President, Malaysian Institute of Property and Facility Managers (MIPFM)
Whatever one may have planned may not materialise even when it is carefully planned due to divine intervention.
Anthony Lee Tee
Accredited building inspector and trainer, Architect Centre Sdn Bhd
Covid frontliners are our true heroes. Amazed with how fast we have adapted to working from home, that more is done with less (face-to-face) meetings and speaking normally in front of a camera. However, events and training still need the physical gathering.
Chris Tan
Founder and managing partner, Chur Associates
Good health, well-being and meaningful relationships are the most valuable things in life. No man is an island and I am grateful for my team and the support around me.
Property realtors and consultants
Foo Gee Jen
Managing director, CBRE | WTW Group
The future is uncertain. The Almighty is the ultimate decider regardless of our visionary plan or intelligence. The pandemic has really been a reminder that we should not take things for granted and remain humble and grateful for all that we have.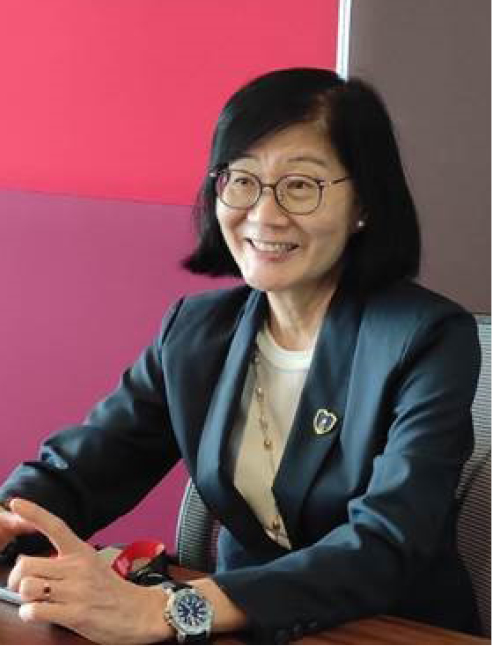 YY Lau
Country head, JLL Property Services (M) Sdn Bhd
We are more adaptable than we had previously perceived. The advent of new norms in various aspects of our lives was a major disruption at first, before we adjusted to them.
Investment and business decisions as well as real estate designs are all being adjusted based on the new norms of the market and working style.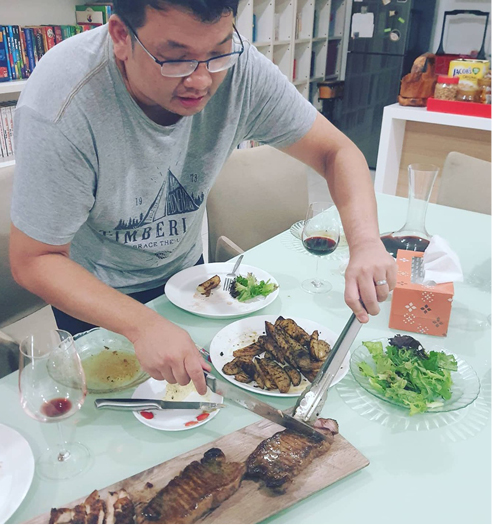 Jonathan Lee
Chief operating officer, Reapfield Properties
Life is always changing and evolving. Learning to pivot and to be flexible is key. The new way to survive is to thrive.
Previndran Singhe
CEO and managing director, Zerin Properties
We have to be nimble and be able to embrace changes. The turbulent year has also reminded us that family is all that matters.
Sarkunan Subramaniam
Managing director, Knight Frank Malaysia
I have certainly learnt the importance of communication technology and the internet, to be prepared for times where physical interaction has to be limited. I have learnt to use such technology to stay in touch with my colleagues and clients.
Samuel Tan
Executive director, KGV International Property Consultants
I have learned about the uncertainties and frailties of life both physically, economically and a host of others.
At the same time, I have learned to be resilient with hope and peace. I know the importance of working as a team in the company. I have learned to depend on God who is above all turbulence.
Tang Chee Meng
Chief operating officer, Henry Butcher Real Estate Sdn Bhd
To be always prepared for the unexpected and to open up our minds to new ways of doing things. We must be prudent at all times and to build up sufficient reserves for rainy days to help the business tide through any prolonged period of difficult business conditions. Always be quick to react and explore new ways to generate new business and not just stick to the conservative strategies.
Maxxan Tee Kiat Siong
Managing director, Maxxan Realty Sdn Bhd
A black swan event can be extremely destructive although it appears very rarely. And I will concentrate more on risk management and cash flow management, as the current market is volatile.
Eddy Wong
Managing director, Nawawi Tie Leung Real Estate Consultants Sdn Bhd
That a black swan event like the Covid-19 pandemic can catch all of us on the wrong foot and we have to quickly deal with uncertainties and cope with the demand and supply shocks to the economy. This is a major crisis that reminds us once again to not take things for granted and that being agile and adaptable is critical for survival in this challenging period.
Freeman Woo
Co-founder, Kith and Kin Realty Sdn Bhd
Restart — No doubt 2020 is a challenging year, yet it is full of opportunities. It is also a year to remind us not to easily give up a chance or opportunity for better income.
On the other hand, the pandemic has also given me a chance to slow down and not be so busy, which has given me time to re-examine my life and plan better for the future.
Architects
Datuk Ezumi Harzani Ismail
President, Malaysian Institute of Architects (PAM)
Work-from-home is something practical that can be more productive than working in the office. Less travelling, less fuel to burn, less time caught in traffic and more focus on work. Meetings can be arranged virtually online, borderless and very efficient. What I thought was not practical, actually is practical. What could not be done, actually can be done. We just need to change the way we think and do it.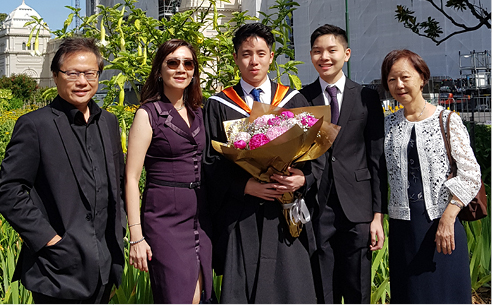 Dr Tan Loke Mun
Architect and director, Archicentre and DTLM Design Group
Life started to whizz past real fast, so I made a decision not to waste the best years of my life. To enjoy every moment with loved ones and to savour each day meaningfully with relevant people.
Property auctioneers
Gary Chia
Executive director, AuctionGuru.com.my
Anticipating the market will remain with a lot of uncertainties, we tend to be more conservative and sensitive in market/business investment.
Danny Loh
Executive director, Property Auction House Sdn Bhd
Not to take things for granted, appreciate and be content with what we have.
This story first appeared in the EdgeProp.my e-Pub on Dec 25, 2020. You can access back issues here.
Get the latest news @ www.EdgeProp.my
Subscribe to our Telegram channel for the latest stories and updates