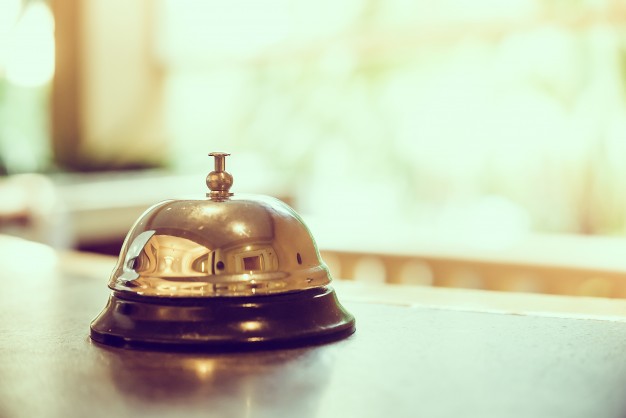 Until international borders are re-opened and interstate travel restrictions are lifted, many luxury hotels in Malaysia will continue to face a bleak future as they struggle to stay afloat.
Read also
Hotels struggling to stay afloat on highly volatile domestic market
Overseas hotels' survival tactics
Mass vaccination and bubble travel the silver bullet?
In a report by CBRE | WTW, such hotels have been dealing with significantly lower Average Room Rates (ARR) and Average Occupancy Rates (AOR) from the first Movement Control Order (MCO) which began on March 18, 2020.
Prospects began to brighten during the Conditional MCO, but the start of MCO 2.0 on Jan 13 may have snuffed out the industry's chance of making a return to its heydays.
At best, the report found that hotels have been operating between 50% and 60% of their available room capacity as international tourist arrivals slumped by 78% year-on-year to just 4.3 million arrivals from Jan to Sept, 2020.
Even with the government's initiatives to promote domestic tourism with service tax exemptions and income tax relief, hotels have had to lower room rates and operating costs, while leaning heavily on domestic tourism to scavenge for revenue.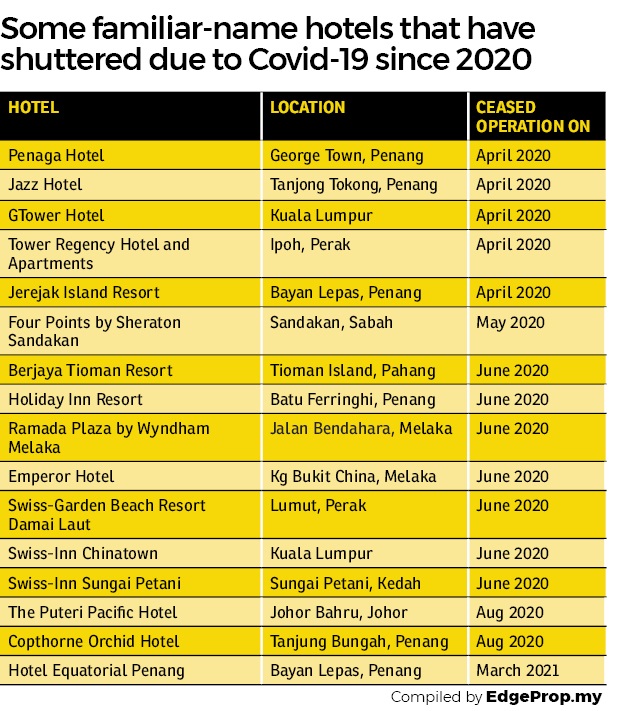 Internationally-branded hotels have restructured in terms of its key personnel, lower operating overheads, elimination of work duplication, and shifted sources of income to F&B activities to lessen the impact of the pandemic.
Overall, it was found that AOR had been significantly driven down from 81% (ARR of RM367) in the third quarter of 2019 to just 30% (ARR of RM213) in the same quarter of 2020.
Upgrading during slow time
Presently, several hotels have already ceased operations or temporarily shuttered — making use of this time to undertake renovation works to their facade and facilities, among others.
Hotels that focus primarily on business and international travellers have been particularly affected, with their room rates hovering around the RM300 to RM400 band in order to help pull hotel guests back to their beds.
In promoting domestic tourism, the government also plays a part by offering incentives such as tourism and service tax exemptions for accommodations and income tax relief of RM1,000 for tourism expenses.
In addition, financial support for heritage buildings and recreational areas have been provided in order to attract domestic tourists.
Performance of the hotel sector has showed a slight improvement since June 2020, as luxury-branded hotels recorded an AOR of 18% during the Recovery MCO, while midscale- and upscale-branded hotels have recorded occupancy rates of between 36% and 46%.
Backed by the domestic market and the allowance for inter-state travelling, both hotel categories have managed to show improvements compared to the first MCO period.
For smaller boutique hotels, a faster rate of recovery is anticipated from the expected surge of domestic tourism, thanks to their lower operating overheads compared to luxury-oriented brands, says CBRE|WTW.
This story first appeared in the EdgeProp.my e-weekly on Feb 26, 2021. You can access back issues here.
Get the latest news @ www.EdgeProp.my
Subscribe to our Telegram channel for the latest stories and updates