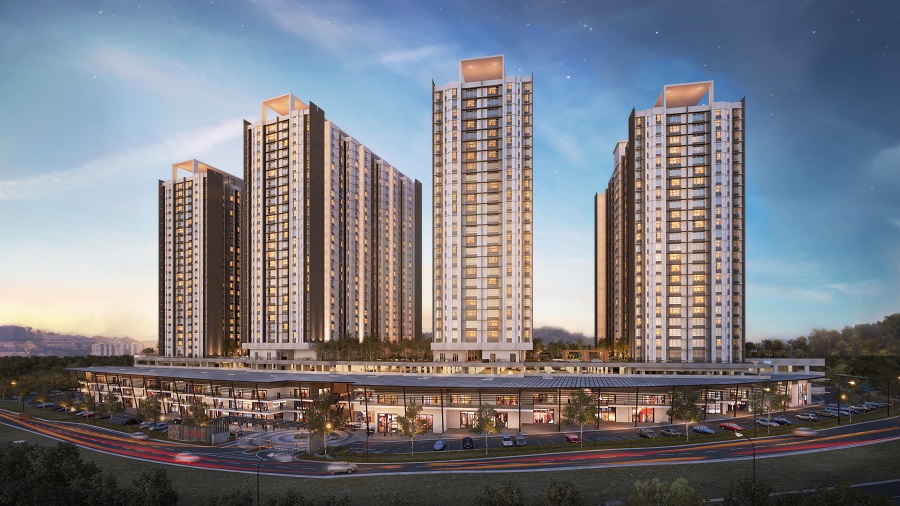 The comfortability, functionality and safety of a home have never been as important as now when plenty of people continue to work from and stay at home to curb the spread of the Covid-19 virus. The pandemic has also made many realise that while the home is comfortable to live or work in, it may not be as safe as imagined.
More people are becoming aware the wellness of a building – that is one which is designed to promote the health and wellness of its occupants – is the next property trend. It is more than just having more green spaces or sports facilities to encourage physical exercise, but to enhance occupants' health by wellness building features for everyday living.
The futuristic idea is not something still being conceptualised, but is already here in MIRAI Residences in Kajang 2, Selangor.
Named after the Japanese word meaning "future", MIRAI Residences is a large-scale freehold serviced apartment that combines the Japanese technology by the team in Panasonic Homes Malaysia Sdn Bhd with MKH Bhd's recognised brand name and abundant experience in the Malaysian property context.
Being a part of the New Kajang 2 mixed development, the 10.46-acre MIRAI Residences is the first residential property in Malaysia to provide Quality Air for Life (QAFL) with Energy Recovery Ventilator (ERV), the innovative healthy home living feature by Panasonic, in a development.
By leveraging all the technologies Panasonic have developed to date, residents of MIRAI Residences will get to enjoy fresher air that contributes to the wellbeing of both body and mind.
"Etching our brand slogan 'A Better Life, A Better World' in mind, we at Panasonic continue to engage in various initiatives with our key focus on providing healthy air to the people through our Nanoe X technology in our air quality products such as the air conditioners installed in MIRAI Residences, which is proven to effectively inhibit viruses and allergens," said Panasonic Malaysia managing director Cheng Chee Chung.
Some of Panasonic's QAFL products that promote healthy indoor air quality in MIRAI Residences are the inverter wall mounted air-con, nanoeTM X technology, Comfort Cloud App option, built-in eco-friendly AI technology and Panasonic PM2.5 Supply Air Fan (for smaller units) or Panasonic ERV (for bigger units).
The single-tower MIRAI Residences houses a total of 382 units with built-ups ranging from 578 sq ft to 931 sq ft. Priced from RM321,000, it is expected to be completed by 2024.
Besides the first-of-their-kind wellness features in every residential unit, MIRAI Residences also offers a 159,000 sq ft facility floor with over 40 resort-style facilities located at its Japanese-inspired Shizun Garden at level five. Some of the facilities are swimming pools, futsal court, picnic space, garden trail, camping zone, jogging track, Kodomotto kid's wall climbing, gym, basketball court and top-notch six-tier round-the-clock security system.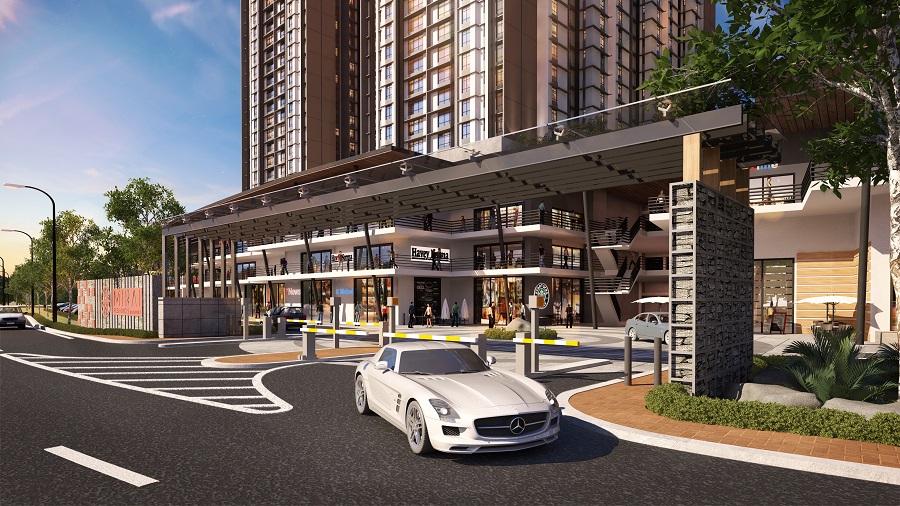 Apart from the facilities within the development compound, being in an up-and-coming township, residents will enjoy the conveniences of urban living, with a future commercial precinct accessible across the road, and public transportations such as the Kajang 2 KTM station (500m away), which is one stop away to the nearest MRT station.
With the concept of "a city within a city", Kajang 2 is a mixed development carrying a total of RM3.3 billion gross development value.
Situated on 270 acres of land sited 10 minutes away from the Kajang central business district, the self-sustainable project consists of residential towers, hotel, offices, shopping mall, school, medical centre, retail outlets and city campus. Launched in Sept 2020, the whole development is slated for completion within 10 years.
A new benchmark for vertical living
Founded by Konosuke Matsushita in 1967, Panasonic Homes has been providing new ideas for the Japanese housing industry by incorporating the technology and products of the Panasonic Group.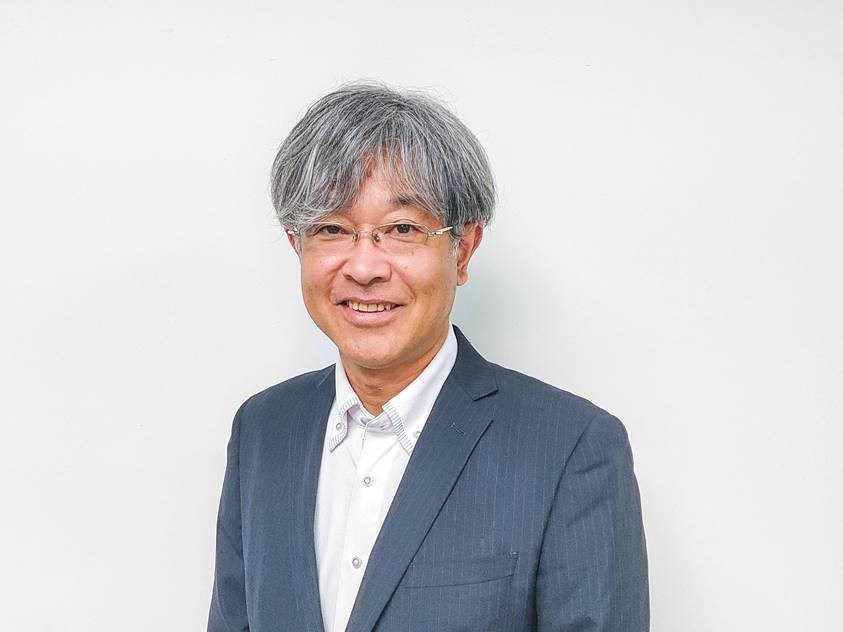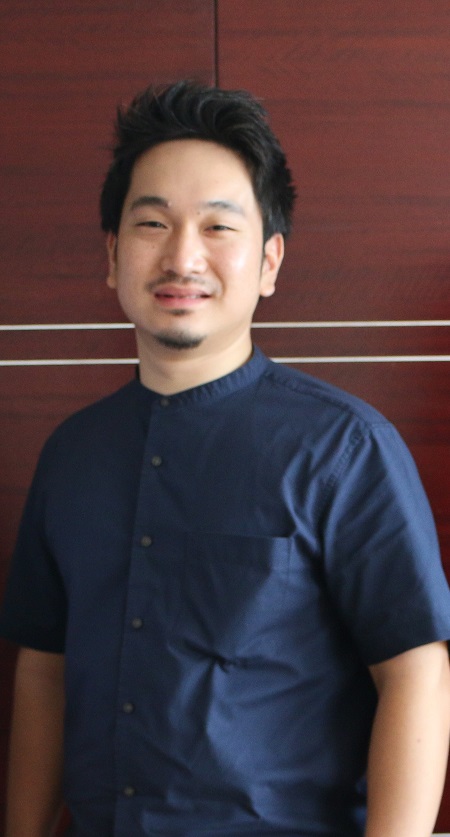 In Japan, Panasonic Homes consists of a team of architects, interior designers and other professionals dedicated to enhancing lifestyle living. The team of experts are constantly researching the next generation of healthy and convenient living styles to provide relevant products to the market.
Meanwhile, MIRAI Residences is the first Malaysian property project opened for sale that Panasonic Homes is involved in. The collaboration between MKH and Panasonic Homes was borne out of the ideas for living that Panasonic Homes has cultivated in Japan, and the desire for better homes by the local population that MKH has been cultivating.
"As we can see in the Malaysian real estate market, the floor space per unit is getting smaller every year as land prices soar. In Japan, where there is little land for development and the price of land is high, people are used to the idea of designing small yet comfortable dwellings that maximise space utilisation," says Panasonic Homes managing director Kenichi Takishita.
In addition to the QAFL system that utilises Panasonic's technology, Panasonic Homes' own PURETECH has been adopted in MIRAI Residences, aiming to create healthy homes with better air quality.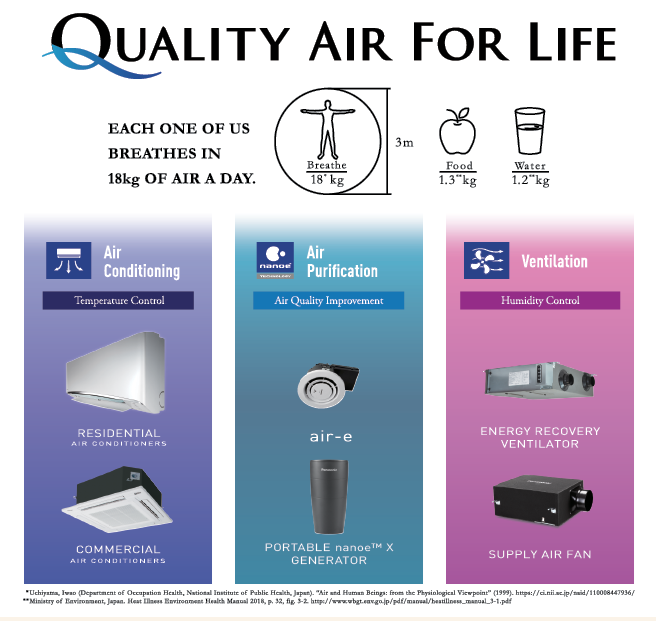 "Besides, all units are planned in detail for the needs of each member of the family unit, aimed in providing more comfortable and easy living housing design," Takishita notes.
The collaborative effort is reinforced as both entities share one and the same goal in building healthy homes which are able to stand the test of time for the Malaysia market.
Panasonic Malaysia managing director (QAFL Business Promotion Office) Ichiro Suganuma said Panasonic has been promoting "Quality Air For Life" concept in the past few years, and MIRAI will be the first high-rise residential project to fully incorporate this indoor air quality solution in Malaysia.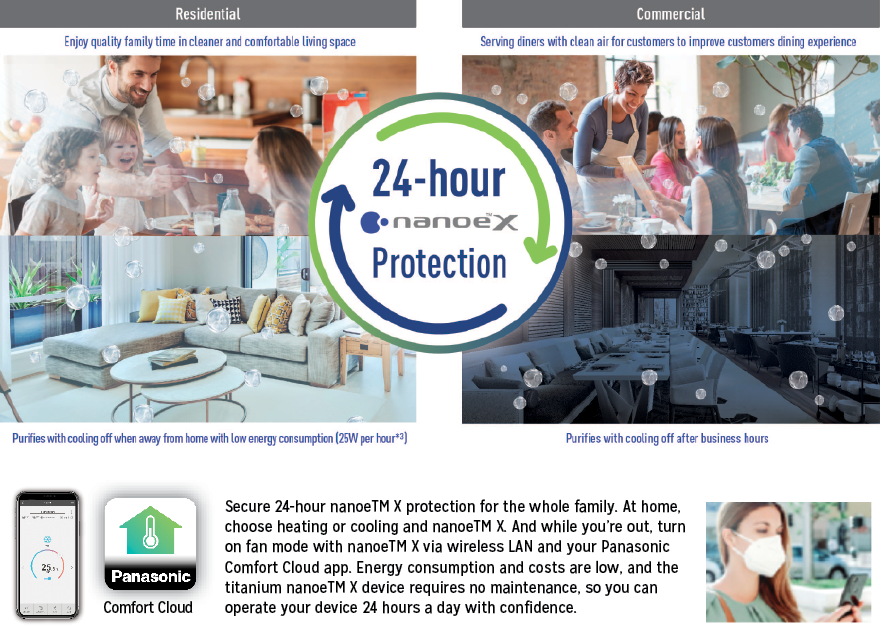 "The purchasers of MIRAI can surely look forward to enjoying the best quality air with their family," he added.
MKH deputy property director Dato' Kenneth Chen is excited over MIRAI Residences as the project is poised to raise the benchmark of vertical home living quality in Malaysia.
"While Panasonic Homes and MKH are working together to make this [MIRAI Residences] a success, we are already looking at how to further improve it for our second and third projects!
"On top of that, we are also in discussion on other relevant collaborations, such as after-sales service, facility management and urban development management, by utilising the strengths of both companies in the hope to constantly improve the lifestyle quality in Malaysia," says Chen.
Quality air for life
The human body needs about 1.3kg of food and 1.2kg of water per day, but do you know that we need about 18kg of air a day to survive?
World-leading home living quality solutions provider Panasonic recognises that clean and safe indoor air is utmost important to enhance comfortable and healthy lifestyles even way before the Covid-19 pandemic hit the world.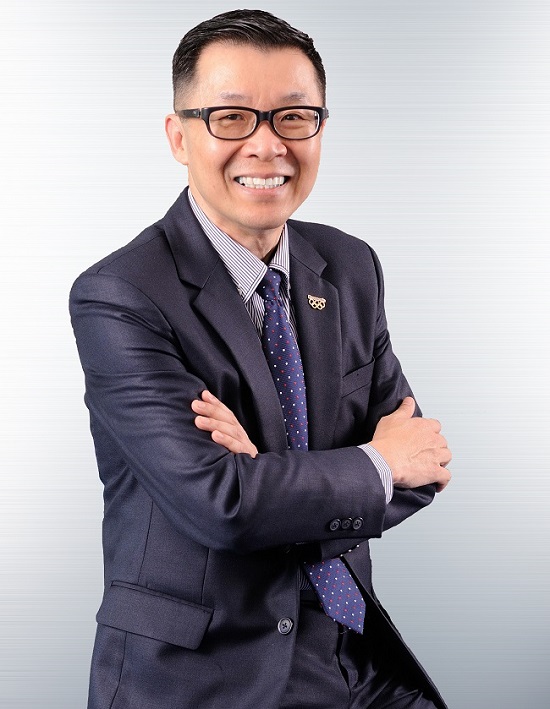 In fact, 20 years earlier, Panasonic has kick-started the study on how to bring the refreshing outdoor air indoors by taking inspiration from the way Mother Earth cleans its open air through a natural ion called hydroxyl radicals.
Within the two decades of research, Panasonic has achieved a breakthrough invention in producing hydroxyl radicals synthetically and incorporated it into Panasonic's nanoeTM X Generator Mark 1 technology. The system can generate 4.8 trillions of hydroxyl radicals per second to effectively inhibit organic pollutants within indoor settings.
The technology has recently been certified by Texcell, a global research organisation sited in France, that the nanoeTM X is even capable of inhibiting over 99.99% of the SARS-CoV-2 activity in a 45L chamber test space within two hours.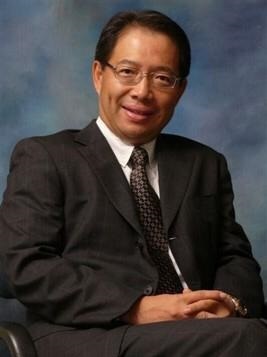 With the recognition from Texcell, it means that Panasonic's range of air quality solutions, such as Panasonic wall-mounted room air conditioners equipped with nanoeTM X technology, are able to help reduce the infection risk of the highly contagious coronavirus.
As the icing on the cake, Panasonic air-conditioners are connected to to the Panasonic Comfort Cloud App. By using WLAN smart adaptors, the mobile app allows occupants to control air-conditioning units from wherever and whenever with just a tap on the smartphone.
This scaleable solution is ideal for one system, one site or multiple locations. Coupling the adapter with the already feature-rich systems, it is an ideal solution for both residential and commercial applications.
Apart from bringing in outdoor fresh air indoors, the ventilation is equally important in maintaining good indoor air flow especially in today's environment.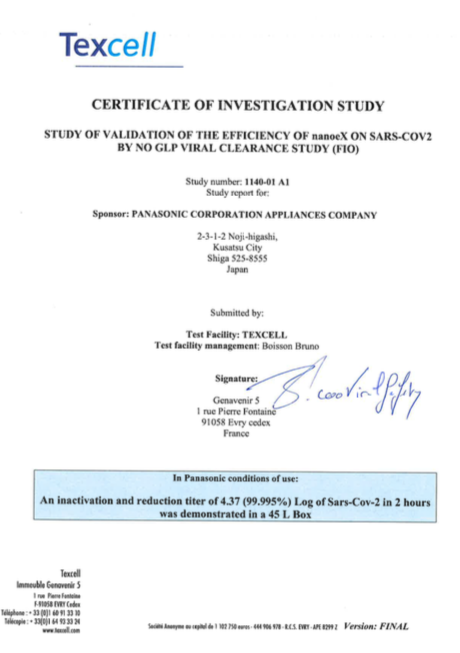 With Panasonic ventilation solutions, such as Panasonic Energy Recovery Ventilation (ERV) that brings in fresh air with PM2.5 filtered from the outdoors, it creates an indoor environment with optimum CO2 level to ensure an uninterrupted sleep; removing odour and harmful chemicals in the air such as Volatile Organic Compounds (VOCs), as well as dust and pollutants.
It is proven that an adequately ventilated indoor space can prevent the sick building syndrome (SBS), a condition where people in a building suffer from symptoms of illnesses or become infected with chronic diseases, such as headache, eye, nose or throat irritation, dry cough, dizziness and nausea, and sensitivity to odours.
Total indoor air solution for MIRAI
Poised to set a new benchmark for vertical living quality in Malaysia, every unit in MIRAI Residences will come with Panasonic PM2.5 Supply Air Fan (for smaller units) or Panasonic ERV (for larger units) to ensure the quality of indoor air.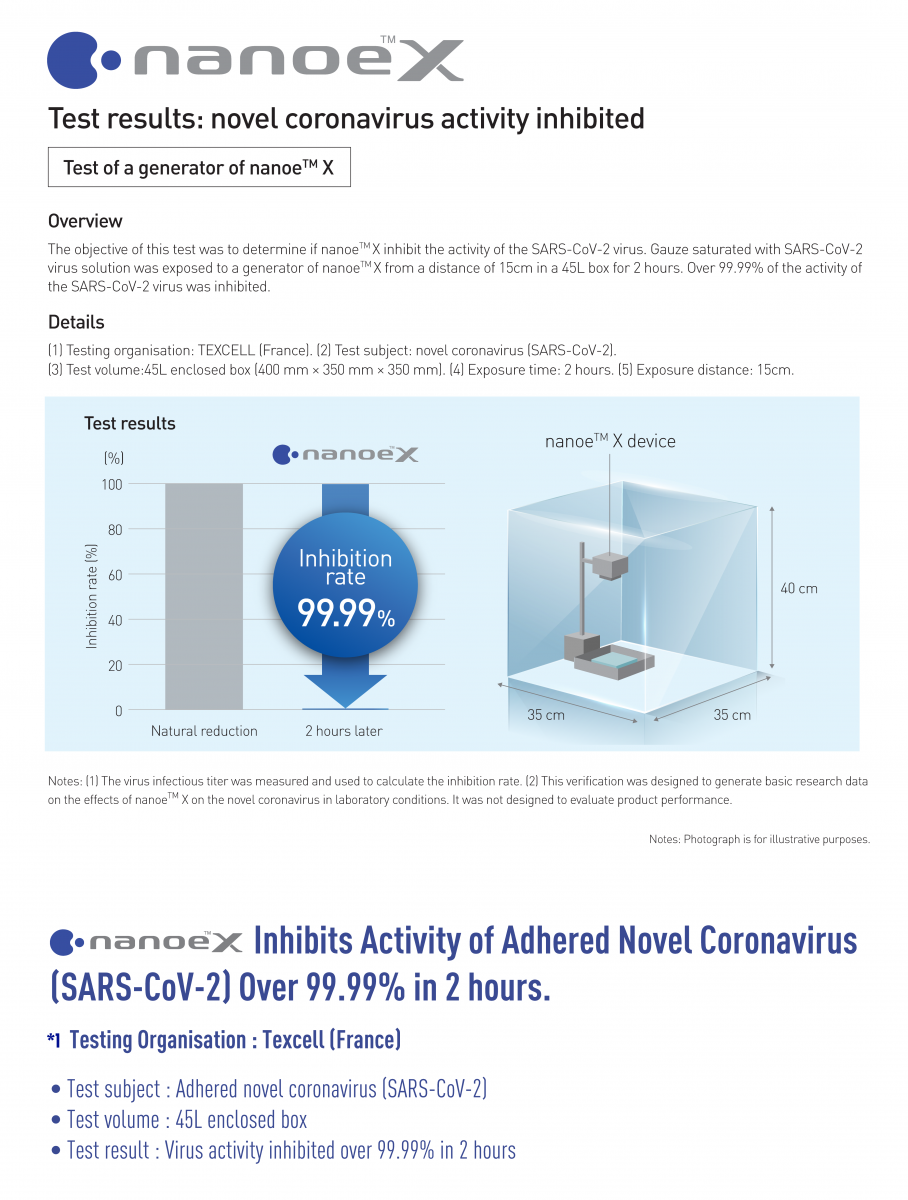 All the units are equipped with PM2.5 filter to constantly brings in filtered fresh outdoor air. For those with ERV, there is an extra feature of a built-in heat sink for heat exchange, which helps to change the temperature from the outdoor air to provide cooler air indoors. Additionally, the built-in heat sink will help to reduce the working load of Panasonic's inverter wall-mounted air-conditioner that is included in every unit of MIRAI Residences.
With Panasonic's inverter wall-mounted air-conditioner, residents of MIRAI Residences can get to enjoy nanoeTM X-purified air all day long by switching nanoe mode on even without cooling operation on to actively clean the air, deodorise and inhibit pollutants.

Concerned if the nanoeTM X generator device would overwork or burn a hole in your pocket? With eco-friendliness as one of its core features, Panasonic's nanoeTM X generator device requires no routine maintenance and only consumes minimal energy with fan mode 25W per hour for a single unit, which translates to only 20 sen a day, assuming a tariff of 33.4 sen per kwh.

This story first appeared in the EdgeProp.my E-weekly on March 12, 2021. You can access back issues here.
Get the latest news @ www.EdgeProp.my
Subscribe to our Telegram channel for the latest stories and updates