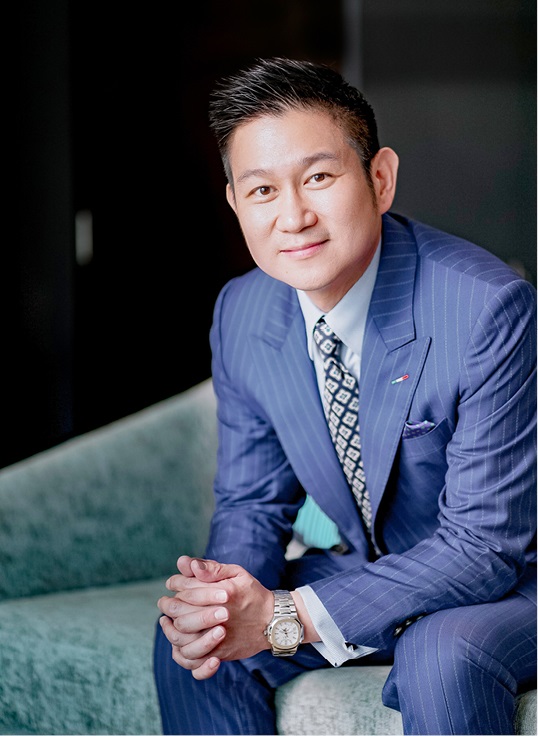 Below is an excerpt (edited for clarity) of EdgeProp.my's virtual interview with Datuk Jimmy Doh.
EdgeProp: Why affordable housing?
Doh: In 2013/2014, after the Goods and Services Tax was implemented, properties were not selling as well as before. There was no increment or bonuses for our staff. We thought – what were we going to do about it? We deliberated over what homebuyers wanted and what they could afford. We realised that houses in Sitiawan, [Perak], realistically, should be priced below RM200,000 because the average salary there was around RM2,000 to RM3,000.
Read also
Zeroing in on building affordable properties

When you buy your first home, you are usually in your 20s. You would have just got married and wanted to settle down with your own home.
[So] in 2016, we started our first township in Sitiawan and only targeted to sell 500 units a year. However, the demand was so great that we sold 2,000 units a year! In 2019, we expanded to Teluk Intan.
We realised that we had to do reverse engineering – bring down the price of our terraced houses to RM149,000. At that time, similar units in Teluk Intan were priced at an average of RM260,000. In just half a year, we sold around 2,000 units.
EdgeProp: How did you reverse engineer?
Doh: We built houses based on demand and affordability. At the same time, the business must still be profitable.
EdgeProp: You mean basically, the market for affordable housing is there and it is a matter of providing products that buyers can afford?
Doh: Exactly. Affordability is the key. We also don't build products that people don't like. The question we must ask is: yes, it is affordable but is it favourable? Is this the right product?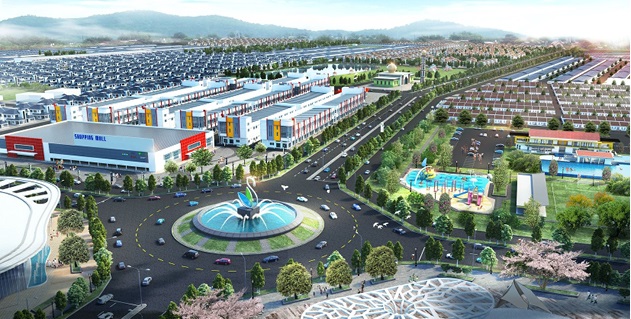 EdgeProp: What is the profile of your homebuyers?
Doh: We realised that our target group is no longer the B40s. We have been receiving a lot of demand even from the M40s. As we get older, we want a smaller house, probably a single-storey house with everything in place and which is affordable. Why not?
What's next?
EdgeProp: What can we expect of Lagenda Properties moving forward?
Doh: We intend to prove to the market, landowners and state governments that we intend to stick to building affordable homes. We want to remain in this segment of the market.
EdgeProp: Where else in Perak would you be looking at?
Doh: Ipoh could be our next target. There are a lot of retirees, and a million people live there. Basically, developers are always targeting those in the higher-income range, but we can target anyone.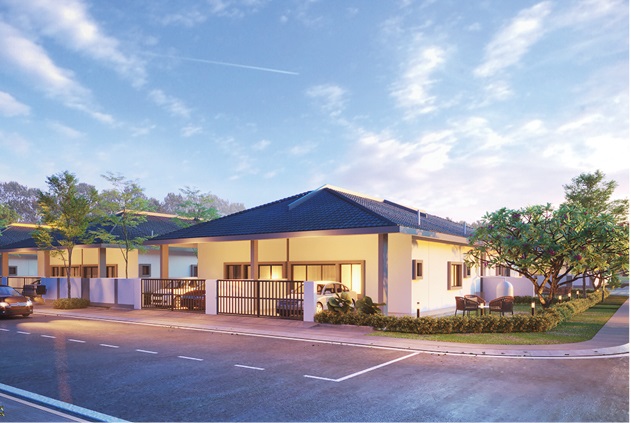 EdgeProp: Are you looking at the Klang Valley?
Doh: I have been asked that question many times; I believe there will be a chance to do so eventually. For now, however, I am looking at Lagenda building more houses as soon as possible since Bank Negara Malaysia has said there is a need for 1 million houses in Malaysia as of 2020. If I can build 10,000 houses a year, that is only solving a small percentage of the current demand. Currently, our strategy is just to look at whatever land bank that is within our price range that comes our way.
Making profit despite selling low
EdgeProp: In Sitiawan and Teluk Intan, your homes are priced significantly lower than your competitors. What is the secret?
Doh: We go for cheaper land that is away from the heart of town. To make them attractive, we build townships with proper planning of amenities that provide liveability. Hence the demand.
EdgeProp: How do you maintain your profitability?
Doh: Because we build so many units, we enjoy an economy of scale in the cost of building materials such as roofing tiles. We also manage our costs very strictly – for example, we photostat our brochures! Of course, because margins are low compared to the higher-end homes, we have to build and sell many more homes. It is hard work but we got used to it. The team is also extremely focused on the end goal, in that resources should be focused on creating quality and affordable homes.
Impact of Covid-19
EdgeProp: How has the Covid-19 pandemic and multiple Movement Control Orders impacted Lagenda?
Doh: I would be lying if I said the pandemic has not affected the company. We are definitely affected due to slower approvals from the government and banks, which delay launching. But we have learned a lot during this pandemic. When we face an issue, we don't whine about it. We cannot say, let's blame it on Covid-19. We are always looking for solutions.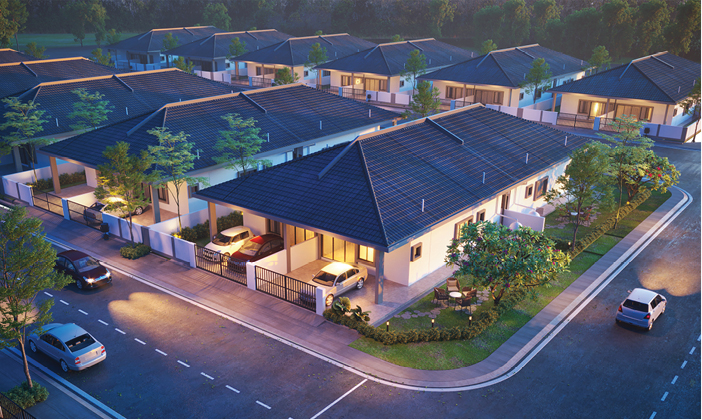 EdgeProp: How were the sales during the pandemic?
Doh: When the Covid-19 cases went up, cancellations happened because of the uncertainty. However, we still managed to sell over 70 units of houses when movements were restricted. Of course, this is nothing to shout about compared to the pre-pandemic times. We realise that online selling and buying of properties could be the future because sale and purchase agreements have been signed online, and our lawyers are also meeting us online.
Liveability and sustainability
EdgeProp: How liveable are your affordable townships?
Doh: Lagenda's townships are not located right smack in the town centre. [So] the master planning provides for liveability and this is what attracts the buyers from outside the B40 group. We provide for amenities such as proper badminton courts and football fields which are not common in the smaller towns. We also build clubhouses and multipurpose halls.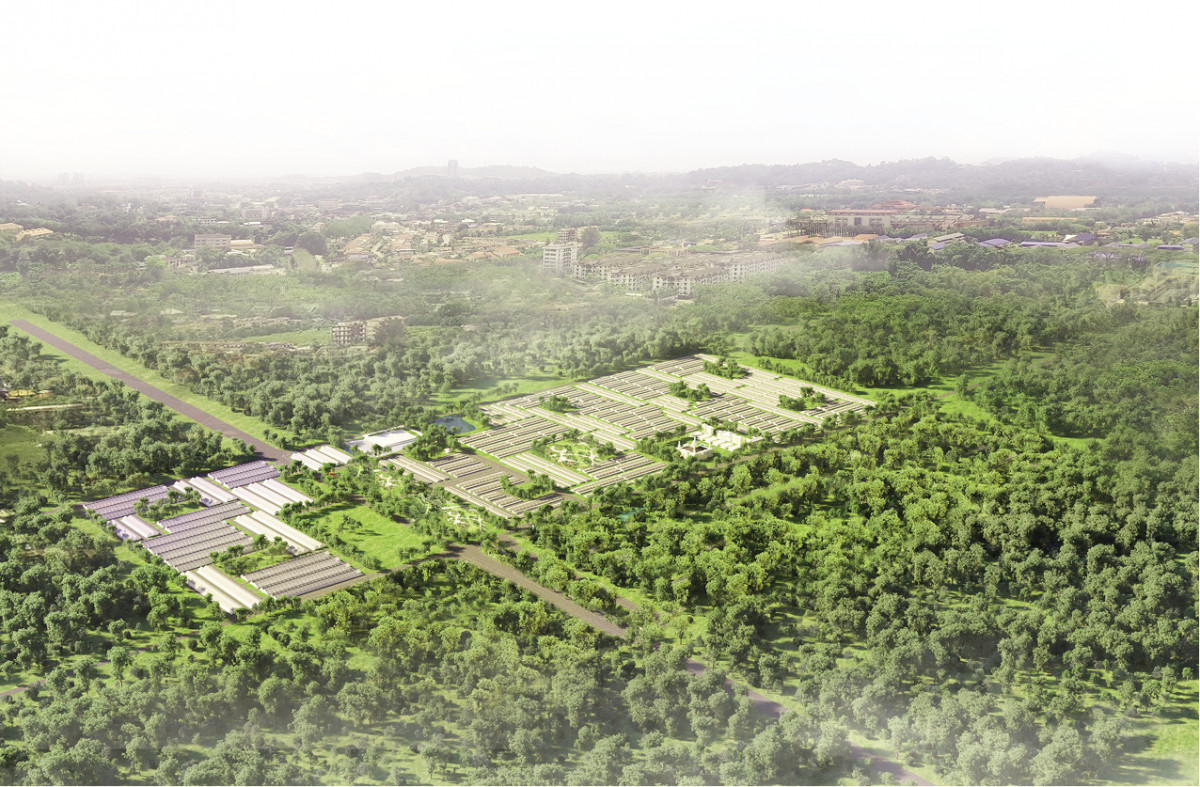 EdgeProp: How sustainable are the townships?
Doh: The company puts 1% of the gross development value into a fund and this is deposited into a bank to earn interest. The purpose of this fund is to help alleviate problems arising after the projects have been handed over . One example was flood. The local council did not immediately have funds for rectification works, so we stepped in. We also pay a small fee to our retiree residents to patrol the township.
This story first appeared in the EdgeProp.my E-weekly on May 14, 2021. You can access back issues here.
Get the latest news @ www.EdgeProp.my
Subscribe to our Telegram channel for the latest stories and updates